newznew (Chandigarh) : Parth Ahuja, a young film-maker from Chandigarh tricity, released his short film titled as 'NRI Naal Meri Wedding' on youtube under the banner of Green Apple here today. The light hearted rom-com of 22-minute duration stars Parth Ahuja and Nathassha Sikka in lead roles. Other actors include Col. Jasbir Sarai, Pawan Vaid and Vinay.
The story is about a boy – Vishal, who frequently visits temples and brings out his frustration towards God that why he is doing a stupid bank job and nothing exciting was happening in his life. One day, he finds a NRI girl who is looking for a suitable boy for marriage in India. Vishal plays double role as Shekhar to impress the girl. Then happen a series of funny things in their life.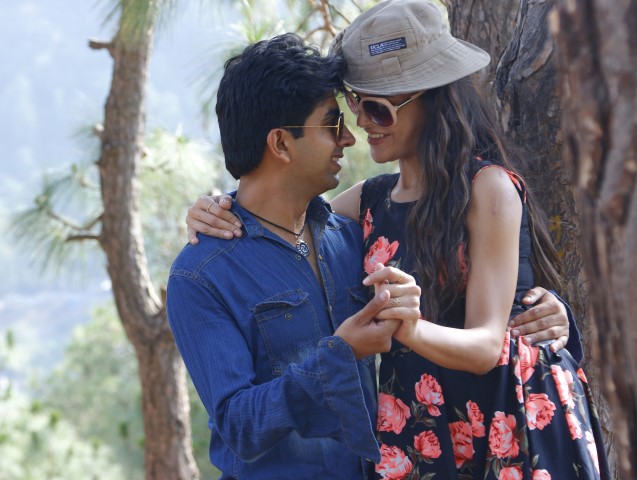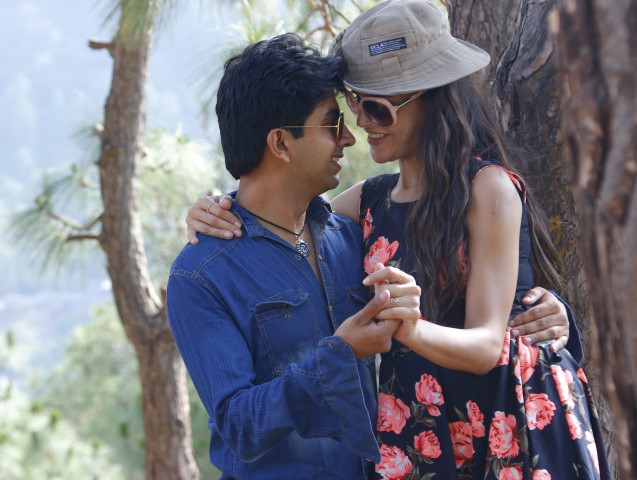 A Mechanical Engineer from PEC University of Technology Chandigarh, Parth Ahuja (27) has a passion for movies. He says, "My idea of movie making is very different. I want that everybody should enjoy while watching the movie. Entertainment is the first thing that comes to my mind. I watch different types of movies everyday. I get happiness in the process of movie making."
The lead actress Nathassha Sikka, a model and a yoga trainer, has done few music videos and print ads, besides acting. Sudesh Kumar has done cinematography, Anshika (make up), Vinay and Nitin (photography). This is Parth's second short movie. The shooting is done in tricity and in the nearby hilly region.