Car Dealers not hold Car Bazar Even Today
MC Lose Revenue of 3.50 Lakh This week too
The issue of to shift car bazar from Halomajra-Ramdarbar to the safest place of city is going to heat up. At present car dealers are seems not in the mood to end this issue anymore. To shift the car bazaar the car dealers had held a protest march against municipal corporation last week, today once again car dealers under the banner of the Chandigarh Car Dealer Association, held protest march against the Chandigarh Administration and the Municipal Corporation. Car dealers also raised slogans against the administration and corporation.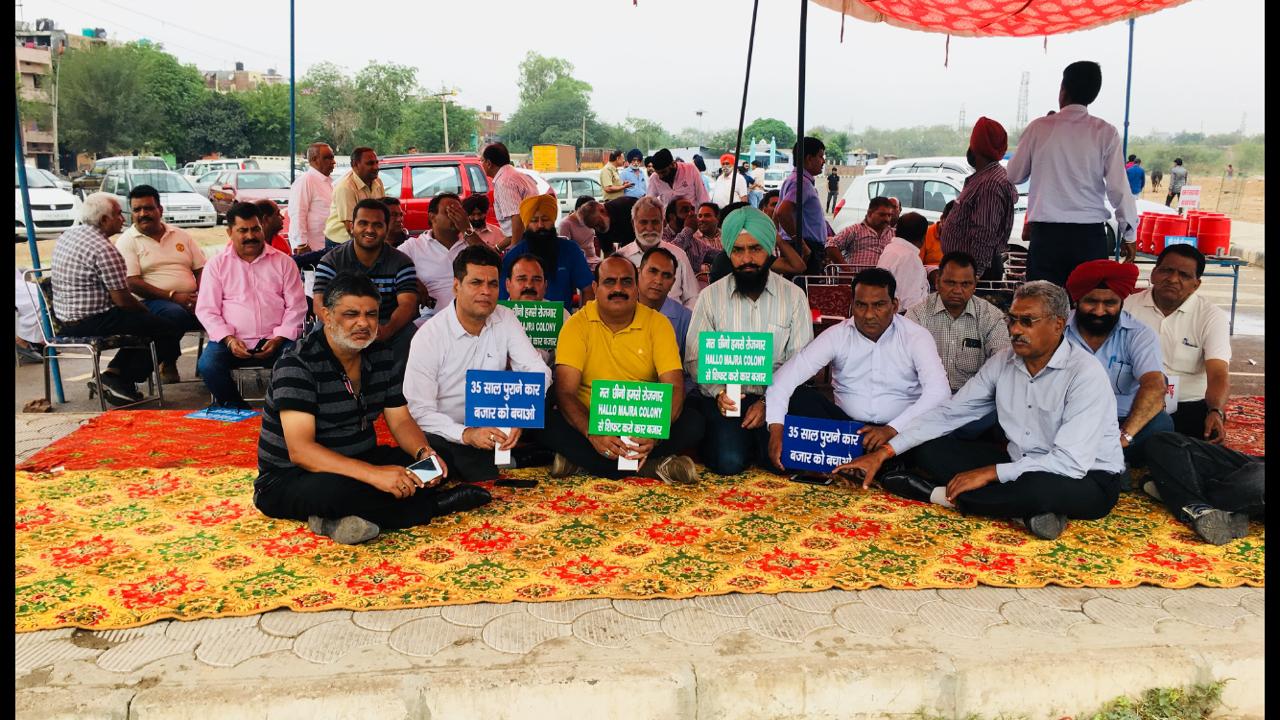 Chandigarh Car Dealers Association President Gulshan Kumar and Secretary S.K. Sood said that they have met top officials of the Chandigarh Administration and Corporation regarding car bazar being shifted to a safer place in the city. However, they have not been given any attention to their demands so far. He further said that due to closure of regular car bazaar the corporation is losing the revenue this week too. Car dealers also have to bear a lot of losses. He said that if it continued and the administration and the municipal corporation did not accept their demands, they would be forced to further strengthen their protest. Car dealers, if necessary, will not only gherao the Chandigarh Administration and Municipal Corporation office but will also burn the effigy of the Administration and Corporation.