Chandigarh Dance Sports Professionals Shine at Asia Pacific International Dance Championship: Young dance sports professionals of tricity based 'Club Salsa International(CSI)' lead by CSI founder and  dance sports coach Varun D S Rana, have made the tricity proud by bagging 5 trophies in 3 different categories at the Asia Pacific International Dance Championship 2019(APIDC) held in Bangkok recently.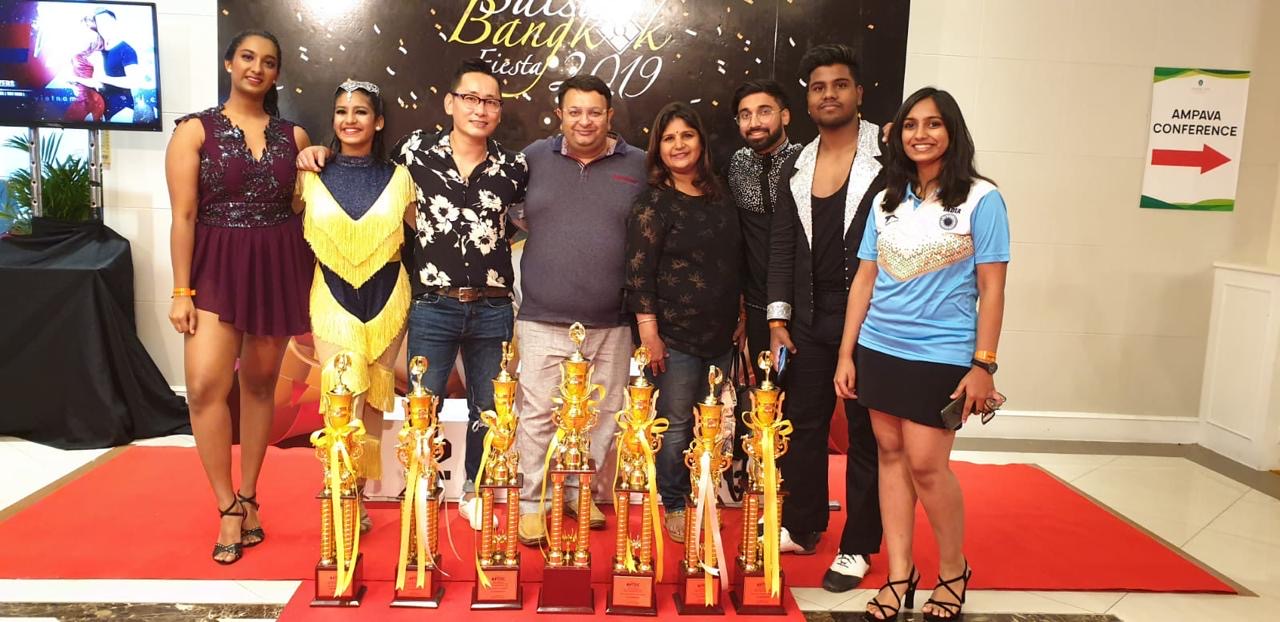 More than 200 participants from 10 countries across the world participated in the event, where the panel of judges came all the way from USA. The eminent jury included Billy Fajardo, Kaytie Marlow and Ahtoy Juliana who will also be the judges for the World Salsa Summit (Miami) in January 2020.
In the teen solo open, Aashna Bagri was declared the winner. With her stellar performance Aashna has qualified for the World Salsa Summit to be held from 6th January to 13th January 2020 in Miami (USA).
While participating in Men's Amateur Solo, Kailash bagged the 1st runner up and Akhil secured 2nd runner up places respectively. In the Same Gender Open Kailash and Akhil Sharma clinched the 1st runner up title, while Aashna Bagri and Bhoomika Bansal were declared 2nd runner up.
An elated coach Varun D S Rana said, "The result is the combined effort of the teaching staff and the students, who put their hard work day and night with sheer determination. Competing at the international level is not an easy task but we were quite confident about our preparation and were hopeful that we will give our best at the competition."
He further said, "Chandigarh is all geared up as the State open Dancesport Championship is coming up on 7th & 8th December and its winners will be participating in National Championship in the end of December 2019."