Tata Chemicals features in Top 10 Safe Workplaces for Women in India: Tata Chemicals Ltd. has been featured in the top 10 Safe Workplaces for Women as per a nationwide survey on Safe Places to Work conducted by Rainmaker, an online learning and content company focused on creating ethical and compliant workplaces.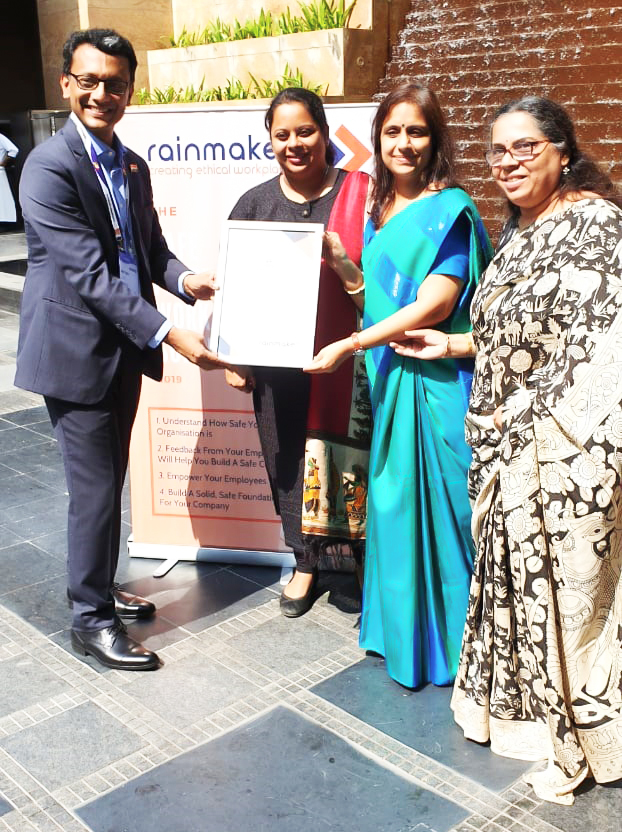 The results of the survey, which covered organisations across geography in India, were evaluated by a panel based on the degree of safety and inclusiveness provided to employees, especially women employees.
Tata Chemicals, which has the interest of its employee's well-being, promotes ethical conduct at work, work-life balance, supportive maternity leave, flexible work hours, diversity and equality when it comes to employees. The company has employee-friendly people policies and benefits, which are reviewed frequently to ensure that they remain contemporary to meet the aspirations of the changing workforce as well as aligned to the core values of the organization. 
Mr. R. Nanda, Chief Human Resources Officer, Tata Chemicals said, "We are delighted that our effort to create a diverse and inclusive environment for our employees have yielded great results and is recognized by Rainmaker. Being featured among the top brands across India is recognition of our consistent efforts to create, nurture and sustain work-life balance for our employees. We are committed to a vision to create inclusive workplace across all our locations with an enabling work environment that respects women's right to equality of status and opportunity. We believe that a safe workplace is not just a woman's legal right, but an integral part of her right to equality and dignity. This recognition motivates us to continue to do more in this area."