Chandigarh Establishment day will be acknowledged this year by five days long festive celebrations from November 1 to November 5, to commemorate 51 glorious years of Chandigarh's foundation as an independent Union territory and the capital of both Punjab and Haryana on November 1, 1966. With the Chandigarh Administration as an associate partner with Showbizz Celebrations Pvt. Ltd., this event is being held to connect the youth of the city with its rich history of success and development. Under wraps since January 2017, the event will be hosted in the Parade Ground, Sector 17 and marked by stellar feats by renowned artists.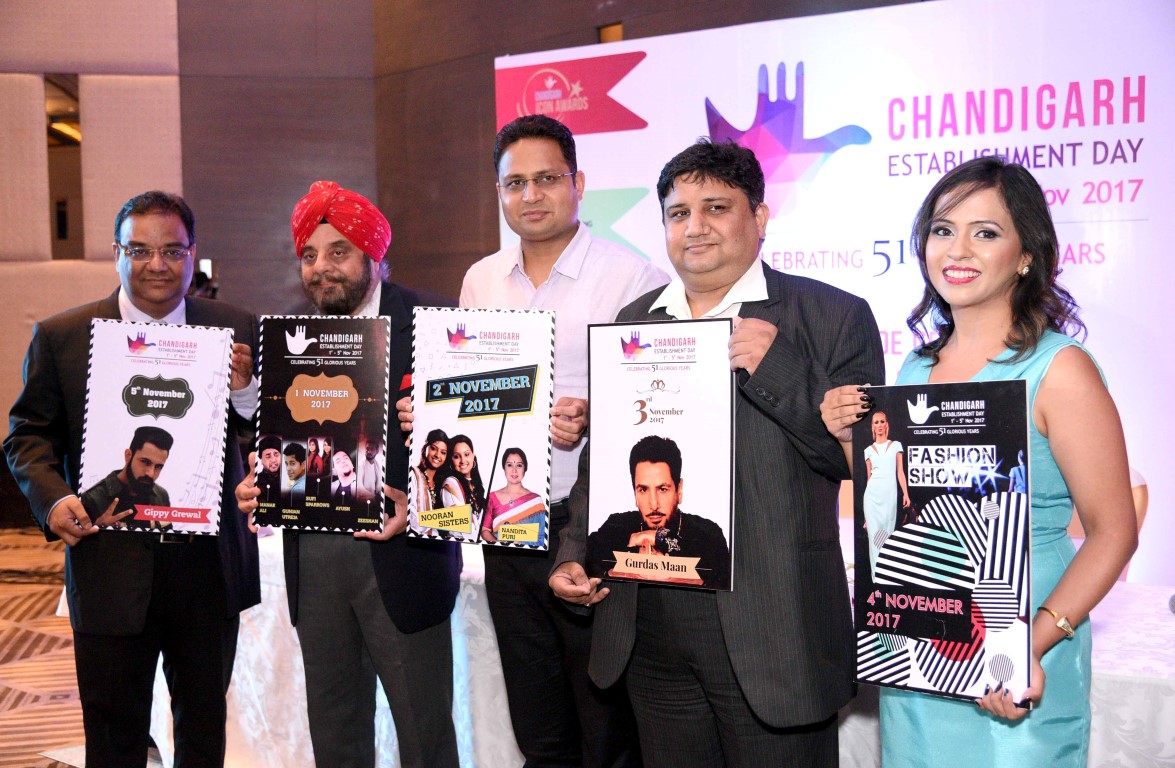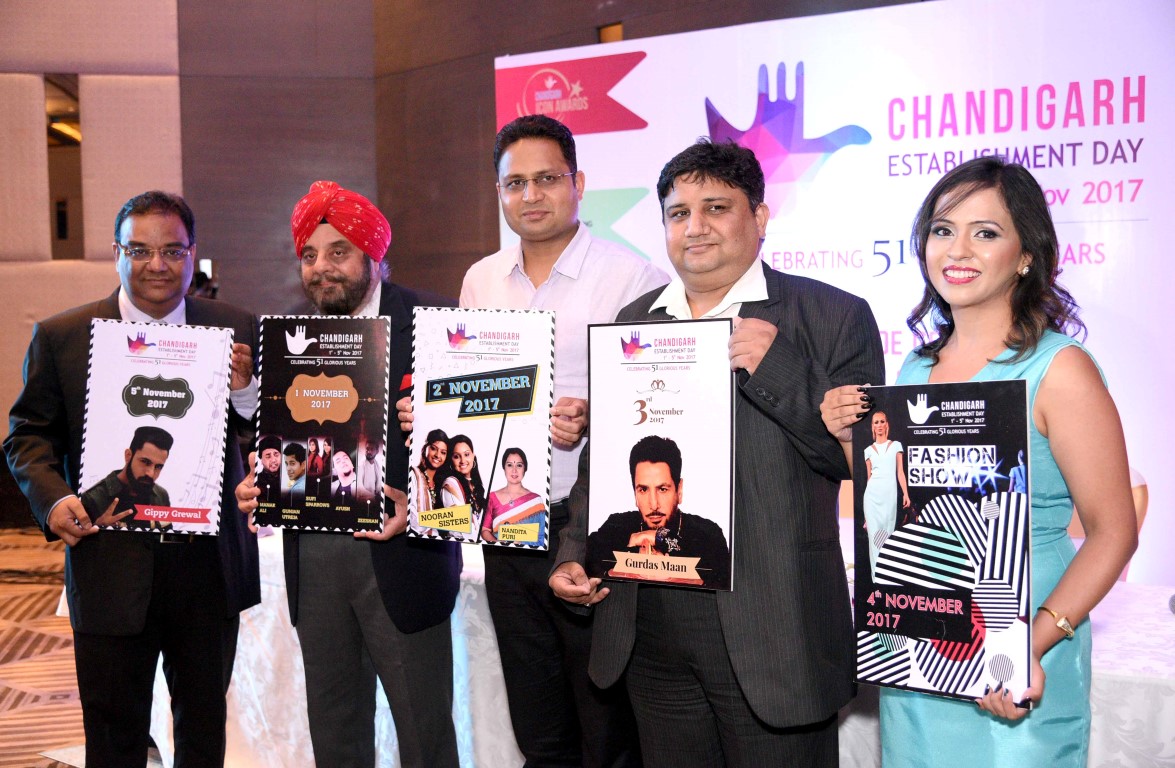 The event was today announced by unveiling the official logo of the event by Jitender Yadav, Director Tourism, Chandigarh Administration, who was the chief guest on the occasion.
Giving the information, Manmeet Singh and Narbir Singh, both Directors, Showbizz Celebrations Pvt Ltd. informed, Pre-event promotions will be manifested with a soon to be unveiled song dedicated to Chandigarh, rallies of vintage and luxury cars as well as a marathon for senior women. Starting from November 1, the event would have a detailed historical showcasing of the city since its inception with a unique picture gallery. Through Chandigarh Icon Awards, people who have brought fame and glory to the city with their hard work will be celebrated. A food festival- Food on my plate, will have a special showcase by Ashish Chopra, a culinary historian, author and television host to inspire and thrill the gastronomic enthusiasts.
They said, Going all out in a true Chandigarhian sense to rejoice the occasion a series of luxury events are slotted in schedule; a luxury lifestyle exhibition named Chandigarh Shopping Kaleidoscope, Chandigarh Auto Expo which will be a luxurious auto show, Real Estate Expo displaying the real estate projects, and a fashion show with a Bollywood showstopper to display the latest fashion trends. There will be a carnival for kids' entertainment as well. Gracing the revelries with their soulful performances will be famous artists like Gurdas Maan, Nooran Sisters, Ms. Nandita Puri, Manak Ali, Gippy Grewal & Zeeshan.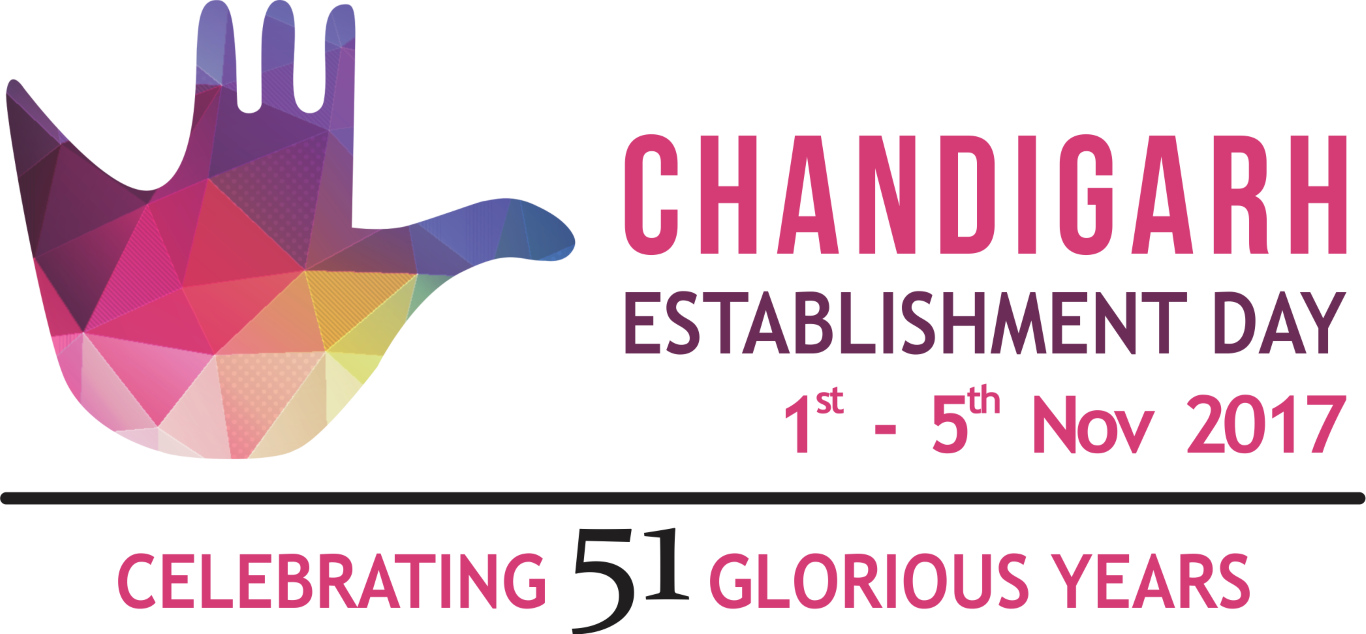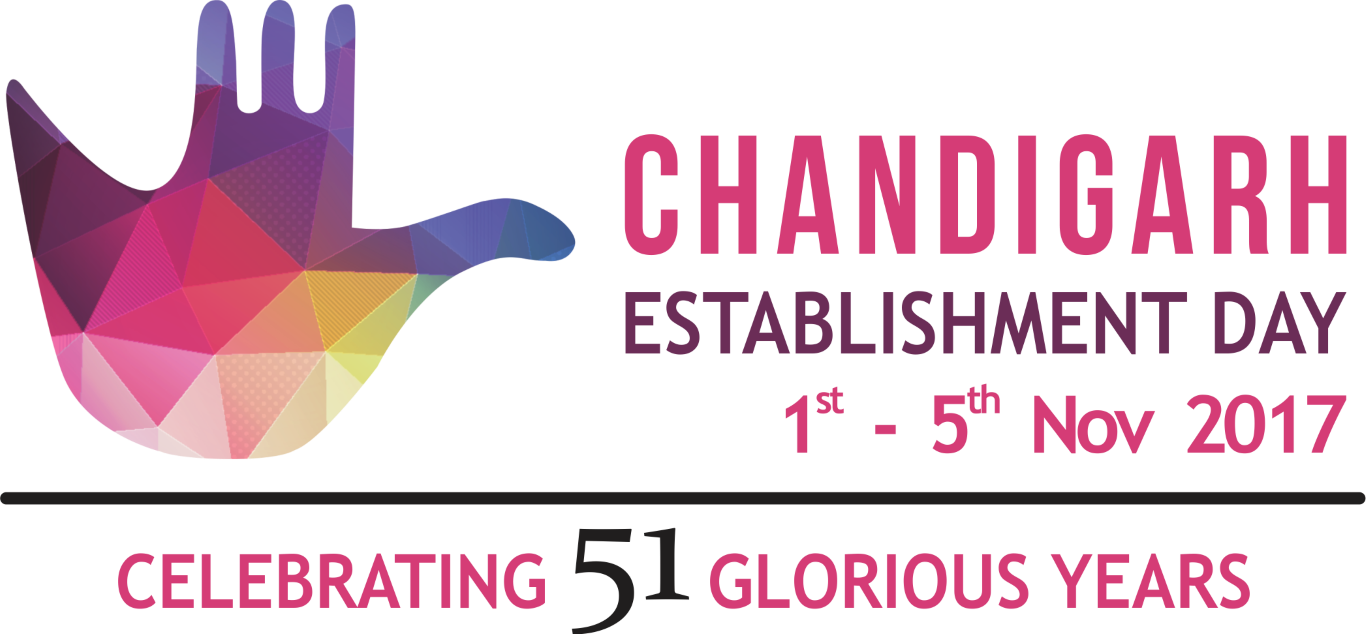 Addressing the media, Directors Neha Duggal, and Mannu Nischal, said, "The City Beautiful is the pride of our country and a thriving success story on planned development. Le Corbusier the architect who designed Chandigarh famously said, "To be modern is not a fashion, it is a state. It is necessary to understand history, and he who understands history knows how to find continuity between that which was, that which is and that which will be."
Chandigarh despite being a modern city, today represents the perfect amalgamation of modernity of 21st century with a blend of different cultures of rich heritage coming together to live in harmony. Famous for its greenery, cleanliness, safety and ambience, the development of Chandigarh is based on the combined efforts of people who have come from different places to settle here.