Vikram Goel & Rajwinder Kaur from Chandigarh wins Design Impact Award for their product-  Catheter Reprocessing System
Eight innovators from different parts of the country felicitated in Mumbai today
Grants upto Rs. 65 lakhs will be given to each innovator
Titan Company Limited, India's largest lifestyle company driven by innovation and design, held the finals of 'Design:Impact Awards for Social Change' in collaboration with Tata Trusts, in Mumbai today. After multiple rigorous rounds of evaluation, eight winners, from the 993 entries received, were announced at Taj President today in the grand finale. These winners from different sectors are being given grants of upto Rs. 65 lakhs each. Overall, the program commits to Rs 5 crore worth of grants.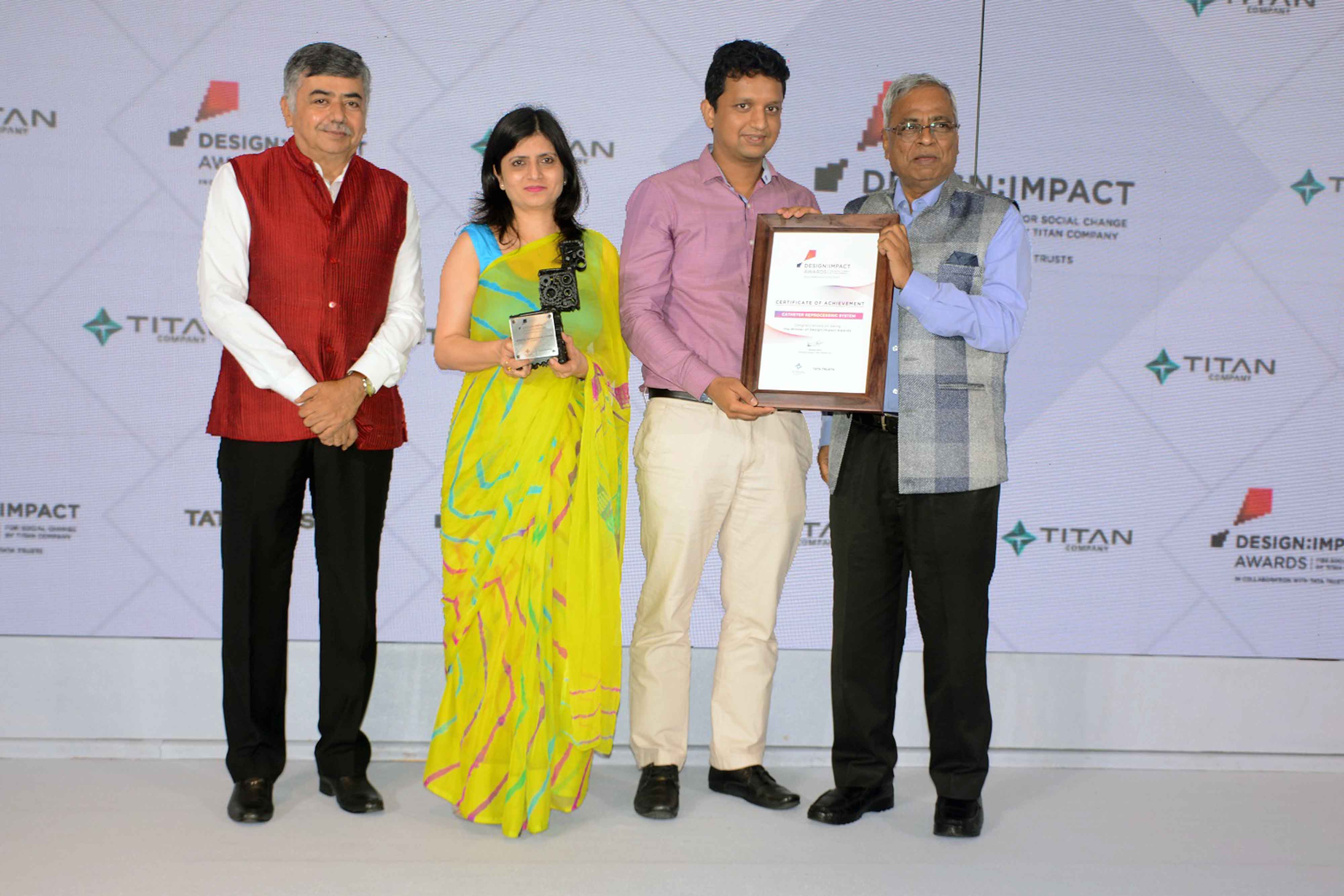 Titan's Design:Impact Awards is a project-based grant award that aims to positively impact the underprivileged communities and needs of the society, by encouraging and inspiring bright minds to design for the benefit of the Indian society.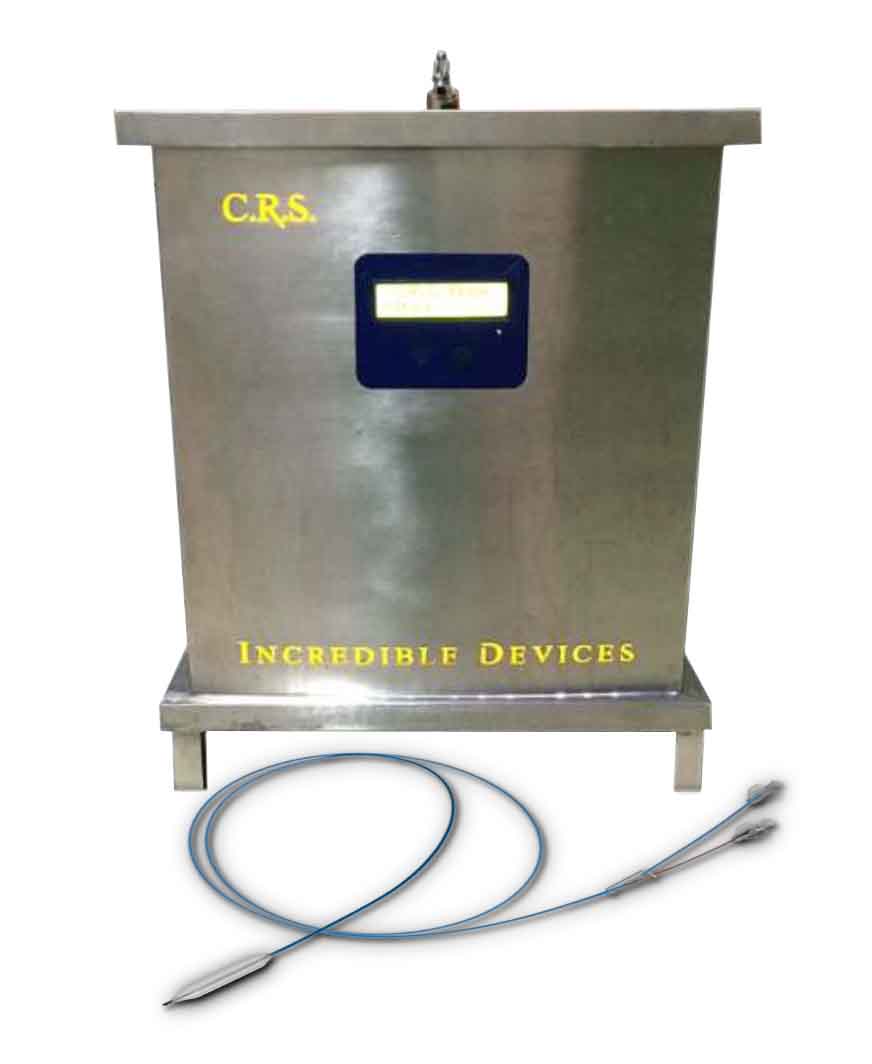 Catheter Reprocessing System, from Chandigarh, is one of the eight winners.It is a revolutionary machine which reprocesses angiography/angioplasty catheters and helps in reducing treatment costs upto 55 percent making treatments safe, affordable and accessible. It has the potential to save millions of lives every year and aims to especially benefit economically weaker sections of the society. CRS can also be used for a wide variety of catheters ranging from application in cardiovascular, neurology, angiography and angioplasty. CRS provides a more efficient and improvised way of cleaning catheters, reflecting in reduced financial burden on patients for treatment.  This is due to a 99 percent reduction in the price of the catheters by using CRS to clean the catheters.
On approaching the finale of the competition, Bhaskar Bhat, Managing Director, Titan Company Limited, said, "We instituted this program keeping in mind Tata group's mission of giving back to the society we serve. We were further delighted when we received  nearly a 1000 submissions and learnt about innovators who are making  meaningful and positive impact on society. The initiative gave them a platform to showcase their products backed by design-led innovation. At Titan, giving back to society has always been key and we look forward to working closely with the winners at Design:Impact Awards and supporting them to lead the change."
"Design is at the core of what we do at Titan. We believe that design brings in a lot of elements beyond just physical appearance of the product. It involves a combination of aesthetics and functionality that makes a product not only beautiful but also easy to use. Design was a key parameter while evaluating all entries for the program. We wanted to ensure that all innovations had a strong design philosophy going forward. Since these products will serve larger sections of the society, we believed design is a strong enabler"Added, Revathi Kant, Chief Design Officer, Titan Company Limited while commenting on the importance of design at the Design:Impact Awards grand finale.
Congratulating the winners on the occasion, N E Sridhar, Head – Corporate Sustainability, Titan Company Limited, said "At Titan, we believe innovation plays a pivotal role in what we do – from product development to retail experience to marketing campaigns and to CSR. CSR is a way of life at Titan. Design:Impact Awards is an attempt to bring India's designers and innovators under one umbrella and help them reach out to wider sections of the society who are underserved and/orunderprivileged. It is indeed a pleasure to be a part of Titan's initiative in supporting innovators who are working towards creating a positive social impact. Open to innovators across India, we were overwhelmed to see the response and it was a pleasure to go through all 993 entries. While all 18 finalists have promising innovations, it was a difficult task for the jury to select 8 winners. Our heartiest congratulations to everyone who came forth and made Design:Impact Awards a huge success."
The finalists have been evaluated by a grand jury panel which included the likes of Prof. Anil Gupta, grassroots innovations scholar and founder of the Honey Bee Network, Padma Shri Dr. Ashok Jhunjhunwala, Department of Electrical Engineering, Indian Institute of Technology, Madras, Principal Advisor to the Minister of Railways and pioneer in Industry Academia interaction towards R&D, Innovation and Product Development; Padma Shri V.R. Mehta, Trustee, Sir Dorabji Tata Trusts, Harish Bhat, Brand Custodian, Tata Sons, Susmita Mohanty, serial space entrepreneur and co-founder and CEO of Earth2Orbit, Kiran Bir Sethi, founder of the Riverside School in Ahmedabad and founder of Design for Change and Ramji Raghavan, social innovator and entrepreneur and Founder and Chairman of Agastya International Foundation.