Digital Series awarded as the Best Digital Marketing Agency & Institute of Chandigarh by SDF International in Education Excellence Awards 2018 Delhi Powered by Make In India.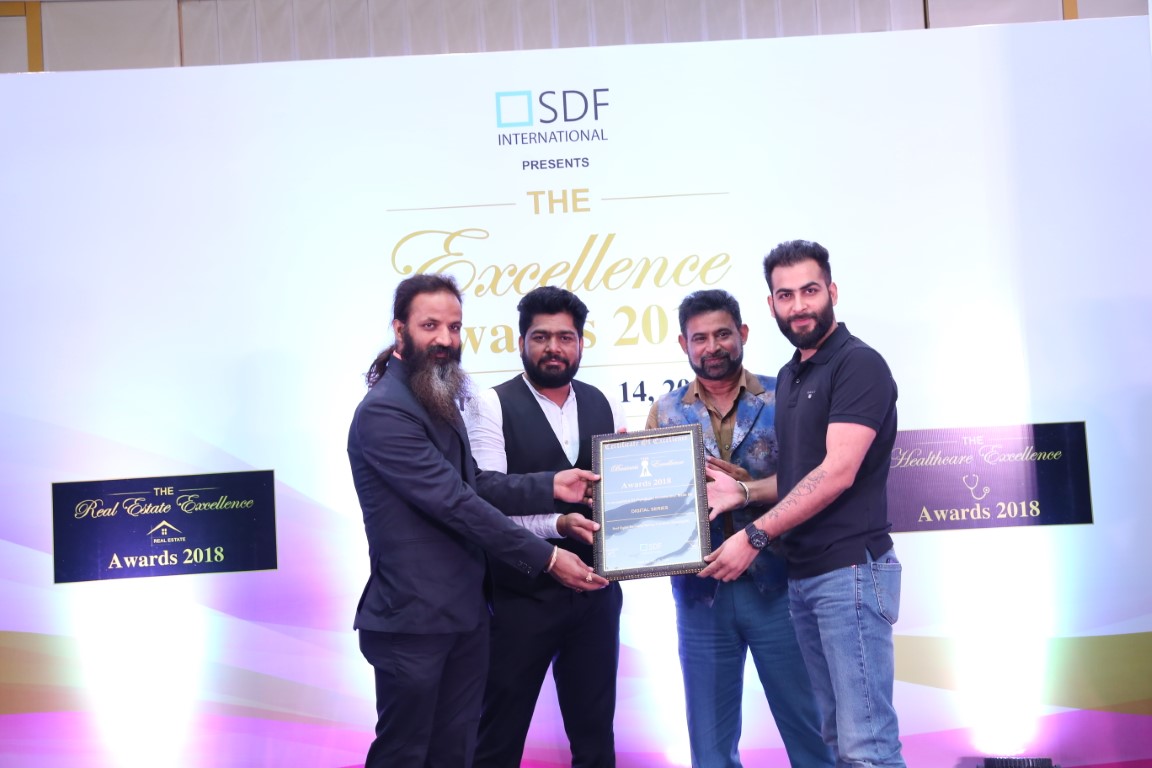 On the occasion of Education Excellence Awards 2018 Ceremony Mr. Nitin Rai Chaudhary founder of Digital Series and Mr. Abhishek Basu Sr. Partner of Digital Series marked their presence and received the first award Best Digital Marketing Agency and Institute by Mr. Chetan Sharma former Indian Cricketer and commentator.
Digital Series is the brainchild of Mr. Nitin Rai Chaudhary, who poured his experience and knowledge of 16 years in the brand. Digital Series is one of a kind agency which has worked with about 30+brands in less than a year. Digital Series aims at educating as well, and has an institute, where classes are held regularly. It is a proud moment for  Digital Series, being not even a year old, and receiving so much appreciation and accolade. Digital Series aims to help names become brands by working on their  Digital Brand Management and hence, differs from the other agencies of the city.
Nitin has worked and uplifted many brands of Tricity like Tress Lounge Loreal, Dare Club, Supria Arora Makeovers, Amazedeal, etc. As an entrepreneur he started his own startup journey last year by the name of Digital Series to solve problems faced by companies in relates to their digital brand management and also initiated On the job training concept under Digital Series Institute. In a span of one year Digital Series Institute has empowered 10+ students about digital brand management.
The institute provides Learn and Earn Google Certification concept of Digital marketing. Along with that, there are Digital photography and content courses as well. It is a place where theoretical and practical learning of digital marketing, photography, and content will join hands.The academy will fill the gaps in professional training for Digital Marketing. The ambiance of the workspace is unique with several wall arts and a positive environment.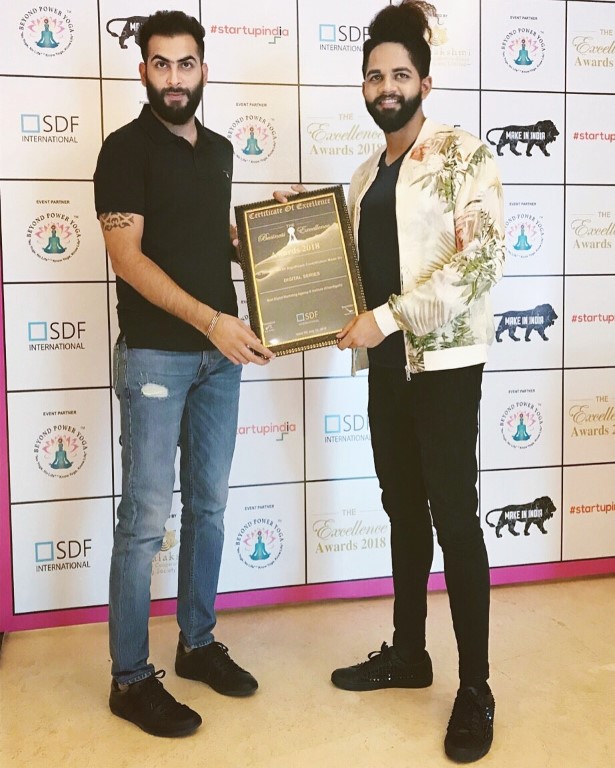 On the occasion Nitin Rai Chaudhary said, "Today's market is all about digital marketing, traditional is taking a back seat. From small setups to bigger houses, all need to be digitalized. As per recent Nat-Geo US survey, 77% jobs will be based upon computers and digitization by 2020. If we don't learn or teach Digitization today, we'll be left behind. That's what happened when computers came."  He further added that "This will improve employment and entrepreneurship opportunities".
Abhishek Basu added that Digital Series has already created a buzz in the market through their creativity, branding strategies and also  collaborating with various influencers by  coming up with videos for occasions like Mother's Day and  Father's Day. The workspace is quirky and fun in its own way, whether it is the yellow walls or the motivating and aspiring wall arts or the Buddha, which can be seen watching you from any place in the workspace. Awards like this boost the confidence of the entire team.
The founder was elated to receive the award and appreciated the whole team and Chandigarh audience, who made this dream turn into reality in such a short span of time.