newznew (Chandigarh) : During second day of 3-day 28th Senior National Circle Kabaddi Championship for men and women  at Punjab University, Chandigarh today, Chandigarh girls' team defeated Gujarat team by 24-12. For winning team, Jassi, Jaju and Rajinder scored 4,5 and 6 points respectively as raiders. Whereas  Simran, Raman and Ranjit scored 4,3 and 2 points respectively as catchers.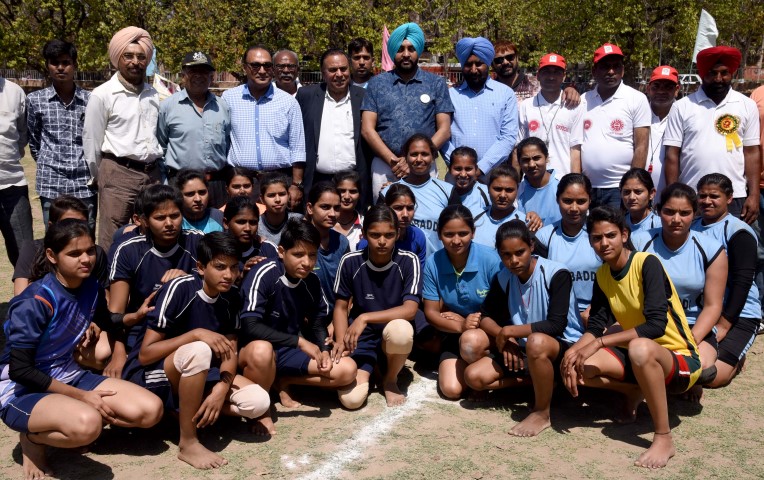 In second match of girls category, Vidharbha team defeated Jharkhand by 15-5.
The championship is being organized by Amateur Circle Kabaddi Federation of India (ACKFI) along with Baba Gazi Dass Club ( Regd.), Ropar.
Sh. Vijai Vardhan , Addl. Chief Secretary, Labour Department, Haryana was chief guest today. Among others Narinder Singh Kang , Senior Vice President of ACKFI and International Sports Promoter , Davinder Singh Bajwa, International Sports and Culture Promoters and Prof JP Sharma , General Secretary of ACKFI were also presented.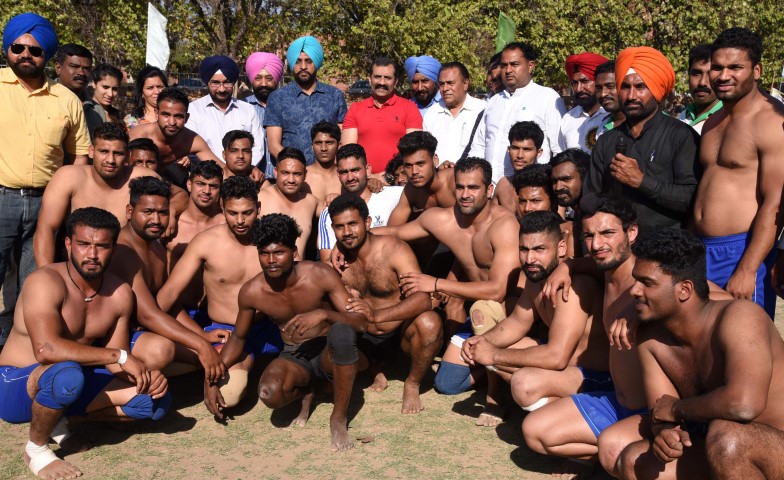 In men section, total 8 matches were played today. The results of which are as :
Karnataka defeated Rajasthan by 21-11
Gujrat defeated Maharashtra by 27-13
Kerala defeated UP by 19-16
Haryana defeated Jharkhand by 13-6
Karnataka defeated Maharashtra 20-4.
Allied India defeated Telangana by 21-5
Haryana defeated MP by 21-9
Allied India defeated Delhi by 30-16
The 16 teams of boys and 10 teams of girls from different states including Jammu & Kashmir, Himachal Pradesh, Punjab, Chandigarh, Haryana, Delhi, Uttar Pradesh, Rajasthan, Gujarat, Madhya Pradesh, Chhattisgarh, Vidharbha, Maharashtra, Odisha, Karnataka, Bihar, Jharkhand, Andhra Pradesh, Telangana and Pudducherry are taking part in  the championship.