Tour of World Architecture Festival in India
Greenply Industries Limited in collaboration with Hyderabad Design Forum brings the international festival for the first time in India to showcase the best in global architectural designs
2-day event at Chandigarh College of Architecture witnessed heavy footfall from students, aspiring and leading architects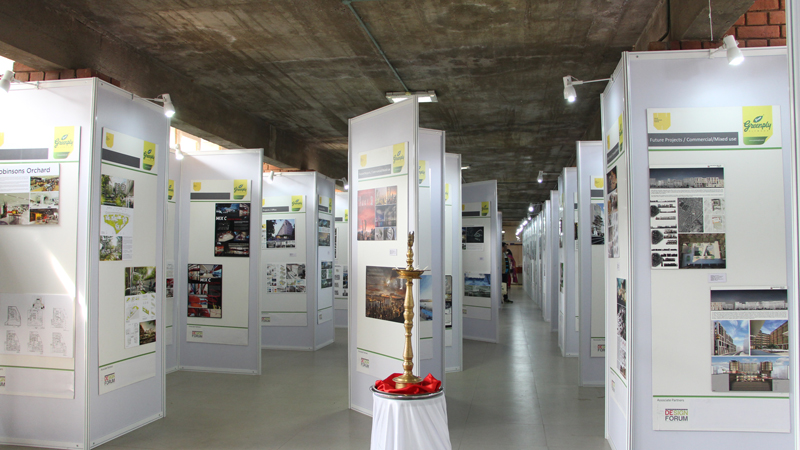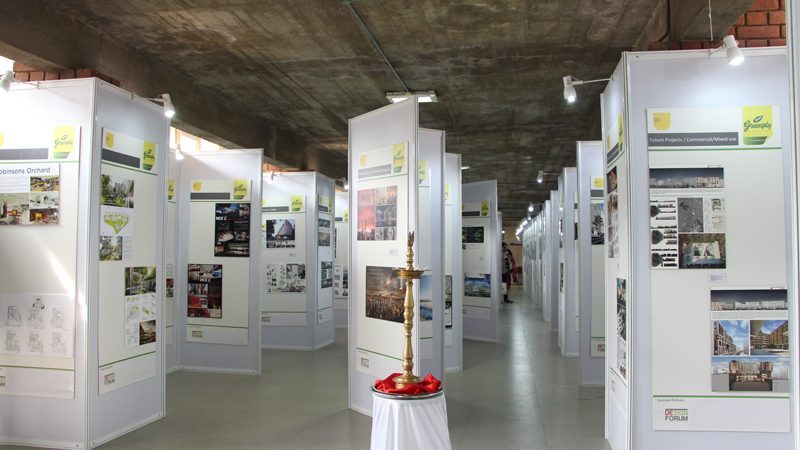 NewZNew (Chandigarh) : World Architecture Festival (WAF), the globally known, premier architectural event set its foot for the first time in India with Chandigarh, the city designed by famous French architect Le Corbusier. After a successful inauguration at Jaipur, the 2-day Design Tour of WAF was held in Chandigarh between February 22-23, 2015. From here the tour will continue its journey across 13 more Indian cities.
Held at College of Architecture, Chandigarh, the WAF Design Tour provided  a never-before platform for practising and aspiring architects and interior designers to witness glimpses of over 350 best architectural marvels from 65 countries of the world which includes the World Building of the Year 2014.
On the first day students from various architectural colleges attended the event. The event witnessed the participation of leading architects viz. Ar. Yashwant Ramamurthy, President, Hyderabad Design Forum, Ar. Ranjodh Singh, Habitat, Ar. Vikram Pannu, Positive Axis, Ar. Rajiv Mahajan, Aadharshila, Ar. Chetan Ahluwalia, Architects File alongwith Mr. Vinit Kumar Tiwari, Country Head (Ply & Board), Greenply Industries Limited and Prof. Pradeep Bhagat, Principal, Chandigarh College of Architecture. The assembled speakers deliberated on the topic.
[blockquote author=" said Mr. Vinit Kumar Tiwari, Country Head (Ply & Board), Greenply Industries Limited." pull="pullright"]"Chandigarh epitomises one of the best experiments in urban planning and modern architecture in the twentieth century India. However, since then, there haven't been many modern architectural masterpieces, so to say, in India. There is a need to think beyond heritage in order to create modern architecture which will be regarded as iconic in times to come. We feel the architect and student community here are very receptive international designs and architecture. Hence, we thought of organizing the Design Tour first in Chandigarh in order to inspire the designer and architect's fraternity for creating a legacy of international-standard architecture in India through discipline and innovation'[/blockquote]
Why WAF in India "WAF is held at international locations like Barcelona and Singapore. Owing to the high participation fee and cost of travel to international location, the participation of Indian architects and interior designers in this event is limited to only a prominent few names. As per official estimates of Council of Architecture, India has more than 60000 registered architects and 35000 interior designers practicing across the country. The top 200 colleges of architecture and interior design are further churning out close to 7000 freshers every year. This large audience from the design fraternity is deprived of the exposure to the world's best and path-breaking designs. We, at Greenply, have always been a pioneer in supporting knowledge-based initiatives in the field of design and architecture. In line with this ideology, we are bringing the highly acclaimed WAF to the Indian design fraternity in form of a post event design tour. With the burgeoning body of architects, India has a lot of prospects to make its mark in futuristic and innovative architecture space. We hope that the whole design fraternity will stand benefitted from this exposure to the world's best designs" said Mr. Rajesh Mittal – Managing Director, Greenply Industries Limited.
The Design Tour at Chandigarh showcased exhibits of 350 shortlisted design entries from across 30 categories designed by architects from over 65 countries. It comprised significant works viz. The Chapel, Vietnam, designed by a21studio which was adjudged the World Building of the Year in the World Architecture Festival in Singapore. Images of other award-winnings structures like The Carve from Norway, Split House from China, Dune House from New Zealand, Liberty Place from Australia were also put on display.