Chandigarh NGO collects 400 units of blood for Indian Army personnel in Delhi.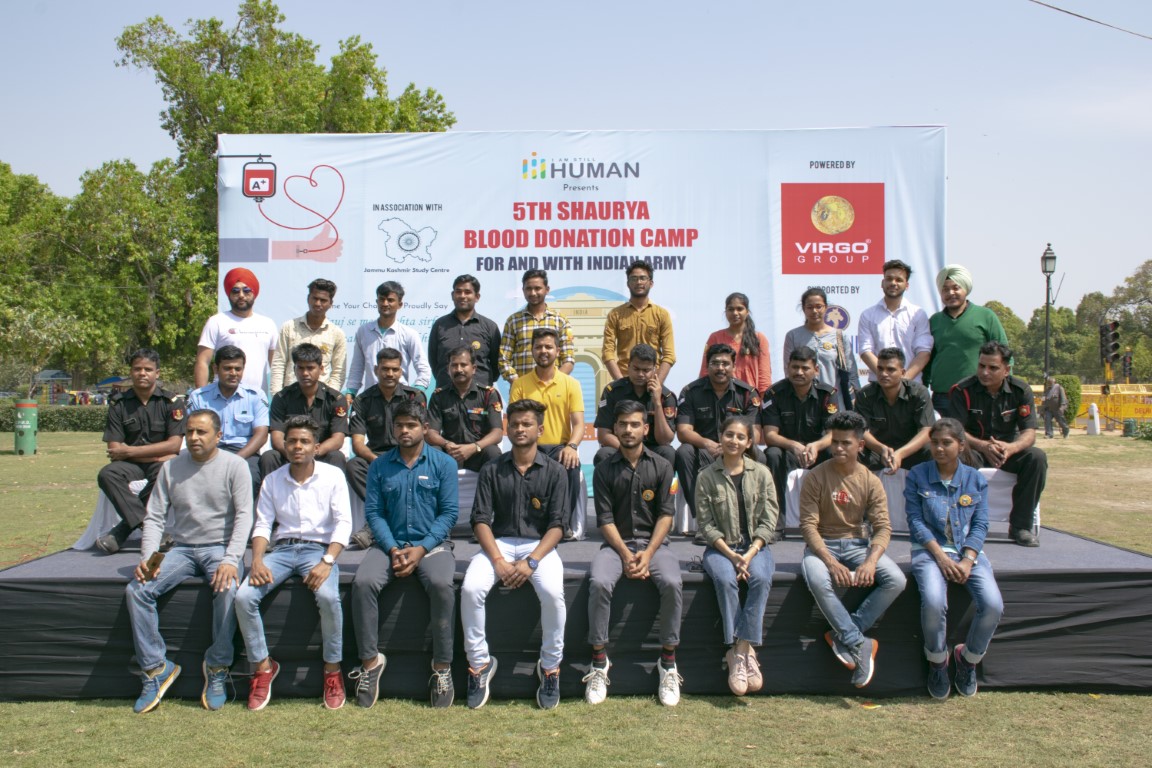 I Am Still Human, a front running Non government Organisation (NGO) from Chandigarh, has done the city proud by holding a blood donation camp for the Indian Army at India Gate in capital New Delhi. The camp was unique as it collected  blood from donors for personnel of the illustrious Indian Army. A pathology team of Indian Army was present at the venue in uniform and took blood from the donors and the collected blood will be used by the Indian Armed Forces. 400 units of blood was collected.
The camp was held in association with Virgo Laminates, Rock and Storm and Jammu Kashmir Study Center . To show solidarity with armed forces a bike rally of 1000+ bikers moving together in a formation of 2 towards India Gate, New Delhi, from South Extension Part II was also organised.
Lt. Gen. Prem Nath Hoon (Retd), PVSM, AVSM, SM – who led operation Meghdoot (Siachen) and joined Indian Army in 1947; Lt. Gen. K.J Singh (Retd), PVSM, AVSM** – Ex-GOC-in-Chief Western Army, Ambassador of Shaurya Campaign and currently State Information Commissioner of Haryana; Ms. Dalbir Kaur sister of Late. S.Sarbjit Singh and Mr. Vishal Batra, twin brother of Capt. Vikram Batra, PVC were present during the occasion.
Speaking on the occasion Gen. K.J Singh said, "It is I Am Still Human's 5th blood donation camp for Indian Army and I have seen people coming forward to stand up with Indian Army with this initiative and it really keeps the morale high of Indian Army and helps it with more blood supply at military hospitals." Mr. Vivek Mehra , Founder , I am Still Human said, "This is a way of contributing for the army and I feel it is important to actually do something constructive rather than just sitting back home and posting comments on the social media. It is high time we as country stand united with our armed forces."
About the organizer:
I Am Still Human – I Am Still Human is a youth based organization which was founded by Mr. Vivek Mehra, son of an army officer. He started this organization which does socially meaningful programmes and works for the welfare of Indian Armed Forces.