Amway India, the country's largest FMCG direct selling company, organised a talent hunt competition in Chandigarh. The talent hunt involved various competitions amongst the visually impaired including a Chess competition, Braille reading, writing competition and a declamation contest on the topic of 'Relevance of Braille in the age of technology'. The competitions were followed by a mesmerizing performance by Divine Eyes, which is a group of visually impaired music artists, from NAB Chandigarh.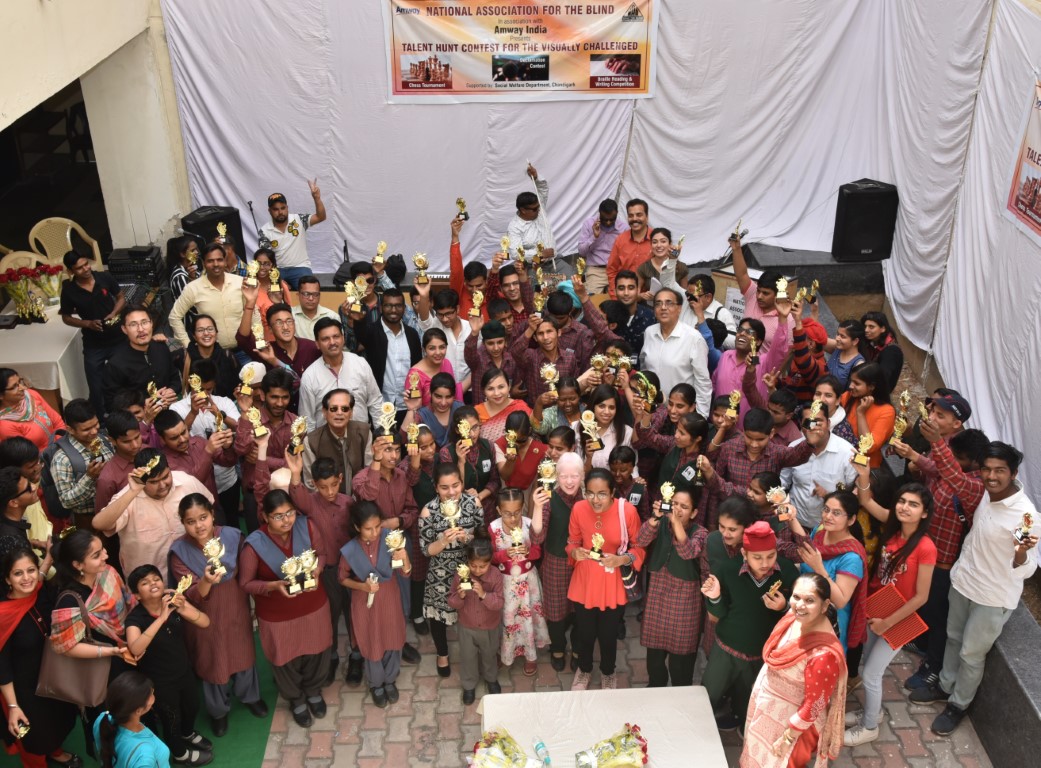 The talent hunt received an overwhelming response with around 100 participants. Winners who ranked first in Braille reading and Braille writing were Kirandeep, Gaaganjyot, Sunaina, Afzal and Tulsi . Shubham was named as the winner of the chess competition. The debate competition was won by Kashish.
Speaking on the occasion, GS Cheema, Sr. Vice President – North & South, Amway India, said, "At Amway, the main focus of our National Project for the visually impaired is to empower and enable the visually impaired individuals by providing them avenues for inclusive education. The program has benefitted more than 250,000 visually impaired individuals so far by providing various aids and equipment useful in education including braille books, audio/braille libraries and by providing them technology and IT training through computer centers across India. We believe that such events play an important role in building the foundation of learning for the visually impaired individuals and we are happy to provide them the much-needed encouragement by organizing such competitions."
"It is heartening to see that the visually impaired are getting the opportunities of actively participating in the mainstream activities. I highly appreciate Amway's initiative of organising these competitions with the visually impaired and encouraging them achieve their goals & compete with the world," said, Vinod Chadha, Hony. President, National Association for the Blind, Chandigarh & Punjab state branch.
The 'Talent Hunt' was an extension of Amway's continued celebrations of 210th birth anniversary of Louis Braille which the company celebrated with its 11 NGO partners across India for eleventh consecutive year by organizing myriad initiatives.