newznew (Chandigarh) : The Chandigarh-Punjab Union of Journalists (CPUJ) organized a rally at Sector – 17 Plaza to mark the May Day and to recall sacrifices of the people who gave up their lives for the cause of working class. On this occasion a large number of journalists formed a human chain by holding hands of one another to press their genuine demands.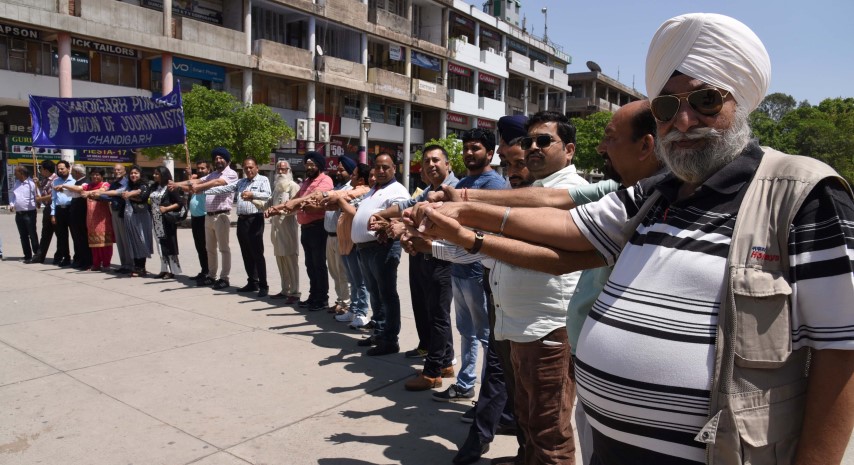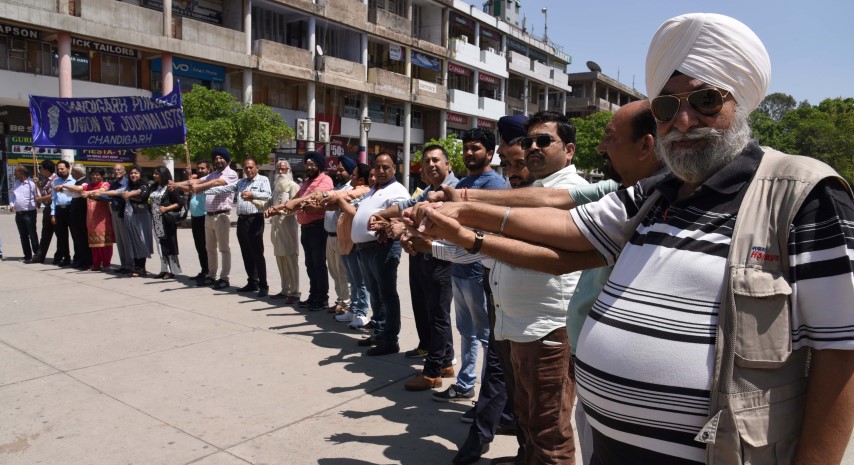 While addressing the rally CPUJ President, Mr. Vinod Kohli, demanded inclusion of electronic media in the purview of the Press Council by renaming it as the Media Council. This he said, would help in addressing the issues related to the electronic media.
Earlier he thanked Punjab Chief Minister Capt. Amarinder Singh for accepting some of union's demands and urged him to implement the decision at the earliest. He further demanded to accept the remaining demands of union which were included in the Congress election manifesto.