Almonds – commonly known as the king of nuts are not only versatile, crunchy and delicious but also offer natural goodness in every bite. They contain many essential nutrients, including protein and healthy fats, making them a nutrient-rich and convenient snack that can help keep you going throughout the day. Popular Chef Debashis Biswas and renowned Nutritionist Aastha Khungar conducted a live cooking demonstration and a presentation on learnings from various nutrition studies on the health benefits of almonds. The interactive session also included a live demonstration by respected Fitness Expert Hardeep Singh Malii who spoke about the importance of following a regular exercise regime in addition to a healthy diet including almonds.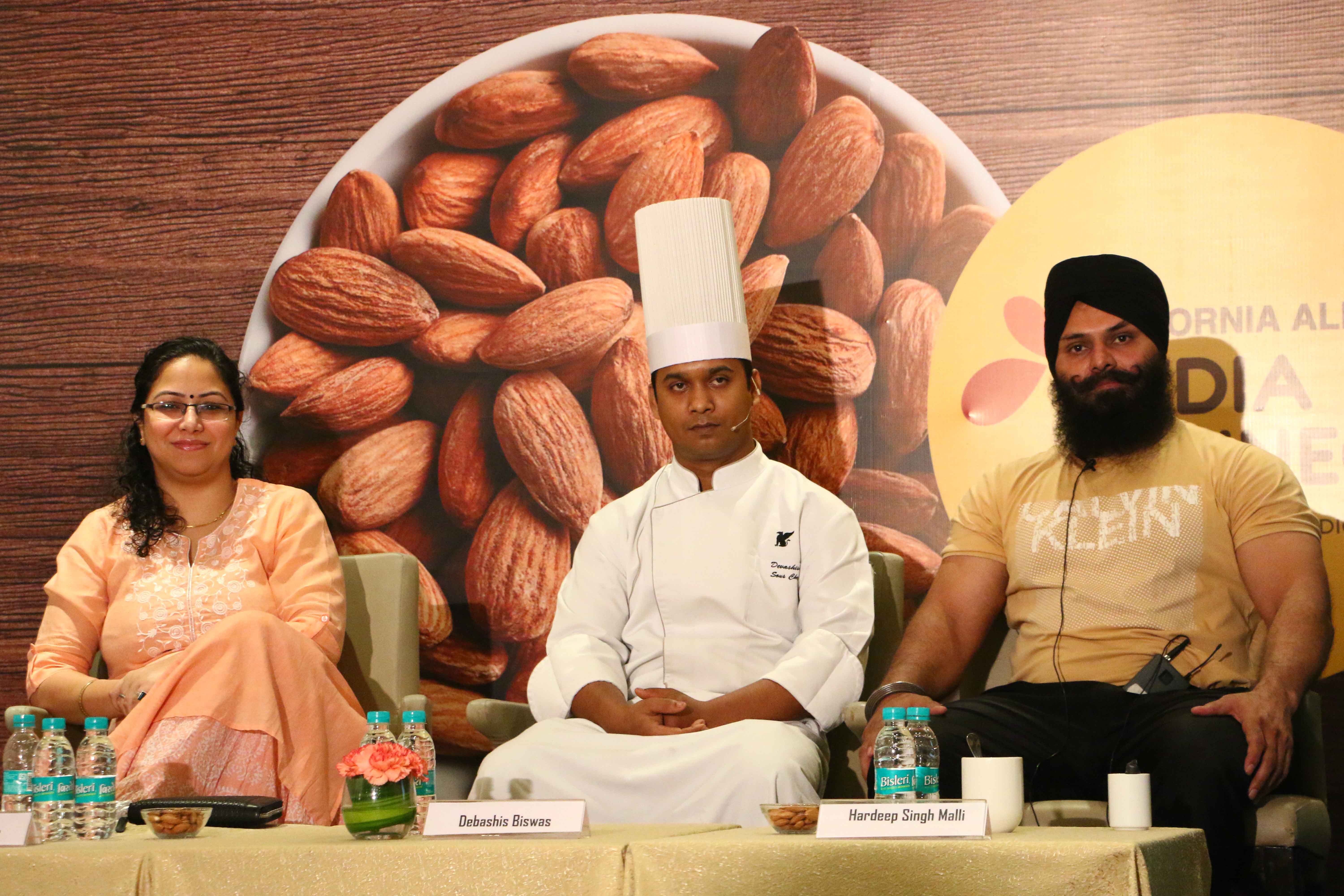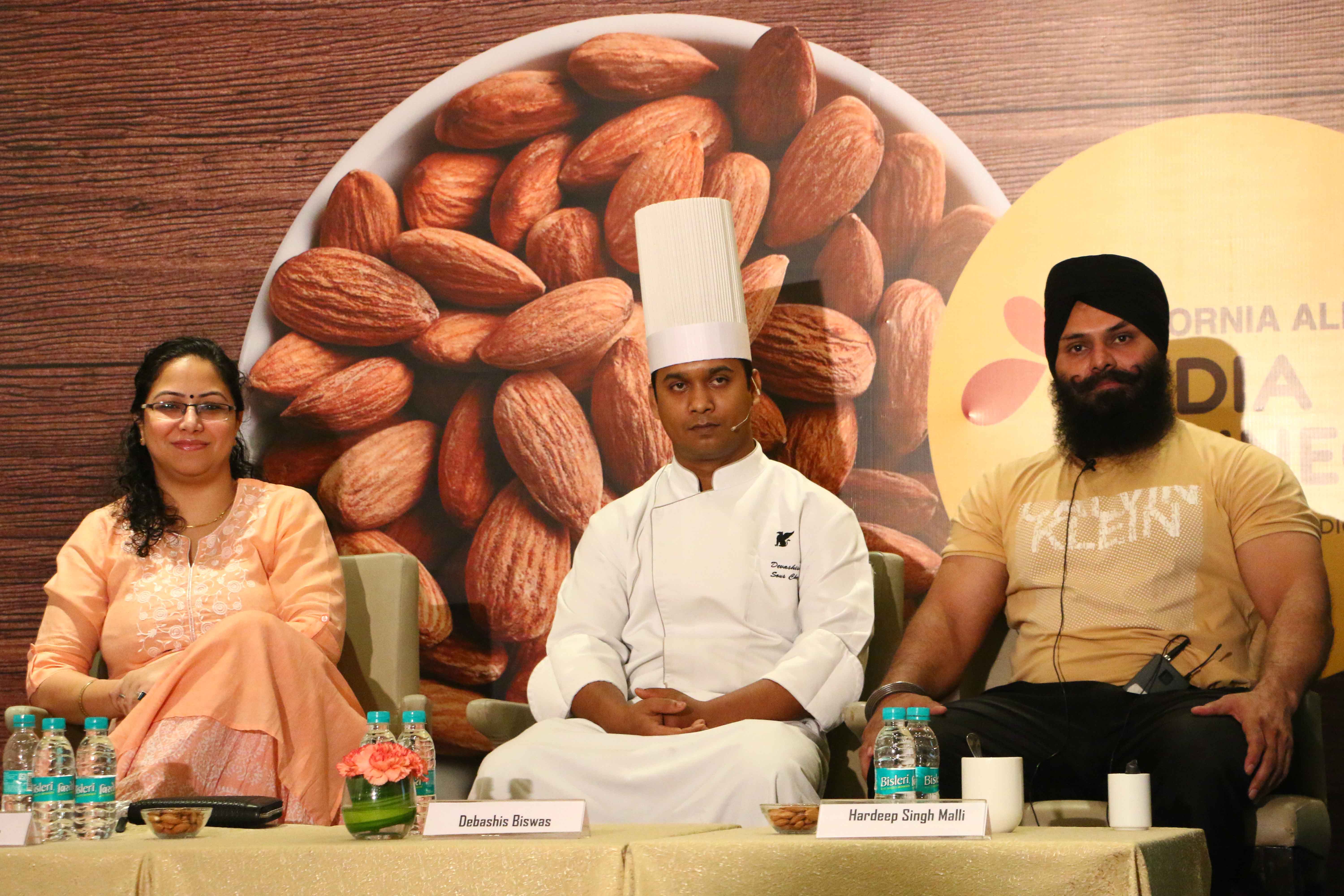 Through the session, chef Debashis Biswas demonstrated a few delicious and healthy snacking recipes which are also easy and quick to make. This was followed by a workout session led by fitness expert Hardeep Singh who showcased some basic exercises that can be easily done at home and, shared his views on incorporating small changes, like eating a handful of almonds every day and working out regularly, to help maintain a healthy life. Following the fitness session, nutritionist Aastha Khungar took to the stage to talk about the various health and nutritional benefits of eating almonds. She spoke about almonds' anti-oxidant qualities (being rich in vitamin E), role in satiety, weighti and diabetesii management and maintaining a healthy heartiii as demonstrated by decades of published research.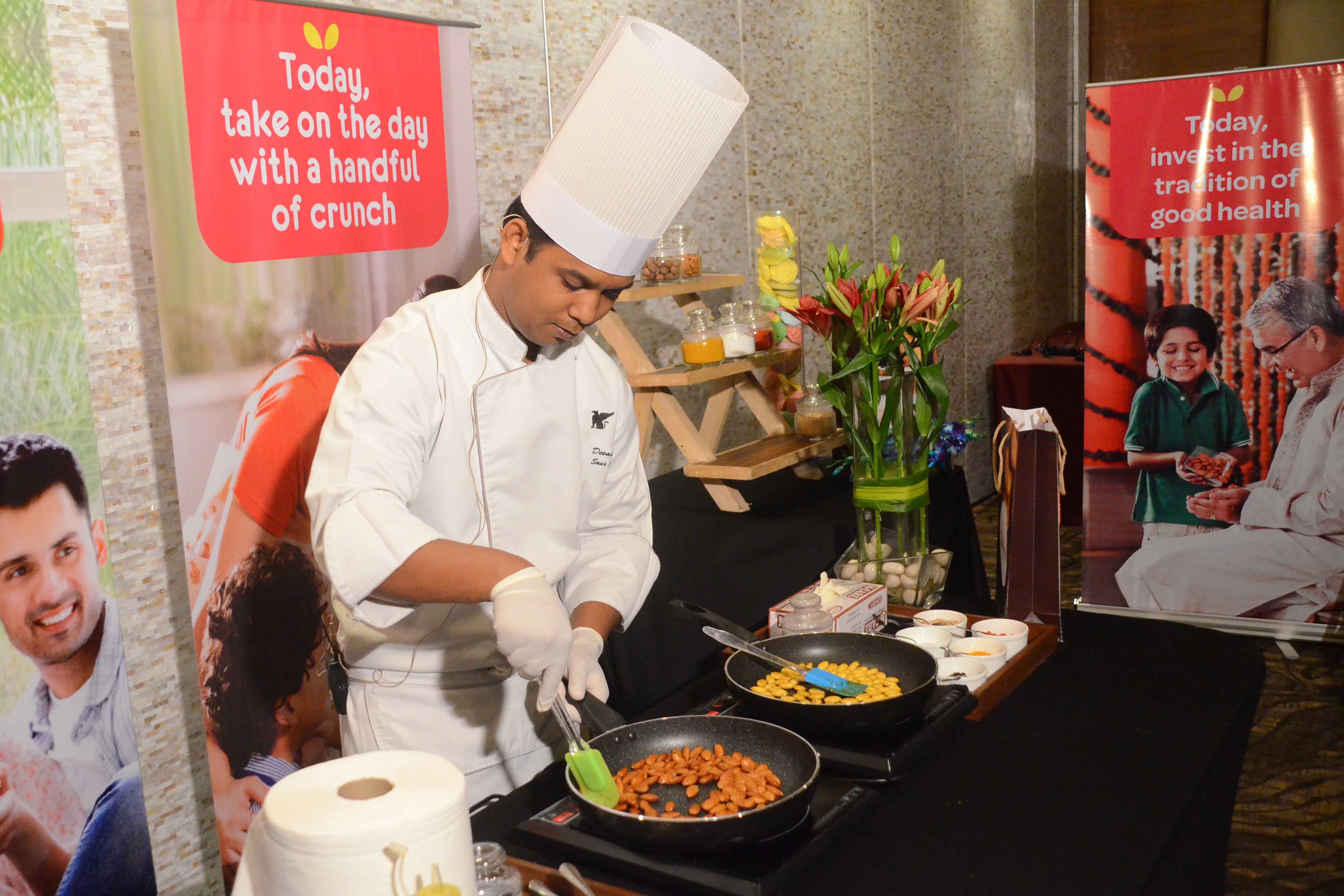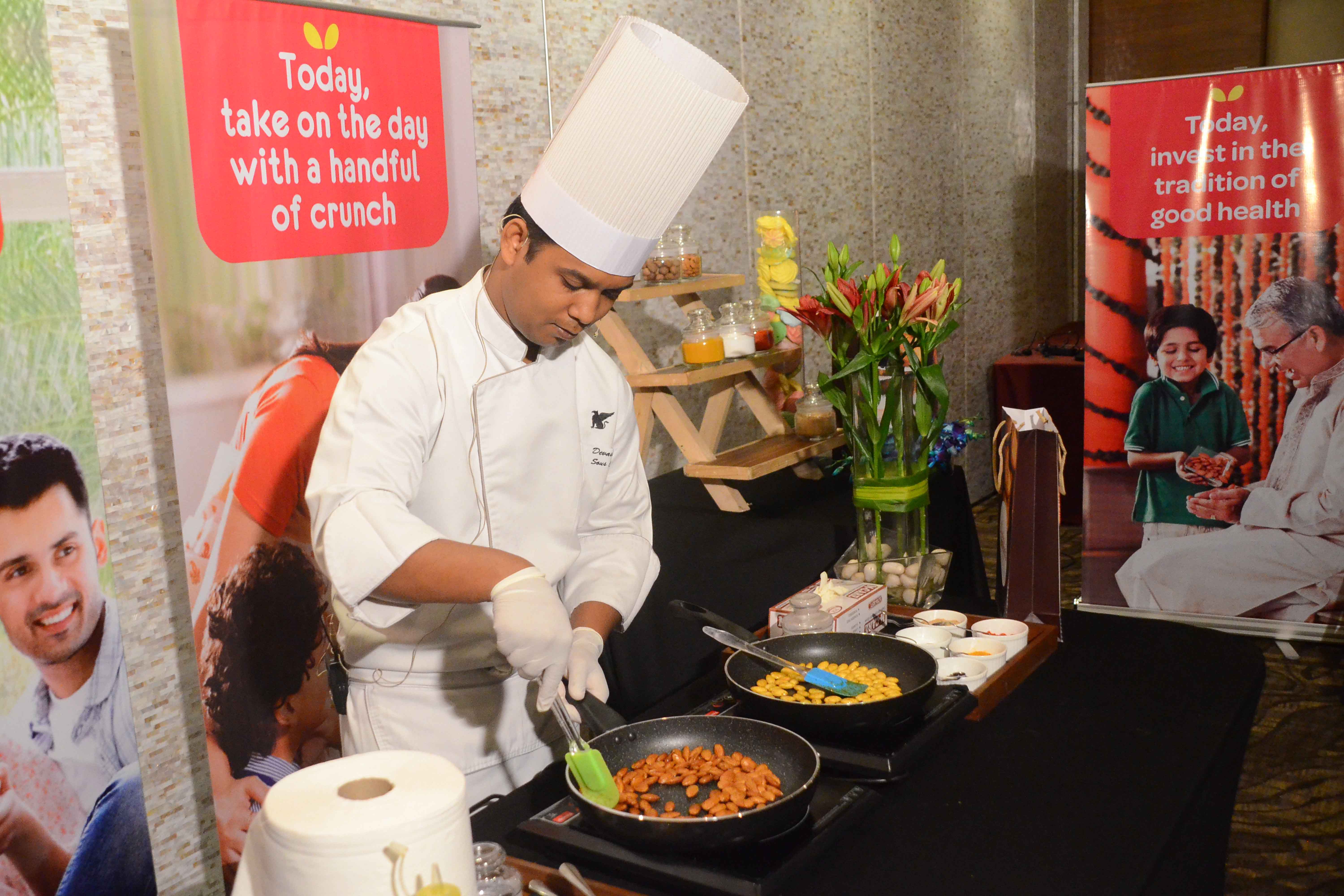 Nutritionist Aastha Khungar said, "The increasing incidence of heart disease, obesity and other lifestyle-related issues calls for continuous focus on a healthy diet in today's fast paced life. One simple step towards healthier eating is by incorporating healthy snacks like almonds in your daily diet. A study published in the Journal of the American Heart Association found that a daily snack of 42 grams of almonds, consumed as part of an overall healthy diet, improved a number of risk factors for heart disease. In addition to significantly improving Low Density Lipoprotein (LDL/bad) cholesterol, snacking on almonds also reduced central adiposity (belly fat) and waist circumference, all well-established heart disease risk factorsiv."
Chef Debashis Biswas, prepared simple yet delicious almond snack recipes in a matter of minutes, added, "Eating healthy does not mean you have to give up eating snacks. Smart snacking is the key! A handful of almonds, for instance, may have satiating properties that promote feelings of fullness, which may keep hunger at bay between mealsv and steer you away from less healthy options. They are an ideal 'smart snack'!"
"Owing to our extremely busy lifestyle, exercise of any kind may take a back-seat for many people. However, not taking care of one's health and fitness may lead to sedentary lifestyle related ailments. Hence, in addition to eating a balanced diet, it is imperative to do some type of exercise every day. You do not have to hit the gym, go for a run or walk but even simple exercises at home done right every day, can go a long way. Regular exercise plus healthy eating including snacking on fruits and nuts like
almonds will make a healthy difference to your life", said fitness expert Hardeep Singh, who concluded the live demonstrations with a 15-minute exercise session.