Chandigarh's Pumpkart becomes only E Commerce player to register profits second year running: None of the E Commerce companies in India are making profit currently except one i.e. Pumpkart.com.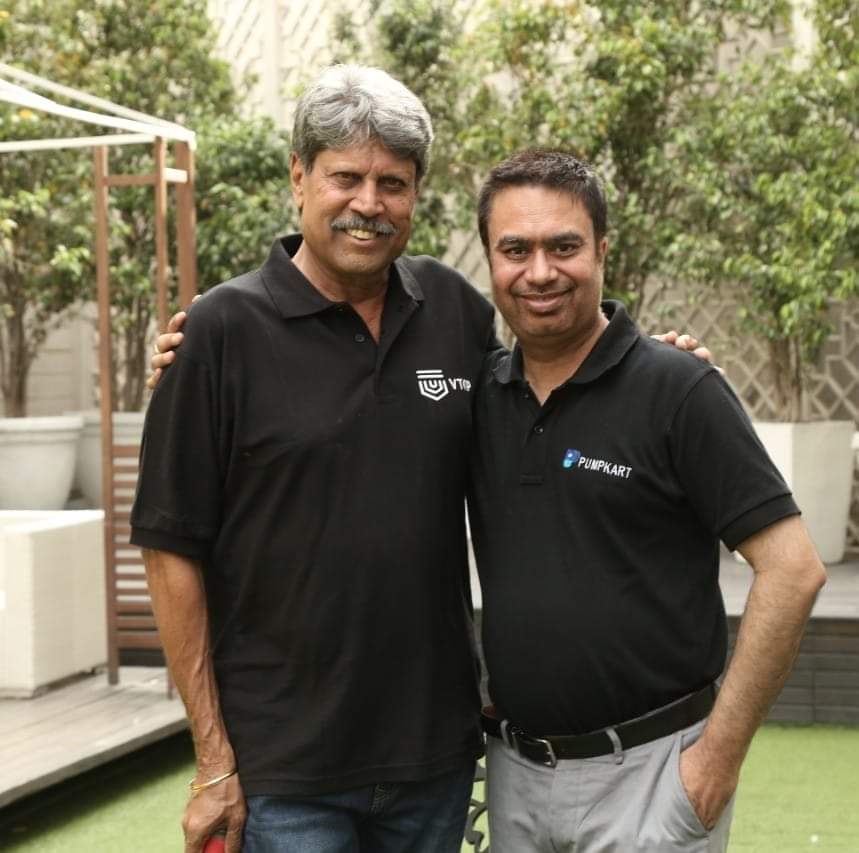 Pumpkart which is a Chandigarh based B 2 B E-Commerce Start-up is running a bootstrapped operation and has been continuously been profitable for the past 2 years, thus bucking the trend of loss registration by all E Commerce players.
Currently working in the Brand to retailer model, Pumpkart.com started as a B2C  E Commerce company selling pumps. But with the learning curve, the company pivoted eventually attaining profitability. 
Since the year 2006, the face of Indian companies has changed with the advent of E-Commerce in India. E-commerce simply put is buying of products or services online. So Amazon, Flipkart, PayTm, Zomato, Ola and all the 21 Unicorns of India are E-commerce players. 
The continuous upgrade in technology like 4G revolution has helped these companies to grow exponentially as the internet penetration in India increased from 4% in 2009 to 40% in 2018. The result is that today the E-commerce business has grown from $3.9 Billion in 2009 to $38.5 Billion in 2019. 
Everything about E-Commerce was quite rosy as E-Commerce seemed to be the most sought after area by Investors. But when companies like E-Bay and Shopclues wound up, the dark side of the E-commerce was thrown open.
When asked about the key reasons for turning profits in an industry known to guzzle up money,  KS Bhatia, Founder of Pumpkart.com revealed the key ingredients . Bhatia said, "Location has been one main reason – while almost all Unicorns in the startup Space came up from the Silicon Valley of India, Bangalore or from Gurgaon, surviving the initial years in these locations is tricky.
The cost of living and the cost of talent in these cities is extremely high and the burn rate increases. With limited resources in hand, Pumpkart.com decided to station in Chandigarh where there is no dearth of talent and the cost of living is conservative. This gave Pumpkart an opportunity to experiment with its business model as the runway for it was now longer."
Bhatia added, "We understood the customer well – the key to the success of Pumpkart's business is its understanding of the intricate Retailer Market which is under an onslaught from online players. Pumpkart has more than 5000 retailers onboard currently and is working with them by equipping them to compete with the discount E Commerce portals."
What's more, Pumpkart has implemented Boot Strapping – which means that it has never actively sought funding till date and is a bootstrapped organization. Looking at the business commitment and model, Dr. Ritesh Mallik, founder of Innov8 did an angel funding around 2 years back. Dr. Dinesh Dua, CII Chairman for North India also invested in Pumpkart around 2 weeks back in personal capacity. But the focus on Profitability has kept Pumpkart away from the ongoing trend of burning money.
KS Bhatia, does not shy away from learning and improving continuously which is the reason why he brought Dr. Ritesh Mallik and Dr. Dua on board on the Pumpkart. Their experience and knowledge has helped Pumpkart become more focused and profitability Centric. 
Pumpkart aims to become one of the first Profitable Unicorn from India and is currently aggressively working towards it.
It is noteworthy that before Pumpkart only Bookmyshow was profitable, but the latter too suffered losses in 2018.