Usha launches wet grinders for Southern market: Usha International, India's leading consumer durable company, launched a new range of wet grinders comprising the Colossal DLX (with arm) and the Colossal (without arm) aimed at the South and West markets.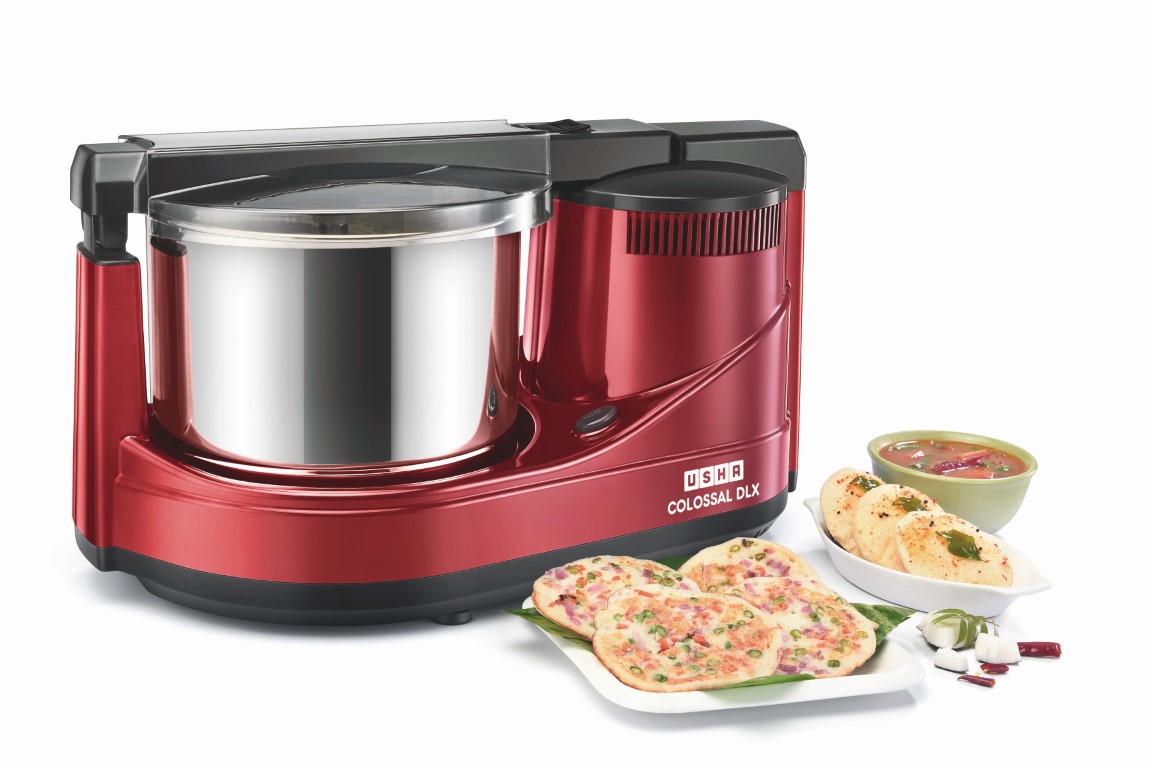 The new range of wet grinders are innovatively designed and engineered to make this daily routine chore faster and hassle free.  
Developed basis consumer insights, the Colossal and Colossal Dlx, come equipped with a 150 watts, high torque, 100% copper motor and dual wipers to ensure efficient grinding, resulting in an even batter in lesser time.
Catering to the modern needs of traditional homes these wet grinders come with three attachments that include atta kneader, coconut scraper, and spatula. Besides powerful precision and control, the wet grinders also have three-pin plug and a secure arm lock.
Speaking on the launch of this range of wet grinders, Mr. Manoj Khatter, President – Research and Development, Usha International said, "The Colossal and Colossal Dlx range of wet grinders by Usha are a result of continuous consumer research that highlighted the pain points associated with wet grinders – uneven batter – especially in the Southern states where grinding is a daily need. To address this, our team developed a product with dual wipers to ensure even grinding as well as a 100% copper motor that is capable of longer run time and lasts longer."
While the Colossal Dlx is available in Metallic Red and is priced at INR 6495, the Colossal range is available in Metallic Magenta and priced at INR 5495. Both variants come with a 5-year warranty on motor.