Chandigarh's Ultimate Entertainment Arena – SMAAASH launches in at Berkley's Square: SMAAASH is one of India's acclaimed gaming and entertainment centers that brings together sports, virtual reality, music, and dining into an interactive and innovative social experience for family, friends, and children.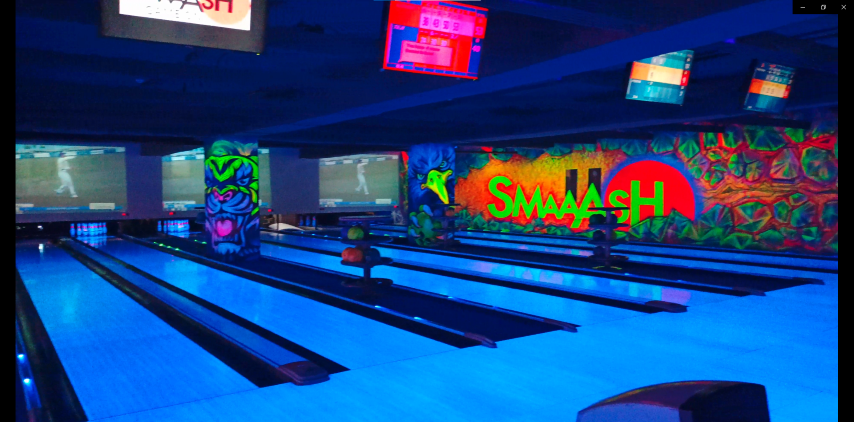 After a hiatus of almost a year and a half, Chandigarh is in for a treat. SMAAASH is all geared up for a launch in their newest center in the city.  Inviting all connoisseurs of virtual reality based gaming to savour the unique experience that SMAAASH has to offer. The newest centre is at Berkley's Square, Chandigarh, this 27th August 2021.
The experience is going to be an immersive, evolved, interactive and innovative social experience for family and children by recreating those memories.
Launched almost a decade ago, SMAAASH seamlessly ties Bowling, VR gaming, sports, partying and dining all into one passionate affair. With the agenda of providing entertainment to all ages, SMAAASH has something to offer to everyone.
The center  is open for children and adults alike, thus giving parents and kids a chance to bond and get some outdoor action in a covid compliant space after being indoors for more than a year. The romantically lit twilight bowling arena is a mood in itself. Enjoy some finger licking food while you get competitive with friends and family aiming to dash those bowling pins in style at the bowling alley.
Owner of SMAAASH, Mr Shripal Morakhia, says "Redefining sports entertainment and customer engagement with ground-breaking innovative ideas and novel dining concepts, SMAAASH has something for everyone and anyone of any age making it a perfect destination for "kids of all ages". We are happy to be back and bring the city a never seen gaming experience with fresh concepts, powerful simulative technology and innovative design. We hope to bring back the smiles again with our unique and aspirational experiences.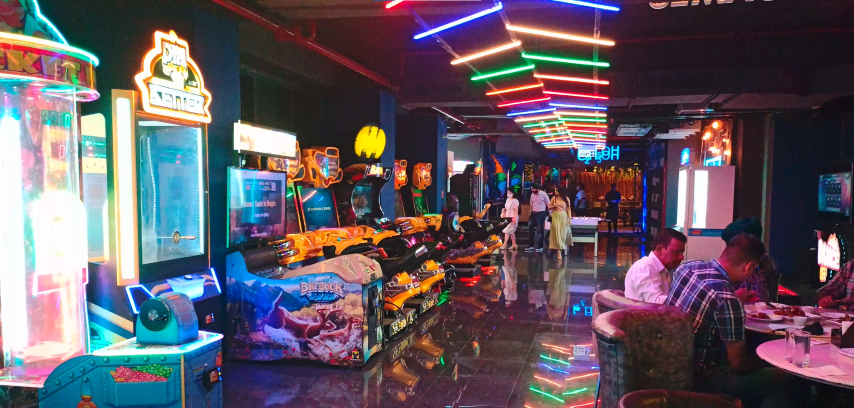 Adventure lovers get your act on with futuristic virtual reality games. From designing your own ride at the finger coaster to taking a trip down memory lane, it's all possible now with games like virtual reality  like Jurassic Escape, Walk the plank and many more. Head mounted displays are used to produce an unmatched Virtual Gaming experience for users facilitated by superlative technology & in depth research by the internal R&D team.
Re Live Childhood  at SMAAASH through arcade and redemption games like , Racing, Zombie shooter, Teenage mutant ninja turtle, Batman, King of Hammer  and so much more. Particularly renowned in the field of sports simulation technology, SMAAASH extends the most unbeatable sports escapades. One can indulge in games with opposite legendary cricketers like Brett Lee in "360 degree cricket" or try Scoring  in  Twilight Bowling SMAAASH is all about feeling the thrill of the chase while still enjoying the comfort of a well air conditioned playground.
Unique games such as the Finger Coaster which is a roller coaster based experience, allows its users to draw their own ride virtually and choose the arena they would like to experience it in, hence the name Finger Coaster. As quoted by Smaaash's Head of Marketing, Avanish Agarwal, "Rides like finger coasters will change the way we look at VR. We have plenty of ideas and our in-house R&D team helps us to make them a reality!"
Feel the rush as you drive  in Racing games. SMAAASH-ING Dance off with your friends, the prospects of having fun are unfathomable. Come over for a first hand stop solution for fulfilling all your entertainment needs. Chandigarh, look no further & just be ready for some SMAAASHing fun. Keep those dancing, party and sports shoes ready as India's most beloved gaming powerhouse is all set for a relaunch in bigger and better ways!