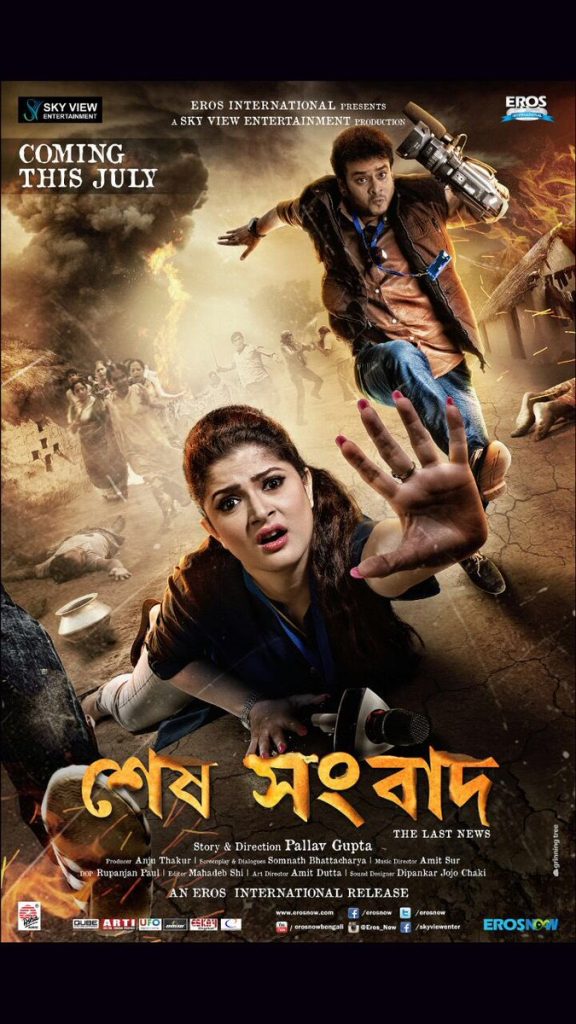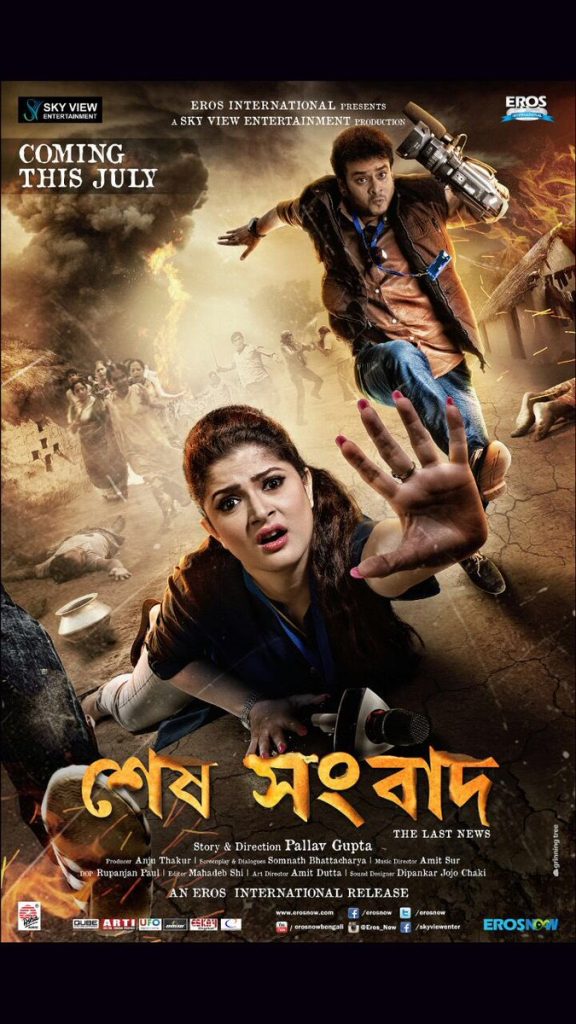 NewZNew (Mumbai) : Check First Look Poster Upcoming Kolkata Bengali Movie Sesh Sangbad (2016) Images :- Here,s the official poster of new Bengali movie , sesh sangbad the movie dates is yet not decide . Movie is releasing in 2016 .
First Look Poster Bengali Movie Sesh Sangbad (2016)
sesh sangbad is an Bengali upcoming movie releasing this July . The movie is directed by Pallavi Gupta . Previously he was also work as a Assistant director in movie,s love Aaj Kal , Highway, Bullet raja . Sesh Sangbad is a action and a thriller based movie of Indian Kolkata Bengali movie . The main leading Stars in Sesh sangbad are Srabanti Chatterjee,sujoy Ghosh,MoU Schumi Chatterjee and swarnava Sanyal .
This movie may be releasing in 2016 . Actually the main reason is that the movie is still not complete soon they will complete the movie so then they official announce the date of the movie .
Srabanti Chatterjee is most popular Indian Kolkata Bengali actress .She started her career in 1997 in Mayar Badhon. She was also appeared in telefilms ETV Bangla . sujy ghosh who mainly knows for film director but now he is the film actor in this movie . Sesh sangbad is crime genre Bengali film .
If we see the poster of Movie . The movie poster has a dark background and Hero of a movie is in a running position . It shows that the movie is  full of drama ,thriller and Action package This Movie is releasing in Bengali language .
The cast of this movie gives many blockbuster movies . The director of this movie Pallavi Gupta again give them chance for do another blockbuster movie sesh sangbad . The main reason for approaching this cast is that they can easily grab the audience for this movie because previously they do many blockbusters in their past carrier .