NewZNew (S A S Nagar) : Three of the four children who arrived about a fortnight back from Zimbabwe under the Rotary Club of Chandigarh's Heartline project have been operated successfully.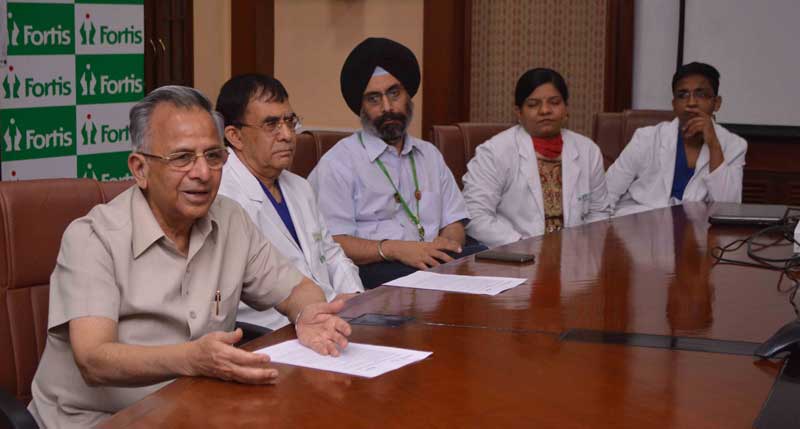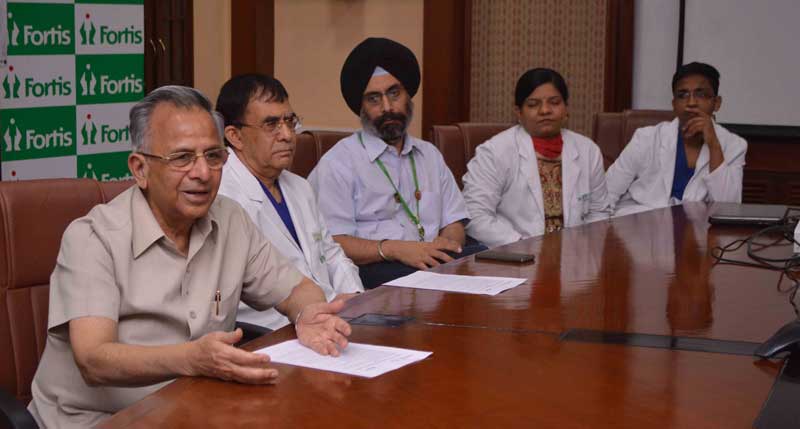 Another batch of six girls, four of them teenagers, also arrived from Rwanda under the programme here today for life-saving heart surgery at the Fortis Hospital.
Former Rotary International President Rajendra K Saboo and COO (North & East), Fortis Healthcare Ltd, Ashish Bhatia together welcomed the children, along with the team of heart surgeons led by Dr. T S Mahant, Executive Director, Cardiothoracic and Vascular Surgery at Fortis Mohali.
Rotary Club of Chandigarh initiated the project of free-heart surgeries in 1999 with PGIMER and since 2006 with the Fortis Mohali, and since then has completed 602 surgeries of poor children from India, and quite a few from the developing world, informed R K Saboo.
Mr Saboo, said Rotary's fruitful partnership with Fortis Mohali had saved the lives of 440 children since 2006.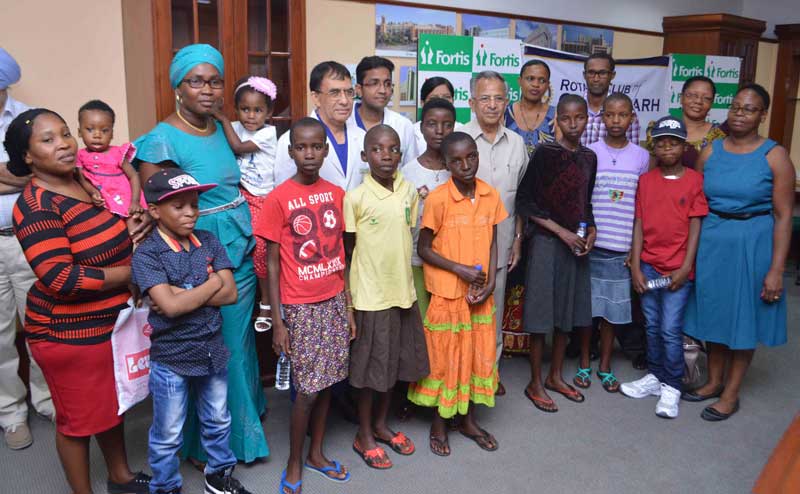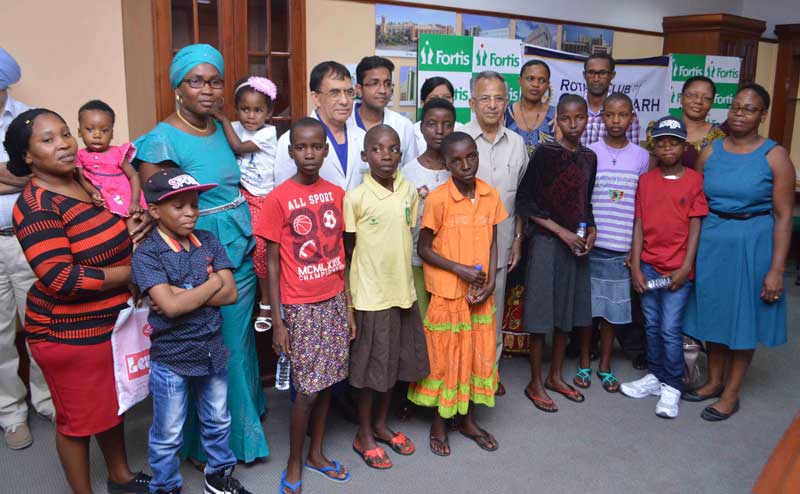 "Let no child suffering from any congenital cardiac disease die for want of money," was the commitment that the Rotary Club had made in 1999 when it initiated the project as 'Gift of Life', said Mr Saboo, and as a part of our fruitful partnership with Fortis Hospital since 2006, 440 children have received the new lease of life.
He informed that 491 surgeries were done on children from India, while children from neighbouring and African countries were also conducted including Afghanistan (2), Iraq (1), Malawi (15), Nepal (15), Nigeria (5), Pakistan (34), Rwanda (30), Uganda (7), and Zimbabwe (2).
 "It's a project that is very dear to our hearts as it reflects our commitment to the cause of quality, compassionate patient care and being a support system for the underprivileged and vulnerable sections of the society. It's a privilege to work with Rotary Club of Chandigarh and we specially thank Mr Saboo, who had started this project, for his tremendous efforts and support to the cause," Ashish Bhatia said.
Mr Saboo who had been leading the medical missions to African countries had been approached by the respective governments to help them save the lives of some of these children who are in need of heart surgery.  About 10 children from Zimbabwe and 20 from Rwanda were promised heart surgery who would be operated at Fortis Hospital, informed President of Rotary Club of Chandigarh D.P. Singh.
Dr T S Mahant, who was accompanied by Dr Rajat Gupta (Consultant – Paediatric Cardiology) and Dr Garima Garg (Associate Consultant, Paediatric Cardiology), commended his team for their dedication and said that "despite the language barrier that we face with patients from African countries, and working through interpreters, the best reward and satisfaction that we get is that priceless smile and joy on the faces of the parents of these children that strengthens our belief in the oneness of humanity."
Mr Bhatia said the surgeries, which are done at concessional rates that are charged from the Rotary, often do not cover the cost of the procedure and stay, etc. "But our commitment to this decade-long association with Rotary to save lives of children born with complex congenital heart disorders is much above all else," he smiled.
The two boys Takunda (11), Tafadzwa (11), and a girl Farirai (3-1/2) from Zimbabwe, accompanied with their respective mothers were all agog with joy, though one girl Heather (1) could not be operated because of complications and has been advised for surgery after two years, informed Rtn. Hassan Singh Mejie, Chairman of Rotary Heartline project.
Rtn. Mona Khattar, Secretary of the Club informed that six girls from Rwanda who arrived yesterday are in the age group of 11 to 19 years and are accompanied with a doctor and an attendant.