Chitkara International Schools' all-rounders excelled in CBSE 12th Board Examinations: The students of Class 12th of Chitkara International School have showcased a remarkable execution of hard work with laudable result in the CBSE Board Examinations, 2019.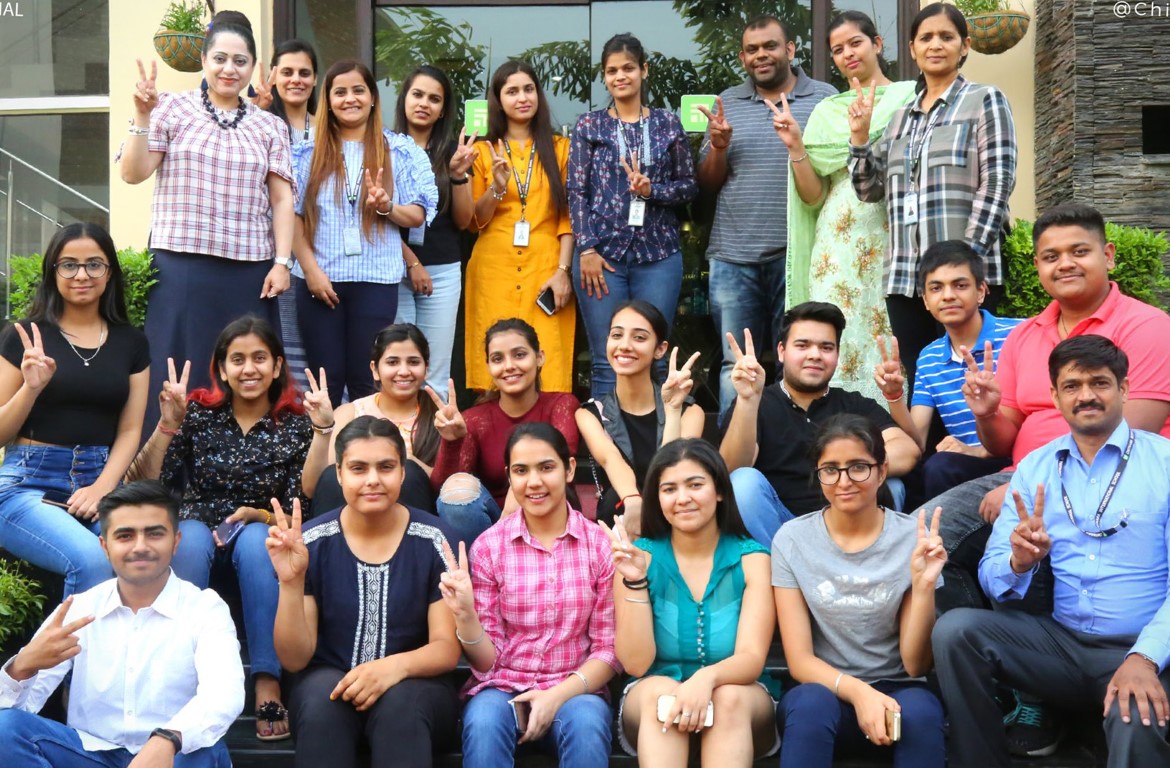 A total number of 53 students appeared for the examinations set by the CBSE Board – with all rounder students, Ashiyana Bhardwaj (Topper with 97.4%), Amandeep Kaur, Anubhav Chopra, Jasleen Kaur, Manan Singla, Neha Gupta & Shahbaz Singh attaining more than 90 % marks.
"The remarkable result is the collective hard work, consistency and sincerity of the teachers and students", says Dr. Niyati Chitkara, Principal, Chitkara International School, who is effervescent to see the results and appreciates each and every one behind the same.
Ashiyana Bhardwaj, a National Level Fencer who has bagged innumerable gold, silver and bronze medals also possesses immense talent in Art and Creativity, topped the examinations from school by securing impressive 97.4% marks (humanities) with 100 marks in Physical Education and 99 marks in Sociology followed by Manan Singla at amazing 95.5% marks.
Manan Singla who triumphed the board exams with an impressive 95.5% marks (Commerce) is a data expert who possesses deep analytical and data interpretation skills. He has been a key contributor in research paper on Nano Technology in environmental sciences and electronic industry for an Intel project competition.
Shahbaz Singh Khaira, who scored a brilliant 94% (humanities) not just aces in his academics but is a Culinary Chef in the making who is also blessed with an artistic panache.
Neha Gupta, who scored 93% (Commerce) , has already made a mark at an international level by being one of the top 6 team members from India in the Diamond Challenge Competition run by University of Delaware, USA for her innovative startup idea.
The teachers of the school acknowledge every student for their commendable endeavours, and intense conviction to endure commendable results for the school. Each and every student is declared successful in their attempt to perform phenomenally well in the class 12 Board Results at Chitkara International School.