Chull Ullu Web Series (2023): Watch Full Episode Online: Ullu has revealed its latest series, 'Chull' which stars Deepti, Rajsi Verma, and Akshay in the lead roles. It is scheduled to be released on 28 July 2023.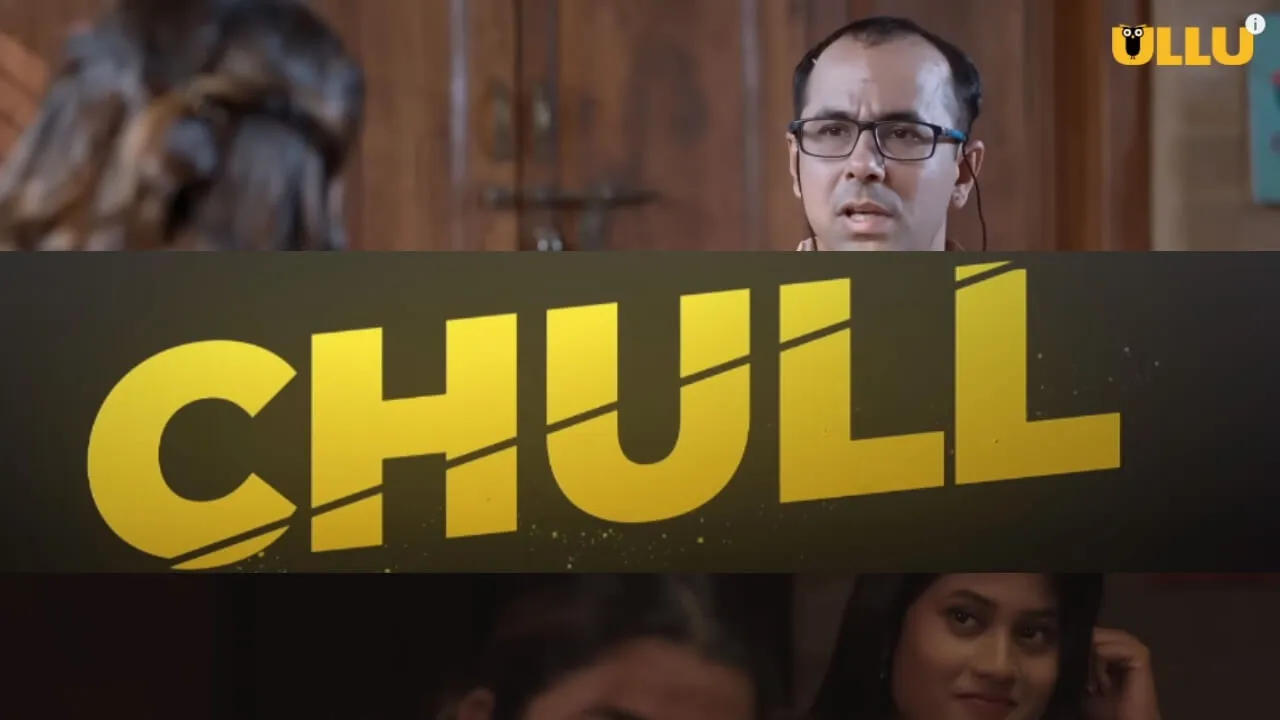 The series was directed by Azaad Bharti. The trailer of the series was released on youtube. Chull web series will be available in regional languages like Hindi, Bengali, Tamil, and Telugu.
Chull Ullu Web Series (2023) Storyline
Chull series revolves around a man who falls in love with a married woman. Their relationship creates rifts in their personal lives. Neighborhoods suspect the act, and the protagonist traps another young woman to divert them. What happens between this three is the main crux of the story.
Chull Ullu Web Series (2023) Episodes
Here is the episodes list of the Chull Web Series,
Chull Episode 1 – The Beginning
Chull Episode 2 – Fatal Attraction
Chull Episode 3 – Gossip
Chull Ullu Web Series (2023) Cast
Here are the main cast members for the Chull web series,
Deepti
Rajsi Verma
Akshay
How To Watch Chull Web Series Online On Ullu App
Visit the ULLU website or download the app from Playstore or App Store.
Log in with your phone number or sign in if you are new.
Select your subscription plan (Rs. 99 for 10 Days), (Rs. 180 for a Month), (Rs. 297 for 4 Months), (Rs. 450 for 1 Year).
Once the payment is made, you can watch all the ullu web series and originals.
Search for the Chull web series.
Tap the poster and click the Watch Now button to stream the latest episodes online. You can also download the episodes to watch offline.
Chull Web Series Full Details
Check out the complete details for the Chull web series,
Title: Chull
Season: 1
Part: 1
OTT Streaming Platform: Ullu App
Runtime: 25 – 30 Minutes (per episode)
Release Date: 28 July 2023
Language: Hindi, Tamil, Telugu, Bengali