We are INDIA, will heal Manipur: Rahul hits back at PM Modi: Former Congress chief Rahul Gandhi on Tuesday took a swipe at Prime Minister Narendra Modi for dubbing INDIA as the East India Company and said they will heal Manipur and rebuild the idea of India.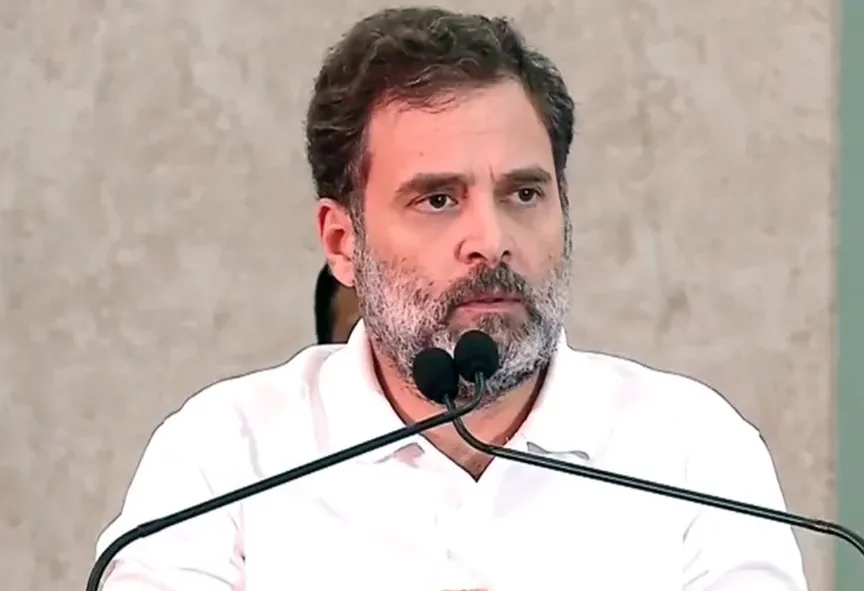 In a tweet, Rahul Gandhi said, "Call us whatever you want, Mr Modi. We are INDIA. We will help heal Manipur and wipe the tears of every woman and child. We will bring back love and peace for all her people. We will rebuild the idea of India in Manipur."
His remarks came after the Prime Minister during the BJP Parliamentary Party meeting earlier in the day said that the East India Company and the Indian National Congress were created by the British.
Speaking to the media after the BJP Parliamentary Party meeting, former Union Minister Ravi Shankar Prasad said that while addressing the MPs in the Parliamentary Party meeting, the Prime Minister said that the name INDIA has a strange coincidence.
"Prime Minister Modi said that the East India Company and the Indian National Congress were created by the British," Prasad said, adding, "The Prime Minister said the Indian Mujahideen was founded by the terrorists and organisations like the Popular Front of India also has INDIA."
The Prime Minister in the meeting said that he has not seen such "directionless" Opposition till date, the senior BJP leader quoted Modi as saying, in an apparent reference to Opposition's 'INDIA'.
Congress General Secretary (organisation) K.C. Venugopal in a tweet slammed the Prime Minister and said, "For generations, we have given our blood, sweat and tears for India. Those who never worked for Indian freedom or national interest are now equating our motherland with terrorism, because they have no love for our country. If they did, the BJP and PM Modi would be talking about Manipur in their party meeting, but all they can think of are cheap retorts."
"It is also laughable that these are the same people who branded their failed schemes as Digital India, Start-Up India, Stand-Up India, but are now making these appalling statements to grab headlines. INDIA has clearly rattled the Prime Minister," the Rajya Sabha MP added.
The Opposition parties under Indian National Developmental Inclusive Alliance or INDIA have been demanding a detailed discussion on Manipur in Parliament and also a statement by the Prime Minister inside the House on the Manipur situation.
According to sources, the Opposition parties are also set to move a no-confidence motion in the Lok Sabha against the Modi government at the Centre over the Manipur issue.