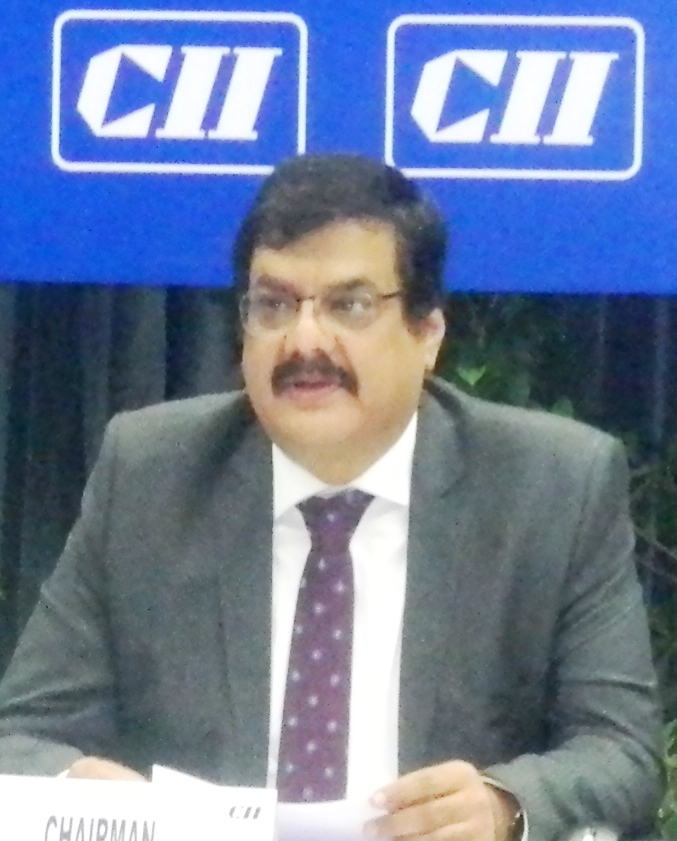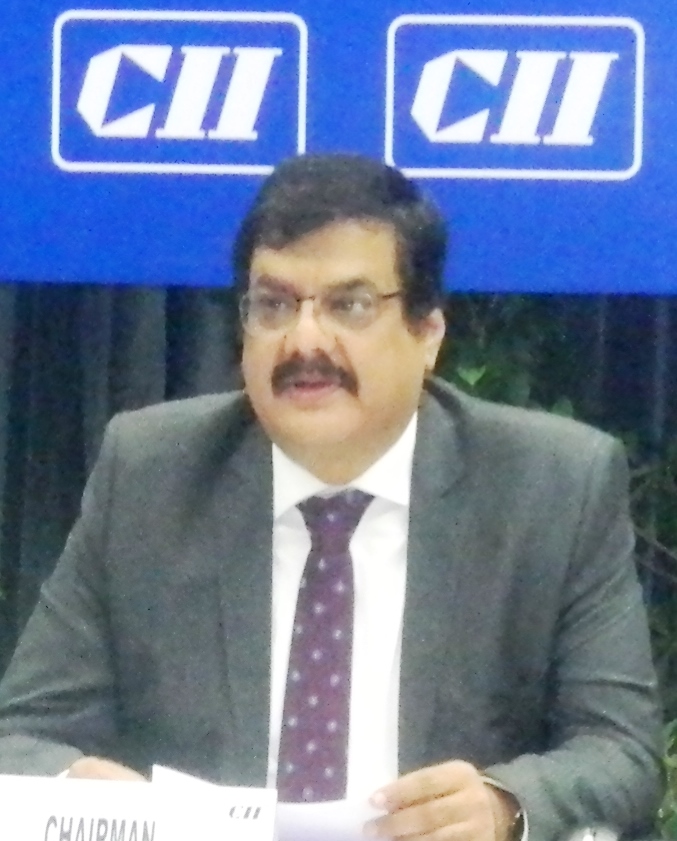 NewZNew (Chandigarh) : Confederation of Indian Industry (CII) has welcomed and hailed the crucial steps taken by Mr Vijay Kumar Dev, Adviser to the Administrator, UT Chandigarh of visiting the industrial areas and meeting the industry associations at one platform to resolve the long pending demands of the industry in Chandigarh here today. CII also appreciated the efforts of the department of Industries for brining all stakeholders together to address the long pending issues of local industry.
Welcoming the move of the UT Adviser, CII Chandigarh Chairman, Mr Darpan Kapoor mentioned that "CII really appreciates Adviser's initiatives of visiting the Industrial Areas to find out the infrastructure bottlenecks and scope of improvement prevalent there, as also meeting all industry associations at one platform here on Thursday. CII is fully committed to provide all support to the Administration on various aspects like quality, use of technology, productivity, skill development etc.
Stressing on the need to improve ease of doing business in Chandigarh, Mr Kapoor suggested that "Industry in Chandigarh needs a fillip through policy interventions and development of city as a vibrant Centre of economic activity to offer a good quality of life to its residents. There is no policy document that guides the industrial development in Chandigarh. We have IT Policy, ITES Policy and Bio Technology Policy but not an Industrial Policy. CII has been suggesting to the Chandigarh Administration to revise the existing Draft Industrial Policy and notify it. Formulation of an Industrial Policy will help the local industry gain access to much-needed funds for technology upgradation and modernization from agencies like SIDBI."
"There are number of returns that a company needs to file with the Chandigarh Administration, some of those could be avoided and some could be made online. The Chandigarh Administration has set up a single window system to resolve the issues of the industries in Chandigarh, which takes longer time to resolve the issues. An online single window system would be more effective and convenient for the industry. The website for Industries Department should be updated regularly and more information for the use of business and industry should be available on it", added the CII Chandigarh Chairman.
"Physical connectivity assumes a great role in fostering ease of doing business. Hence, Chandigarh Administration, should take steps to improve travel convenience through air & rail connectivity with various major business centres like Bengaluru, Hyderabad, Kolkata, Chennai, Lucknow, Jaipur", he said.
Accentuating on the need for implementing various provisions of the MSMED Act in Chandigarh, Mr Kapoor mentioned that while Micro & Small Facilitation Council is in place, the Chandigarh Administration should implement the Price & Purchase Preference Policy in Chandigarh. Under the policy, Government provides marketing avenues for small-scale units viz reservation of certain products for exclusive purchase from the SSI sector and price preference up to 15% in case of selected items, which are produced in both large scale as well as small-scale units. Under the single point registration scheme of NSIC, SSIs can also avail free of costs tender sets, exemption from earnest money and security deposit. However, in Chandigarh entrepreneurs are not able to take advantage of this scheme in the absence of Policy not been notified.
Supporting the need based changes in the industrial areas, Mr Kapoor mentioned that "In the industrial plots, there is a need to cover the open spaces with corrugated sheets to prevent the raw material from bad weather, theft and rains. Hence, a mechanism should be worked out to allow these changes in the industrial plots and not consider them as violations".
He mentioned, "Considering that 78% of Chandigarh's GDP comes from the services sector, it is pertinent that the definition of "industry" should be broad-based to include not just the traditional manufacturing sector, but new economy sectors such as IT, Biotech, Telecom, Retailing, Healthcare and Entertainment etc. Existing industries located in Phases I & II of the Chandigarh Industrial Area should be encouraged to upgrade their technology and become globally competitive. They should also be permitted to change their line of activity to high tech and new economy areas such as IT, electronics manufacturing and assembling, biotech, retailing etc. in a transparent and hassle free manner, subject to architectural and town planning norms and controls. This will enable the Administration to save scarce land for meeting the future housing needs of the City".
"Taking a clue from the winds of change that are sweeping the entire globe, the Administration should adopt the Clusters Based Approach. Administration & CII can sensitize and encourage the SMEs with the issues like use of advanced technologies, importance of quality & productivity, virtues of 'collectivism' etc. These efforts will be directed towards curing and subsequently eradicating industrial sickness in Chandigarh", added Mr Kapoor.