NewZNew (Chandigarh) : Conference on 'Digital Pathways in Agriculture, Integrating Advanced Technologies in Indian Agriculture 'organised by Confederation of Indian Industry(CII) kicked off on a promising note at Hotel Taj here on Saturday. Participants from various fieldsstressed on the need for augmentation of digital technology, research andacademics while keepingin view of thegrowing needs of farmers in the age of technological advancement.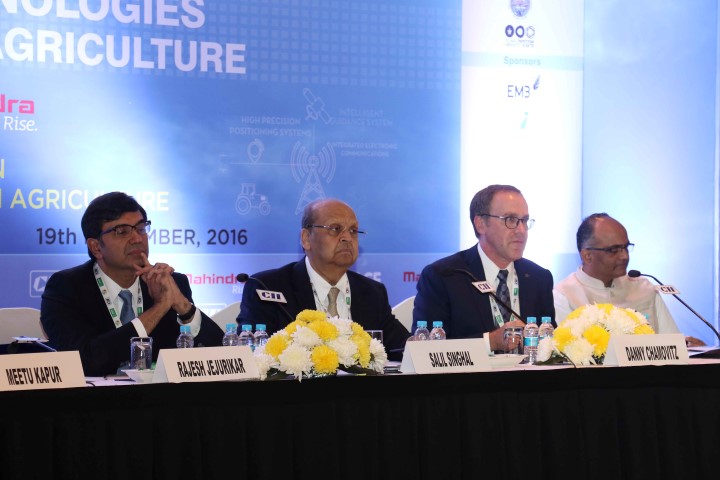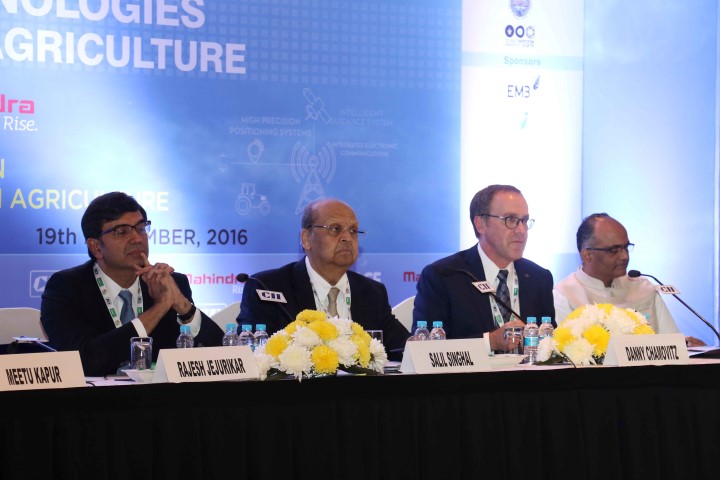 Addressing participants, Salil Singhal, Co-Chair, CII National Council onAgriculture Chairman and Managing Director PI Industries, India, said the aim behind holding the conference is welfare of the farmers. He also said instead of aiming at merely increasing the productivity of the farmers,initiatives need tobe taken toincrease the income of farmers. "There is an acute shortage of labour in agriculture sector in the rural areas as several youngsters and others prefer to migrate towards urban areas.We need to double the productivity as well as income of farmers and digital technology is going to be next game changer in this field.
Highlighting the importance of digital technology in agri farming, he cited examples of USA and Israel where farmers with the use of precision farming have been able to be sure of their livelihood.He also suggested that toensure that maximum number of farmers avail the benefits of digital technology, more emphasiscould be given on the usage of graphics and images as was being done inJapan. "Even thosefarmers who cannot read would be able to take the benefit," he said.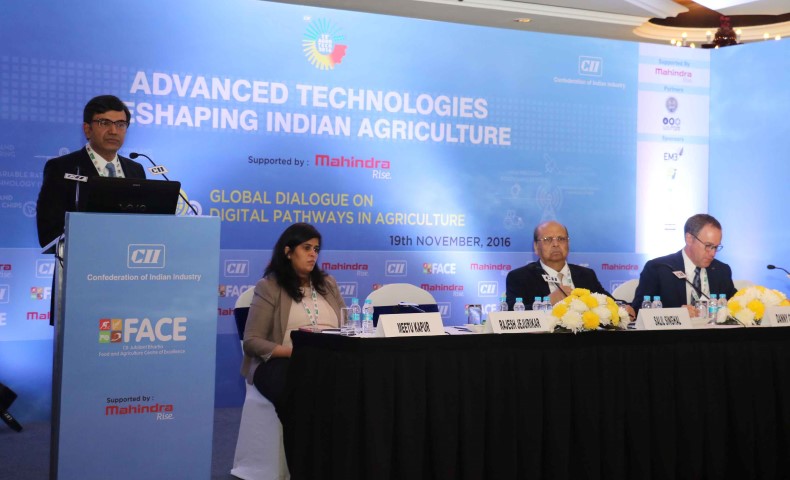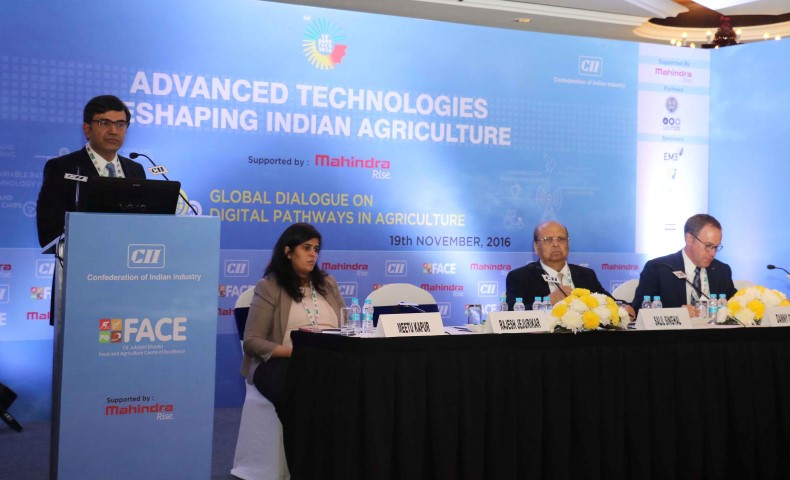 Rajesh Jejurikar President and Chief Executive-Farm Equipment & Two Wheelers, Mahindra & Mahindra, India, said,"Technology has to developed keeping in view the needs of the consumers. There was uncertainty about the income and the sense of no dignity, which is forcing farmers and others in their families to look for other means of earning,which they feel would give them a dignified existence,"hesaid.Stressing on the need for more productivity, he observed that in the next three decades precision farming is going to play a key role in increasing farm productivity.Mentioning how technology was being developed keeping in view the needs of farmers he pointed out that the farmers now can choose the tractors depending on the requirement of the areas in their fields.
Dr Danny Chamovitz, Dean, George S. Wise Faculty of Life Sciences Director, Manna Center for Plant Biosciences Tel Aviv University, Israel, alsodelved over the Role of Industry-Academia Partnership mentioned that the collaborative efforts were required in these fields to meet the common objectives.
In her inaugural address, Meetu Kapur, Executive Director (CII), said therewas a widescope for advancedtechnologyin the fast expanding field of agriculture.The government is taking a variety of initiatives in this direction.She also informed that the CII had a dedicated wing for food and agriculture and is working with over 30,000 farmers besides 20,000 professionals in its bid to improve the productivity of farmers.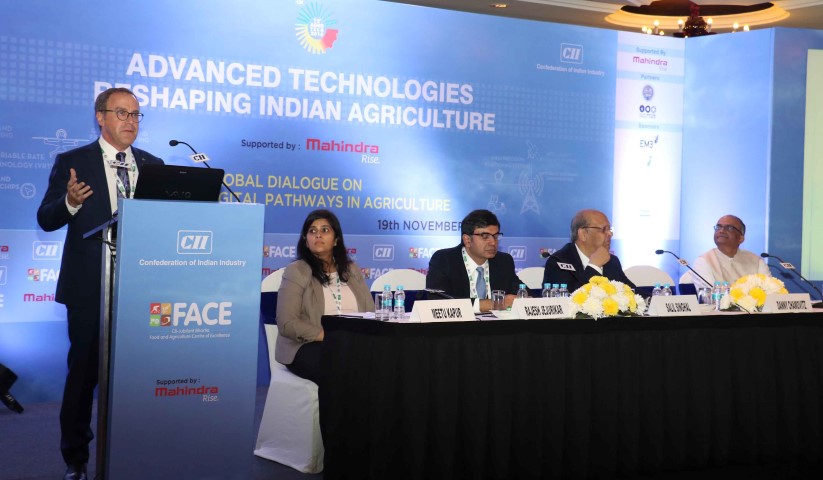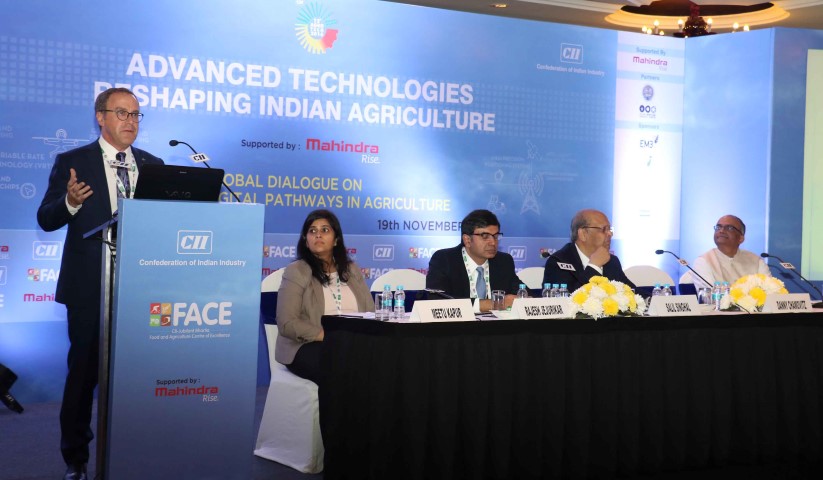 Later Sanjiv Rai Founder, Chairperson & Chief Solver of multiple startups under Billion Innovators, chairperson at ARE Technologies who joined through Skype also elaborated on the prospects of Artificial Intelligence (AI) in Agriculture. Sanjay Kadaveru Founder & President India, Action For India mentioned that his organisation was planning to set up pan India network of innovation in next four years so as to give a platform for connecting. The objective he saidwas to ensure that the innovations reach the end users and help in improving the conditions.