CII Northern Region organised the sixth edition of Regional MSME Conclave in Chandigarh today. The Conclave aimed to create awareness amongst the MSMEs about the various means facilitating affordable credit and expanding their market base. It also emphasised on the essence of smart manufacturing for the growth of MSMEs.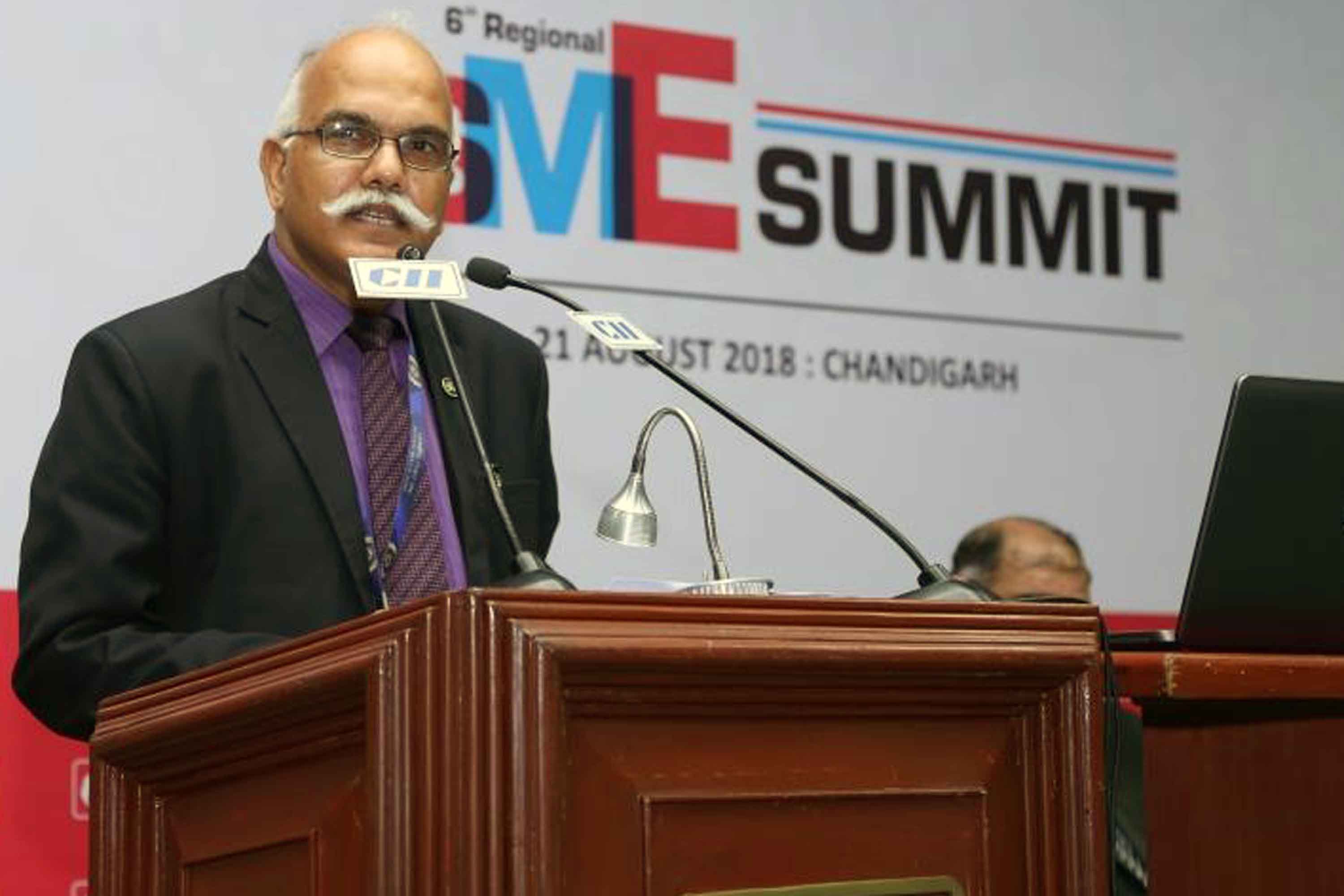 A special session on vendor development was organised as part of the summit wherein Tata Motors and Bharat Heavy Electricals Limited (BHEL) gave presentations on their vendor registration processes and bidding requirements. They invited MSMEs to explore opportunities and associate with them as vendors.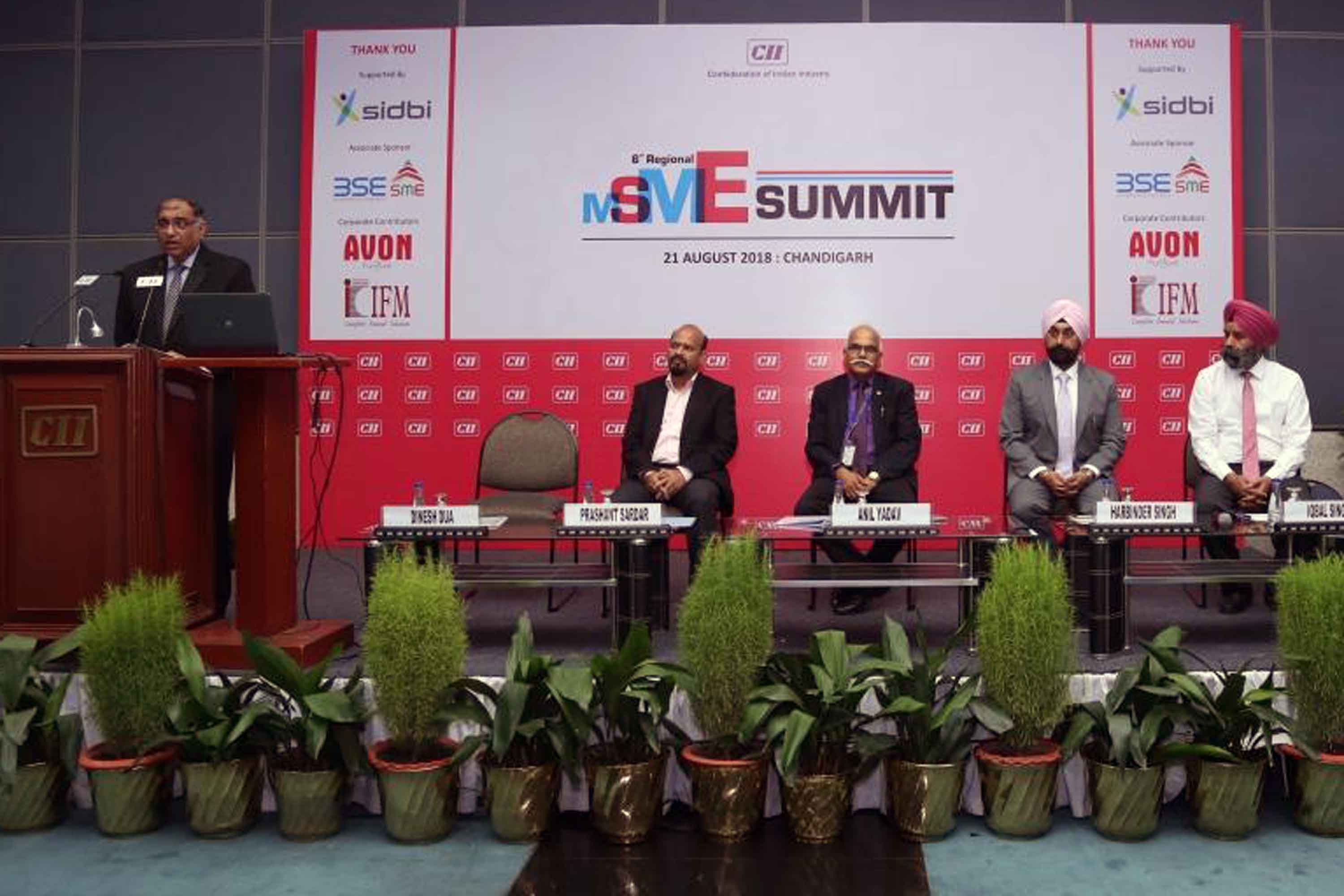 Mr Anil Yadav, General Manager – FIDD, Reserve Bank of India informed about RBI's High-Level Empowered Committee on MSMEs, which deals with the challenges faced by these enterprises and is involved in grievance redressal to the extent possible. He also shared that Town Hall meetings on MSME are convened with the purpose of helping MSMEs through a number of interventions.
Mr Yadav pointed out that 96.7 per cent of MSMEs falling in the informal sector leads to absence of credit appraisal which consequently results in prevention of timely and adequate financing. He suggested that CII should apprise the MSMEs about bank requirements and importance of ratings for easy accessibility to credit.
While making a presentation, Mr Prashant Sardar, DGM, SIDBI shared the activities undertaken by the institution for promotion, development and financing of SMEs. He informed the delegates present about CriSidEx, CRISIL-SIDBI MSE Sentiment Index, which is a continuous sentiment survey to track the micro and small enterprises. He also mentioned about MSME Pulse, a quarterly comprehensive report, which attempts to provide the banks and NBFCs with insights for making information-oriented business decisions.
Mr Harbinder Singh Sokhi of BSE-SME Exchange shared that the institution appoints merchant bankers registered with SEBI for handholding the MSMEs. These merchant bankers, besides helping with documentation, will be with these enterprises for three years. They will provide a platform to MSMEs to promote themselves, sustain and grow their business.
Mr Iqbal Singh, Managing Director, Innovative Financial Management urged the MSMEs to look at equity as an asset class for acquisition plans or value addition to their business. Not only it will lead to transparency, scalability and credibility, this will reduce servicing cost of loans as well, he emphasised.
Earlier, while delivering the welcome remarks, Dr Dinesh Dua, Chief Executive Officer & Whole Time Director, Nectar Lifesciences Ltd mentioned about the bottlenecks which deter the growth of MSMEs. He remarked that their economic viability is threatened by lack of access to financial aids. Dr Dua informed the delegates that CII has created an online Finance Facilitation Centre to facilitate credit availability to the SMEs. CII, through its Centres of Excellence, has been propagating cluster approach to enhance the competitiveness and linkages with the large industry for MSMEs, he shared.