City All Set to Host Interprint Expo India 2018 : India's first-of-its-kind exhibition on packaging, printing and allied machinery, Interprint Expo India is all set to take place at Exhibition Ground, Sector-34, Chandigarh from 14th December – 17th December.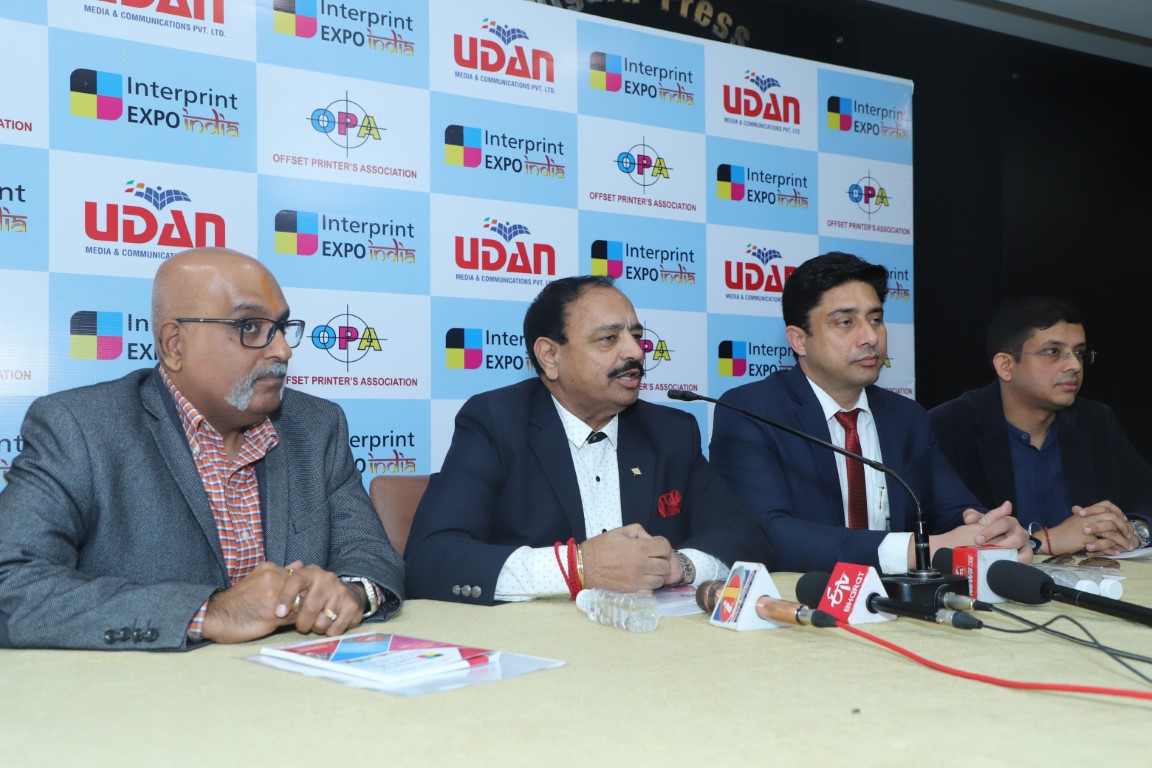 Organised by Offset Printer's Association (OPA) and Udan Media and Communications Pvt. Ltd, the exhibition will showcase the latest developments in Printing & Packaging; spurring both the industries to reach new heights.
Praveen Aggarwal, President, OPA, informed that the objective of the expo is to reflect the market's evolutionary path driven by new needs, competition, technology, and other developments. The exhibition will have a special focus on the integration processes of printing, packaging, labeling and its supply chain, as it will eventually pave the way for the industries to claim market leadership and aid India in carving a niche in the printing and packaging industry.
Prof. Kamal Chopra, Chief Secretary, OPA said, "Such events create interest and awareness about developments in the printing industry. Interprint Expo-2018 will showcase the latest developments in Printing and Packaging and visitors will have an opportunity to see state of art, cost effective equipment of international standard. The exhibition will cover all segments i.e. pre-press, post press, and packaging equipments."
Addressing media persons, Mr. G.S. Dhillon, Director of Udan Media and Communications Pvt. Ltd, Organiser of this event stated, "This premier exhibition will present myriad opportunities for the different industries to evaluate its investment decisions in printing and packaging. It is indeed going to be the one-stop destination for providing printing, packaging & labeling buyers with an integrated access to the whole printing and packaging industry chain, therefore effectively link printing, packaging producers, end users, equipment manufacturers, and material suppliers together."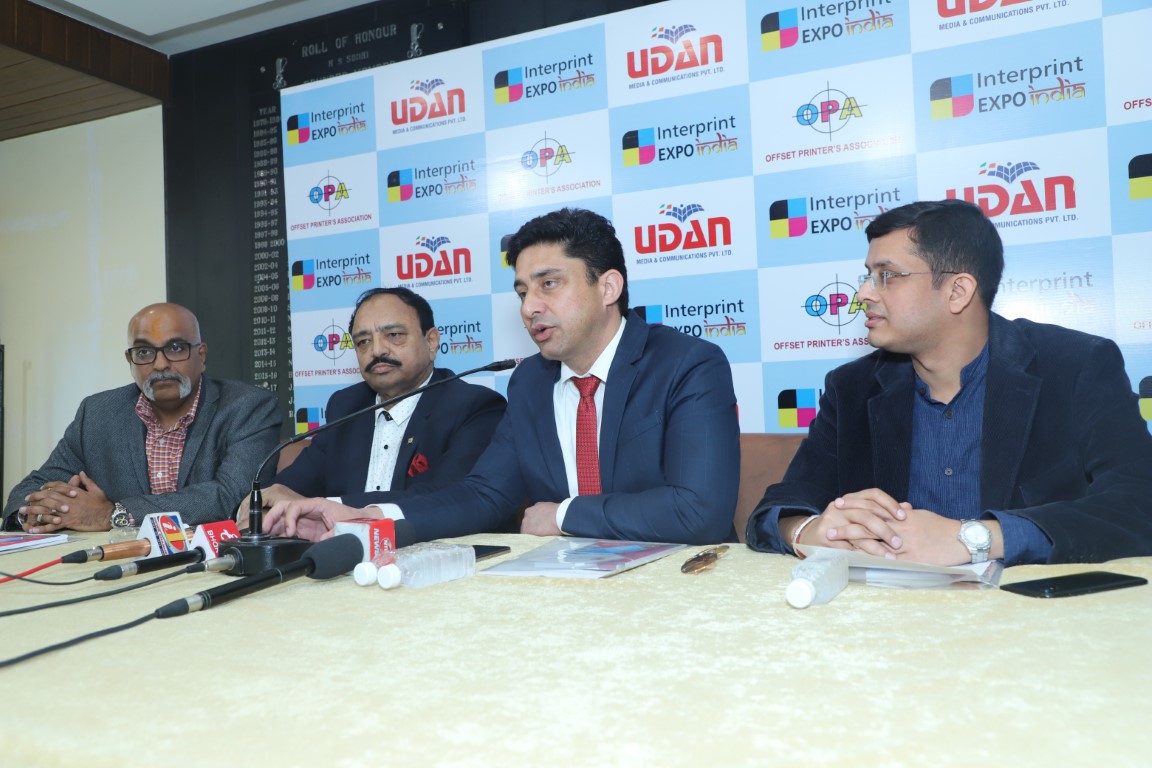 Interprint Expo – 2018 aims to bring all the constituents of the industry under one roof and to create a neutral platform for the players of the industry and consumers to share information & knowledge to understand the market dynamics and surpass the roadblocks. The exhibition will witness participants from across the globe.
It is being supported by All India Federation of Master Printers, IPAMA, NPES USA, PEIAC China, The Printing Technology Association of China, China Academy of Printing Technology, Micro Small and Medium Enterprises (MSME), and National Small-Scale Industries (NSIC).