NewZNew (S A S Nagar) : City based Internationally acclaimed Artistes – husband wife duo — Varun & Barsha, who have represented India as dance instructors at various International platforms across Asia & the Middle East, have now established their first dance training centre in tricity: 'The Dance Studio'.  The couple whose expertise in imparting training in 'Salsa & Bollywood' dance forms, is well known in Dance circles abroad, held a formal media preview of the studio, which has been established in the business  centre just near the entry gate of Sunny Enclave , Sec 125, Greater Mohali.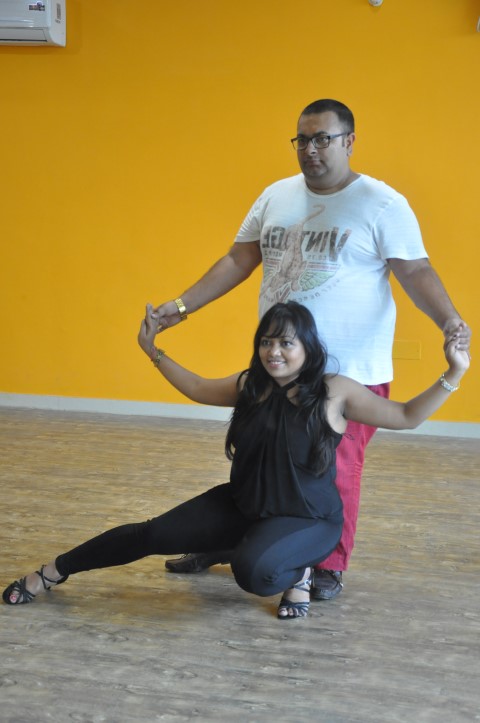 "We chose Mohali as there are hardly any studios operational here, which offer holistic dance training. There was a need for a studio like ours here as Chandigarh already has dance training centres. The other advantage, that dance enthusiasts training with us will get; is that they will benefit from our exposure abroad. We have conducted training in dance festival events in countries like Hong Kong, Singapore, Bangladesh & Dubai." Said Varun.
Barsha who has expertise in 18 state dances will spearhead the training at 'The Dance Studio'. She is also the only certified 'Belly Dance' instructor in tricity. "The Dance Studio will be offering training by experts in more than 30 dance forms. These include Belly Dance, Contemporary, Hip-Hop, Bollywood, Indian Classical & Folk Dancing.
Apart from these we are offering training in a bevy of couple dances too. Couple dance styles like Salsa, Bachata, Kizomba, Zouk, Cha cha, Rumba, Jive, Samba, Paso doble, Vienesse, Jive, Rock n Roll & the Standard Ballroom trio forms of Waltz, Quickstep  & Tango are our forte. So our studio will be a one-stop-shop for all of one's dance training needs." Said Barsha.
It was also announced at the press meet that Varun & Barsha will be making what will be India's first  be Teen Latin Dance Film in 2017, by the name of 'Desi Latino's.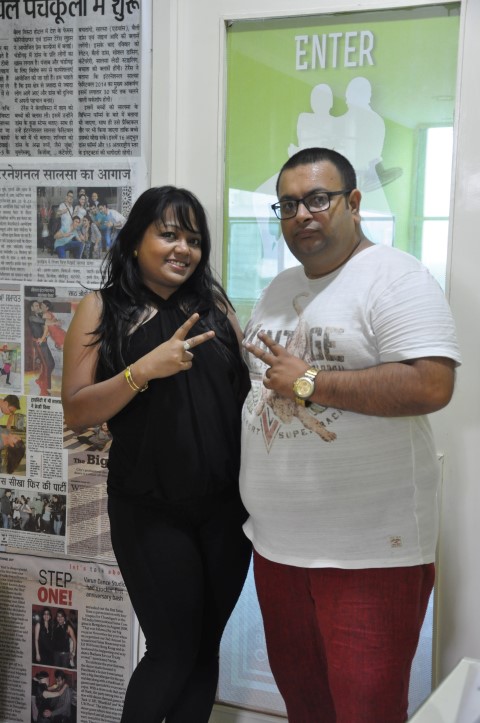 Club Salsa International(CSI) which is another vertical owned by Varun & Barsha  has successfully choreographed more than 700 stage shows & over 350 wedding choreographies across India. Adds Varun, "CSI organizes various International workshops, boot camps, festivals & events to create opportunities for dance enthusiasts to showcase their talent. Needless to say that our trainees at 'The Dance Studio' will get a ready-made platform through the events we organize."
It is noteworthy that Varun & Barsha have already been invited in the Artistes Line up in the North West Salsa Congress in UK from 5-7 May 2017. What's more, Club Salsa International in collaboration with 'The Dance Studio' is bringing International events — International Salsa Festival, Chandigarh (Season 4) shortly and Kids International Dance Summit (KIDS) in May-June of 2017.