City's first Dentofacial Aesthetic Academy and Cosmic and Smiles Clinic opens in Mohali: Mohali's first of its kind Dentofacial Aesthetic Academy and Cosmic & Smiles Clinic were inaugurated in the market at Phase II, Mohali.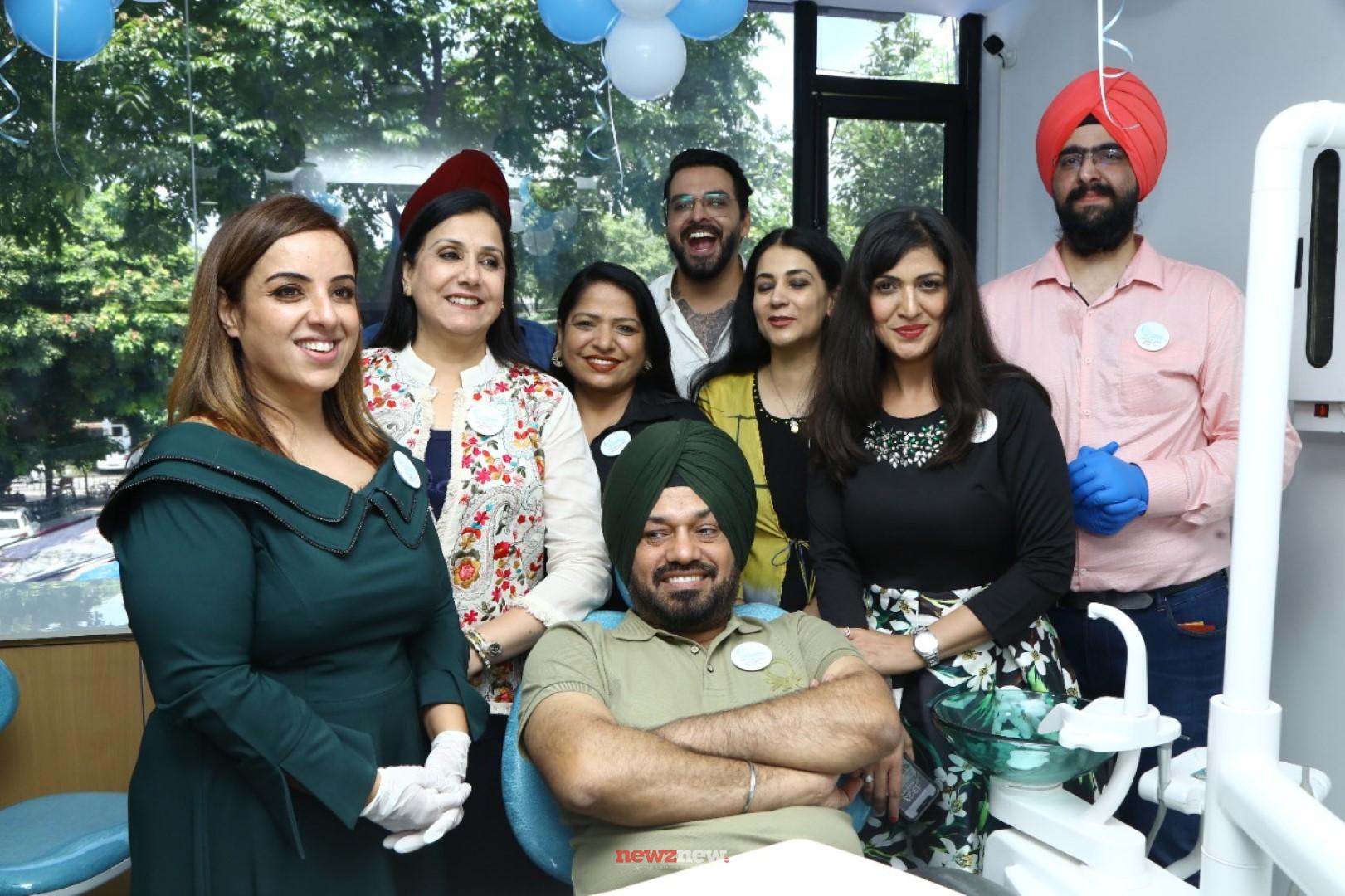 It was inaugurated by renowned comedian Gurpreet Ghuggi and Punjabi cinema actress Jonita Doda in the presence of directors Dr Harleen Oberoi and Dr Gursharan. Ghuggi and Doda said these efforts of young entrepreneurs will not only enhance the beauty of the people of the city, but will also provide new dimensions to the glamour world.
Dr. Harleen Dentofacial Aesthetic Academy is certified by the Central Government and International Accreditation Forum.
Spread over 2200 sq ft, the facility will be staffed by four medical teams comprising of Orthodontist, Cosmetic Surgeon, Trichologist and Nutrition Specialist with Dr. Harleen Oberoi as Academy Trainer. Having graduated as an Oral Surgeon and Facial Esthetician from the US and Greece and having 18 years of experience in the relevant field, Harleen said that this specialty has wide career prospects. There was a need for such an academy in this field in which trainees could make a successful career by taking initiation into the details of this field.
On the other hand, Cosmic & Smiles is also a complete head-to-toe mediesthetic clinic that offers solutions for smile and face design as well as skin treatments, hair transplants, laser and anti aging treatments and weight loss diet plans.
Dr. Harleen Oberoi and Dr. Gursharandeep Singh, both are skilled dental surgeons with a specialty in cosmetic dentistry. They believe that the smile on the face is the first impression of a person, which greatly depends not only on the dental but also by your cosmetic get up. People not only need to keep their body healthy but balance their face and smile which enhance their personality .