'Clean Air in Punjab Should top Political Manifestos in Forthcoming Elections': In a first of its kind move, experts and civil society members from Punjab discussed and developed a detailed set of recommendations to improve air quality across the State in a town hall meeting held at Chandigarh Press Club.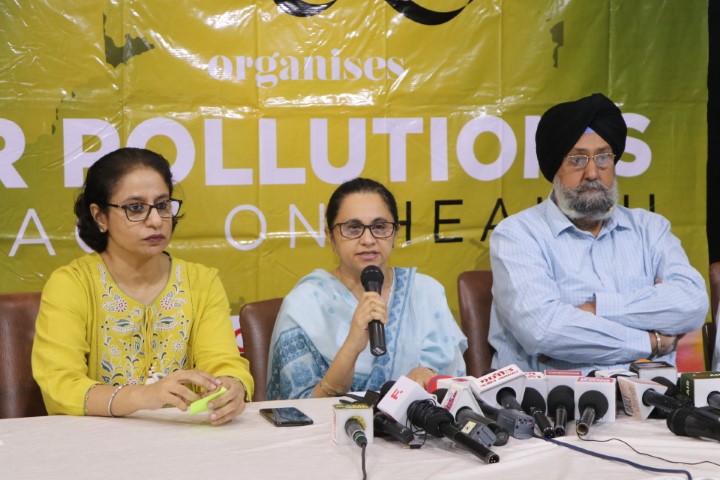 These recommendations will now be included in the people's manifesto to tackle air pollution and will be soon submitted to all political parties. 
Organised by EcoSikh and Clean Air Punjab- a citizen's collective working on the issue of air pollution, over fifty prominent citizens across the state attended the town hall. 
Citizens' demands focused on their right to clean air and the ability to breathe, highlighting the fact that Punjab is home to some of India's most polluted cities, including Mandi Gobindgarh, Amritsar, Jalandhar, Ludhiana, Khanna, and Patiala.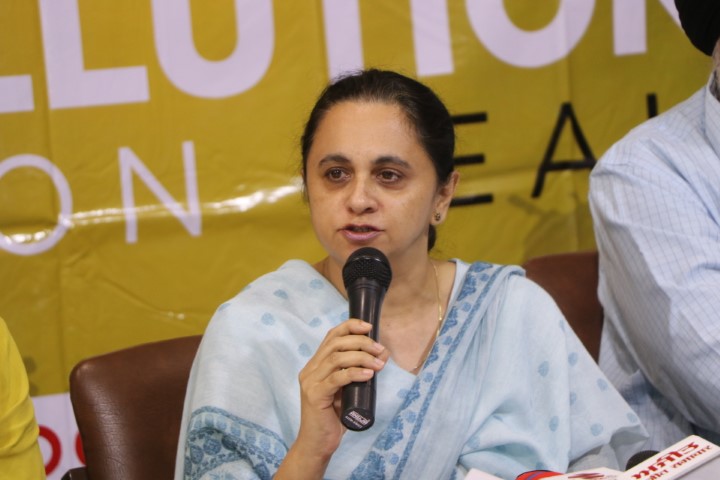 Speaking about how citizen groups have elevated the dialogue on air pollution and made it an election issue for the upcoming Punjab legislative elections, Supreet Kaur, President of EcoSikh Punjab at the meeting said, "The year- 2021 is the first time that air pollution has been highlighted in citizen campaigns across Punjab. The momentum built by citizen groups, health practitioners and experts has taken years to reach its current scale," she stated, adding that citizens of Punjab are up in arms seeing the toxic air not only impacting them but also their children. 
Kaur said that the people of Punjab will vote for their right to clean air this election and no matter who gets elected, they will hold their leaders responsible to lead and bring about the necessary changes to safeguard the health of people from air pollution.
One of the key recommendations, which was unanimously agreed upon by everyone in the Townhall was increasing the air quality monitoring network in the State. 
Punjab has a total of nine non-attainment/million-plus cities under the National Clean Air Action Plan (NCAP) and everyone in the deliberation agreed that each non-attainment city should have a minimum of five real-time air quality monitoring stations covering the diverse type of land uses, which included – residential, traffic, industrial, mixed-use/commercial Further, villages close to the non-attainment cities should have at least two real-time monitoring stations each
Speaking at the town hall, CS Grewal, an organic farmer, said, "We need to take a hard look at how we've reached a point where the very air we breathe can be the cause of our death. The policymakers in Punjab must take decisive action to address this major public health danger; lay out a comprehensive roadmap covering rural and urban sources of pollution and their solutions.''
Samita Kaur, a member of Warrior moms Punjab expressing her worries on the health impacts of air pollution shared that a recent pan-India study conducted by scientists in India found that areas with poor air quality and higher emissions of particulate matter (PM) 2.5 are more likely to have Covid-19 infections and related deaths. 
"Ensuring that we have clean air to breathe is a collective responsibility too. Individuals along with the local authorities should ensure proper waste management by adopting simple, economical and reasonable methods so that there is zero waste burning, which immediately and severely impacts our health," she said. 
"Air pollution is choking our generation, leading to a large number of deaths. As per reports, Punjab reported 41,090 deaths or approximately 19% of its total fatalities in 2019. While we witness political staging on the subject, little has been done to take substantive measures to reduce air pollution. Shutting down schools or installing smog towers are only half baked solutions," said Gurpreet Singh, a prominent Social Activist and also the President of Institute of Sikh Studies.
Singh further stated that these recommendations are very crucial keeping the public health in mind. "Irrespective of whoever forms the government they should take up the air pollution issue on priority. These recommendations can prove to be very beneficial to initiate a movement to take on air pollution," stated Singh.  
Air pollution is one of the biggest environmental challenges India is facing today, it's viewed as a prime contributor to several deaths, according to global reports. And Punjab has a reason to worry, it has nine non-attainment or million-plus cities under the National Clean Air Action Plan (NCAP). A non-attainment city is referred to as the one, which does not meet the prescribed air quality standards set by the Union Environment Ministry.
Citizens Recommendations during the Town Hall 
Every city in Punjab will adopt the best practices in solid waste management. Waste pickers will be equal stakeholders, waste management decentralised, and waste will be segregated and treated as wealth instead of being sent to landfills.
 All 9 non-attainment cities should have a minimum of 5 real-time stations covering the following type of land uses
 Residential, traffic, industrial, mixed-use/commercial and a background site about 200-300 m away from the city
Further, villages close to the non-attainment cities should have at least two real-time monitoring stations each.
Given the significant outside contribution in cities of Punjab, a state-level pollution control plan should be developed which the chief secy. of the state should oversee.
Emissions data of all red category industries in the state should be made public. 
The state should look at providing financial aid to paddy growing farmers who are looking at sowing crops other than paddy. An existing state government scheme called the Pani Bachao Paisa Kamao incentivizes judicious use of water by farmers. This scheme could be extended to include farmers who replace water-guzzling paddy with other Kharif crops. The Haryana government has a similar scheme in place called the "Mera Pani Meri Virasat" scheme.
Punjab is committed to a cleaner, greener and cheaper energy mix through an accelerated transition to renewable energy.
Clean, modern and convenient public transport services will make sure our cities offer the highest quality of life.