newznew (Amritsar) : While most celebrated Mothers' day with their biological mums, at Amritsar today gathered a group of young and old to commemorate the day with a special mother. The initiative was organized under the aegis of Dhab Wasti Ram Traders Association and was wholeheartedly supported by Bunge India, manufacturers of Dalda Refined Oils and Dalda Vanaspati Ghee.
Since nature also plays a vital role in life-giving and nurturing, therefore embodying the form of a mother, a group of 50-odd members collected 30 odd carts of wet and dry waste in the streets of Dhab Vasti Ram area in an initiative to keep Mother Earth as pristine as possible.
"Our Earth in Indian culture is considered to be mother; isn't it our responsibility then, to look after our mothers?" said Prashant Mohan, Head Marketing, Bunge India P Ltd.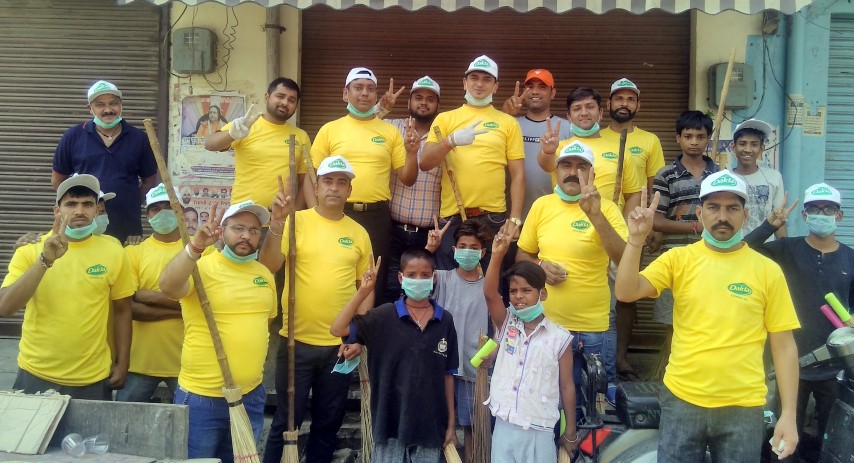 The cleanliness drive under the banner, 'Swacch Bharat Abhiyaan' began at 8:00am, as enthusiastic group members hand-picked waste, bottles, plastic, pieces of broken glass etc to clear the area. The group included sales team members across Punjab of Bunge India, representatives Ankush Arora from M/s Jagdish Trading & Kanwar Dhingra from M.S Agro Foods, Distributors for Bunge India & members of Dhab Wasti Ram Traders Association.
When asked why the of Dhab Vasti Ram area was chosen as the site, Devinder Sharma, Sales Manager, said, "Grain Markets, Anaj Mandi's & Sabzi Mandi's often are found to be the places with lot of neglect & at times residents hesitate in visiting such places because of garbage, dust and poor upkeep. We did a similar exercise in Dhab Wasti Ram area only last year to inculcate a habit of cleanliness amongst the shopkeepers & this time we are here to reinforce the Nation's Call of Swacch Bharat as part of our CSR program. He also informed that Grain Market areas already been covered under the initiative include Chandigarh, Ludhiana, Jalandhar, Yamunanagar, Panipat, Ambala City & Ambala Cantt. He said that in future too Bunge India will continue to associate with various market associations in other cities to do similar activities.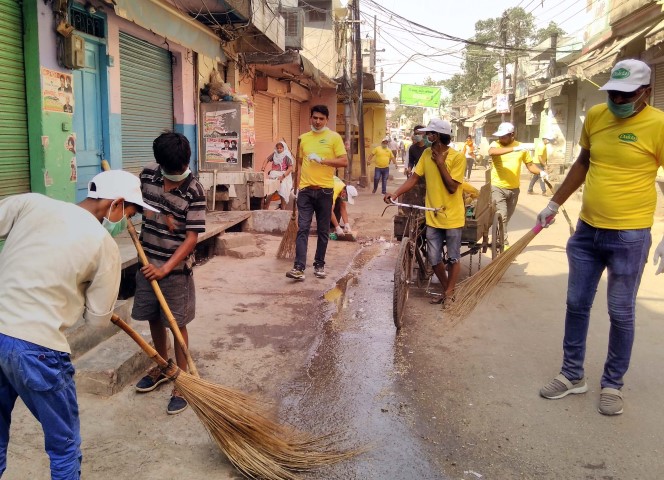 Besides this drive, the group also organized a Panel Discussion on Environment and Swachhata March / Rally and a plethora of co-curricular activities were organized to raise awareness about waste management and encourage others to create a more sustainable and healthy living space.