newznew (Panchkula) : The St. Soldier's Open Tennis Tournament concluded in Panchkula today. The two-day trournament was organized by The Life Tennis Academy. The winners were Daksh (under 10), Bharat (under 12) and Paras (under 14).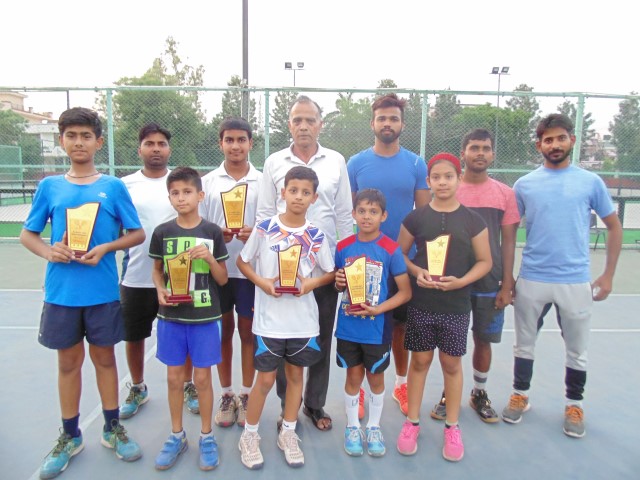 Chief guest of the concluding function, Mr Mir Singh, Volley Ball coach, Sports Department, Panchkula, distributed the prizes to the winners. The final matches were played at the sports ground of St. Soldier's School, Sector 16,  Panchkula.
The score of today's matches were as follows:
In the under-10 semi final matches, Daksh beats Maulik (5-0) and Maaliha beats Priyanshu (5-1). In the final match, Daksh beats Maaliha (6-5).
In the under-12 semin final matches, Varyam beats Rakshit (5-3) and Bharat beats Jashn (5-1). In the final match, Bharat beats Varyam (6-0).
In the under-14 semi final matches, Paras beats Mayank (5-1) and Jashn Gupta beats Minni (5-3). In the final, Paras beats Jashn Gupta (6-0).