newznew (Chandigarh) : Finding a suitable accommodation in a fast paced city like Delhi is a big thing. You need to know the proper location, distance from your work place, locality, facilities, food provisions and etc. to fit your budget that can also allow you to commute to work in a short while.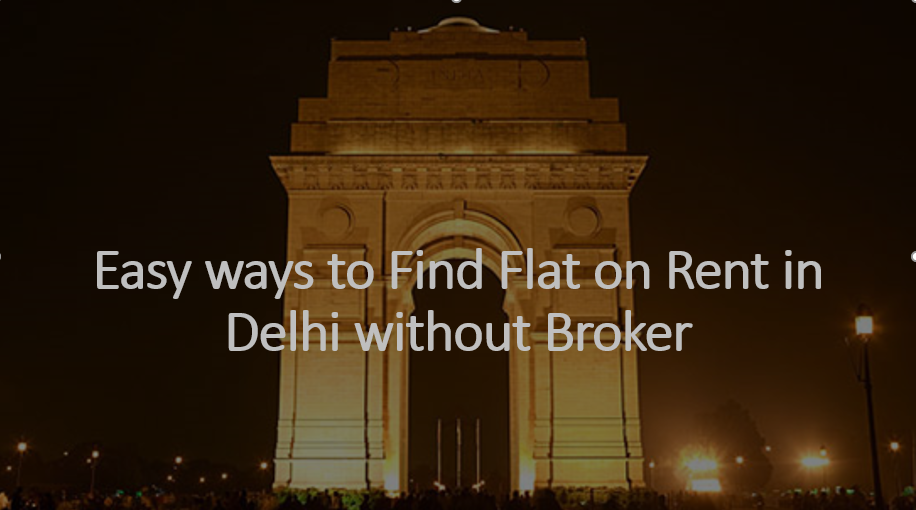 While brokers are a first thing that come to while looking for 2 BHK flat on rent in Delhi you can actually find a good have n without having to shell out money to brokers, here's how-
Social Media- We live in a world where social media is everywhere. You can put up a Facebook status on your wall or on one of the pages about renting flats and apartments, stating that you're looking for a flat, adding your specific requirements. You will definitely get good responses and can filter those accordingly.

OLX and Quikr- While renting and selling is one thing that sites and apps like Quicker and OLX swear by, you can also look for flat on rent in Delhi without broker by approaching those who are willing to rent. All you have to do is login, register and start finding. One advice, when finalizing a flat online, make sure you go and see the place in person before arriving with your bag and baggage.
NestAway- Sites like Nestaway help tenants look for a suitable home according to their needs. They actually provide fully furnished 1BHK & 2BHK flat on rent in Delhi without Brokerage with Fridge, TV, WIFI, SOFA, Bed etc. where one only has to move in and arrange for his food. You can register on NestAway and rest assured that you'll not be disappointed. Besides, you'll only have to pay a security deposit of two-months in advance.
Friends and relatives- While one can look and look all they want, when a family ,embers suggest certain location or puts you in touch with one of his/her friends who has a spare flat or who is looking for a tenant, that provides you all the assurance in the world that you're going to be in a nice place.
To-let signs- When you're looking for a flat like your life depends upon it keep your eyes open and look for the red 'to-let' signs and dial that phone number ASAP. This old fashioned way is still considered as one of the most effective ways to find a 2 BHK flat on rent in Delhi without broker as you can directly approach the land-lords without beating around the bush.