newznew (Gurbir Singh, New Zealand) : A 16-member delegation of legislators from the Maharashtra Legislative Assembly and Legislative Council, Mumbai are on a 4-day visit to New Zealand.
The delegation, including two ministers, legislators and presiding officers of the Maharashtra legislature left India on 7th May for a 14-day study tour of Australia, New Zealand and Singapore.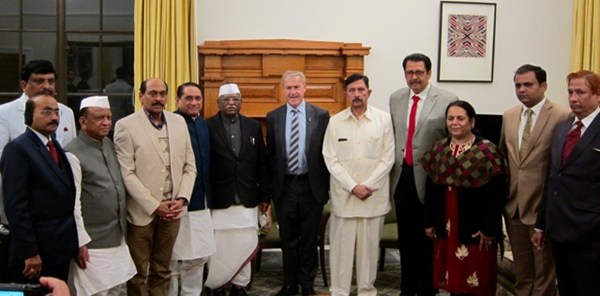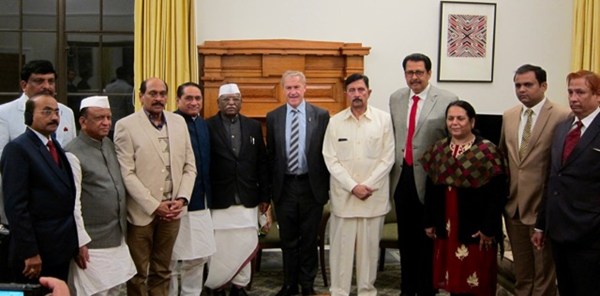 The delegation is expected to visit 8 to 10 regional parliaments including that of New South Wales in Sydney; South Australia in Adelaide, and in New Zealand.
During the visit to New Zealand, the delegation visited the New Zealand Parliament in Wellington last week and met with the Parliament Speaker, David Carter.
The delegation was led by the Speaker of the Legislative Assembly,  Haribahau Bagade and Chairman of the Legislative Council, Ramraje Naik-Nimbalkar. The group also included, Minister for Agriculture and Horticulture, Pandurang Fundkar.
They discussed a range of subjects, including agriculture, the economy, food security, and legislative affairs.
The legislators have also met with the Indian Parliamentary Friendship Group co-chairs, Parmjeet Parmar, MP and Kanwaljit Singh Bakshi, MP (both list MPs of the ruling National Party) and Deputy Chairperson, Mahesh Bindra, MP (who represents New Zealand First party as a list MP).
At a dinner hosted in honour of the visiting delegation in Auckland on May 13, Winston Peters, MP and Leader of the New Zealand First party, welcomed the delegation and traced the long history and ties of both countries.
 "Your visit to New Zealand is part of our growing relationship", he said, and "this delegation would be a voice for progress in future."
New Zealand hosts a number of state and national parliaments annually and it believes that dialogue between members of parliaments improves mutual understanding between countries.
The tour is organised by the Commonwealth Parliamentary Association (CPA).