US$ 75,000 in prize money
NewZNew (Chandigarh) : A high-level team of world-class tennis tournament organizers visited Chandigarh to inspect the facilities and arrangements for the Chandigarh Open ATP Challenger Tour 2016.
Fabricio Valdivieso from Ecuador, who would be the tournament director along with Tournament Manager Javier Sansierra, and Luis O'Cleiry of Spain, went around the tennis stadium facilities for the ATP Challenger.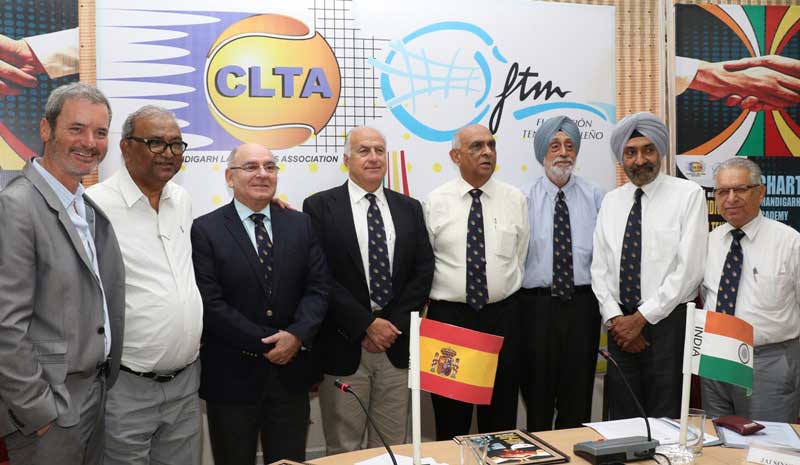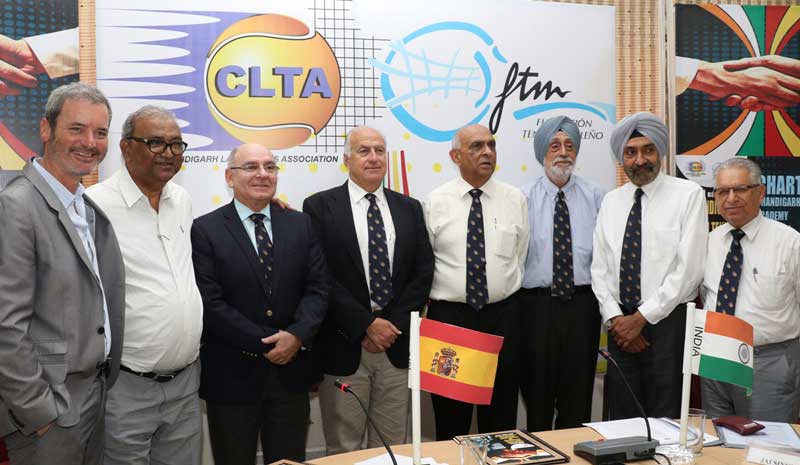 The CLTA shall be hosting the Chandigarh Open ATP Challenger 2016 in November which carries a prize money of US$ 50,000 plus hospitality, equal to $75,000, informed Fabricio.
He commended the world-class facilities and well-maintained tennis courts at CLTA and looked forward to healthy partnership for this international event.
To be telecast by national and international tv channels, the Chandigarh Open ATP Challenger would greatly enhance the tennis lovers interest in the city across the globe.
The ATP World Tour's global TV audience has soared in recent years and is projected to exceed 900 million viewers globally in 2015 (www.ATPWorldTour.com)
Matches will be made available to ATP Media's global broadcast right holders and will also be shown on its official live streaming service TennisTV.
The ATP is the governing body of the men's professional tennis circuits – the ATP World Tour, the ATP Challenger Tour and the ATP Champions Tour.
With 62 tournaments in 31 countries, the ATP World Tour showcases the finest male athletes competing in the world's most exciting venues.
From Australia to Europe and the Americas to Asia, the stars of the 2016 ATP World Tour will battle for prestigious titles and Emirates ATP Rankings points at ATP World Tour Masters 1000, 500 and 250 events, as well as Grand Slams (non ATP events).
At the end of the season only the world's top 8 qualified singles players and doubles teams will qualify to compete for the last title of the season at the Barclays ATP World Tour Finals.