Unique approach towards cancer treatment discussed at CME
newznew (Chandigarh) : In a CME conducted by IMA, Chandigarh in association with  Department of Medical & Radiation Oncology at Max Hospital Mohali, doctors spoke about how to  empower and equip individuals with the 'Awareness of connecting back to themselves' to live meaningfully while dealing with sickness.  Dr Sachin Gupta, Senior Consultant Medical Oncology spoke on 'The art of Healing' and Dr Sajal Kakkar, senior consultant Radiation Oncology, spoke on 'Recent advances in Radiation Oncology'. Present on the occasion were Dr Ajay K Aggarwal, President and Dr Paramjit Singh, Secretary of IMA Chandigarh.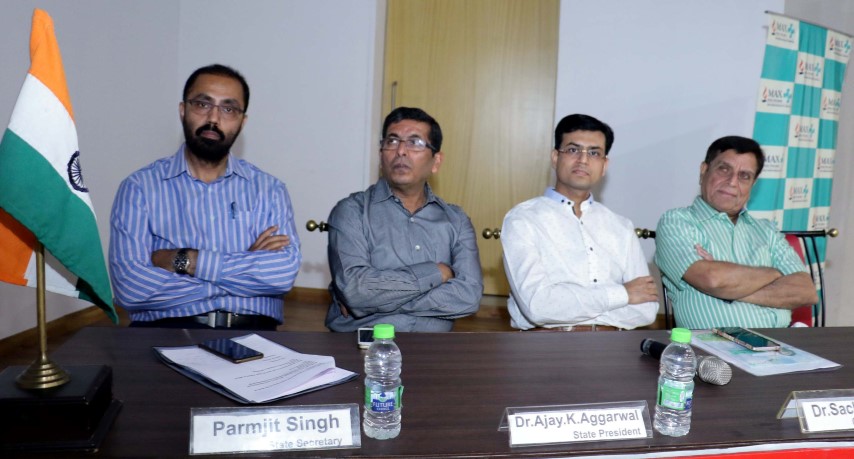 "We as Oncologists need to focus on interactions between the mind and the body—how beliefs, attitudes, lifestyle choices, spiritual and psychological perspectives can dramatically impact the patient's health, the course of hisrecovery and overall well-being. ' said Dr Gupta who spearheads the program at the local centre. Realizing the need to have a Support Program in place,  a team of Therapists from the Cancer Unit of Max Hospital came together to create a 'Healing Support Program' that has a Soul-Mind-Body approach for addressing patients concerns.
 "We bring together the experts of the BODY (the doctors), the experts of the MIND (Mind Therapists) and experts of the SOUL  (Metaphysical Therapists). The idea is to harness the limitless potential of the mind, help patients learn coping strategies to change negative beliefs into healing thoughts and manage stress by meditation, self empowerment, eating healthy and exercise.  We help them manage and overcome anxiety and depression, understand how to deal with anticipatory nausea and vomiting, conceptualize a Healthy Diet that can strengthen the immune System.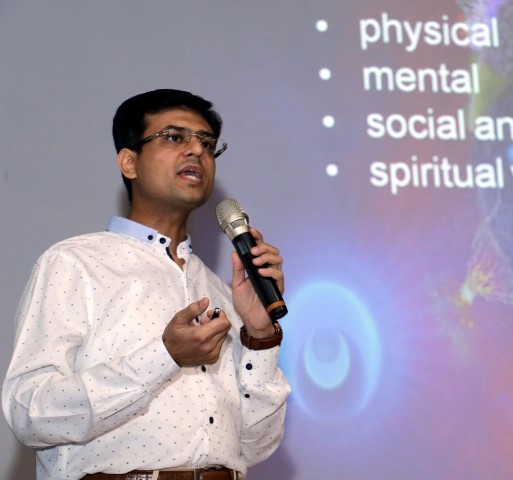 "We have seen a significant improvement in the overall well being and health of patients, these workshops are beneficial not only for cancer patients but also for hospital staff and doctors who are constantly engaged in dealing with cancer patients. "The workshop focuses on treating both the mind and the soul. We treat the body with chemotherapy, surgery and radiation, but are also trying to combine modern medicine and holistic healing approach." added Dr Gupta.
The CME focussed on interactions between the Soul – mind and the body—how beliefs, attitudes, lifestyle choices, spiritual and psychological perspectives can dramatically improve patients' health, the course of their disease, and our overall well-being.