Around 100 doctors from tricity attended a CME on leadership in health Care at IMA Panchkula on Saturday night. The CME was organised by IMA, Panchkula in association with Ivy Hospital.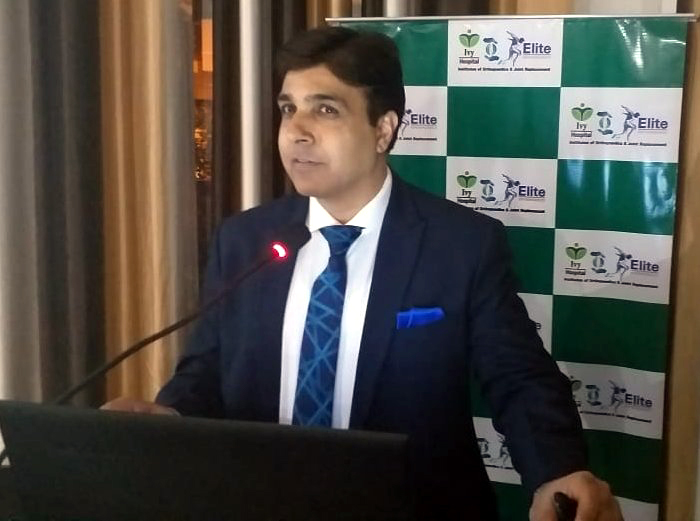 In CME, Dr Manuj Wadhwa, chairman & executive director- Ivy Elite Institutes of Orthopaedics & Joint Replacement gave an excellent oration on his mantras for anyone aspiring to be leader or entrepreneur in healthcare industry. He crystallized his experience of more than 15- yr very effectively into 10 points, which can be very useful for young budding doctors.
He also talked about a breakthrough in latest concepts in knee and hip replacement surgery has come up with first time ever launch of Fast in Fast Out (FIFO) technique. This new technique combines benefits of minimally invasive surgery, patient specific high performance implants with higher flexibility, modified pain control concepts and minimal bleeding even to suit our geriatric population. With this revolutionary technique, patients can walk 3-hr after surgery which has become almost painless now.
The modified concept launched in country by Dr Manuj has minimal blood loss with a combination of advanced muscle sparing surgical exposure, specialized mix of latest techniques like digital surgery and better patient-specific implants.
The advantages of FIFO includes ; walking 3 hours after surgery, painless joint replacement, minimal blood loss, fast track surgeries, stitch-less surgery, shorter hospital stay, cutting edge technology, advanced surgery technique and surgery that can last a lifetime