(NewZNew) Mumbai, 17th February, 2016 – Coca-Cola India, one of the country's leading beverage Company, today announced the pilot launch of its new innovation – Fanta Green Mango.  "Juice with Fizz" category – at the ongoing Make in India Summit at Mumbai.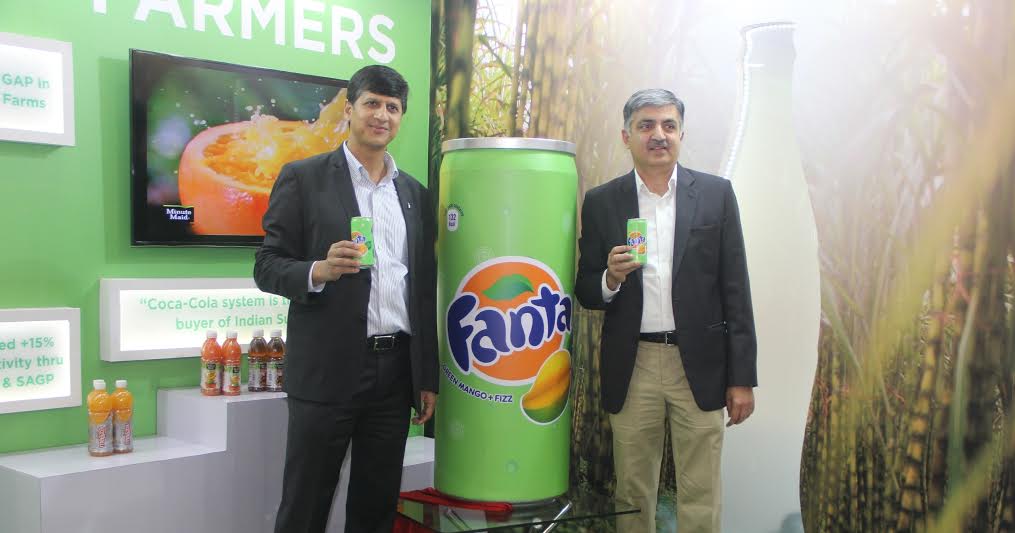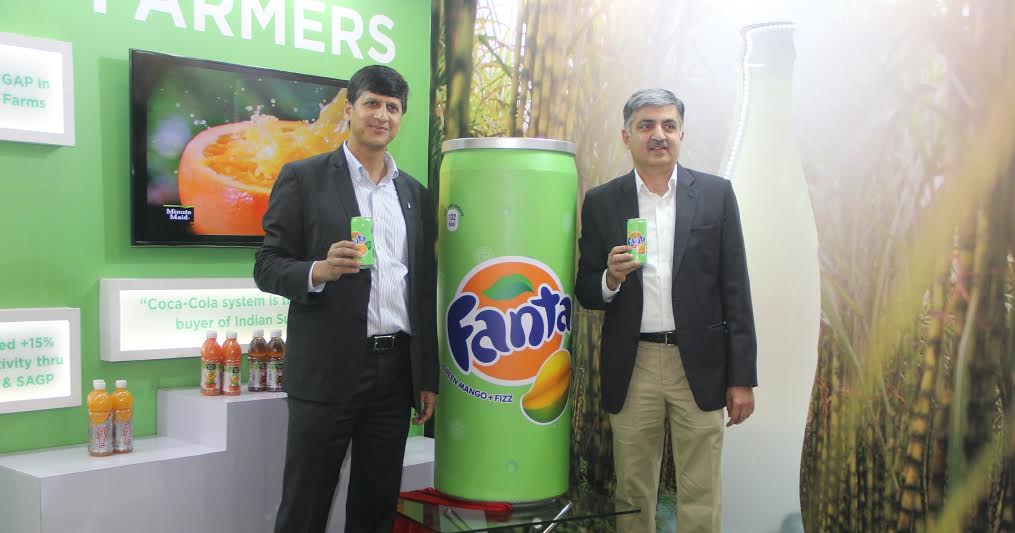 Fanta Green Mango is the Company's second product launch for the year 2016, following its entry into the dairy category with the launch of VIO – last month. The Company already has a major presence in the Sparkling, Water and Juices segments with brands like Maaza and Minute Maid juice drinks, Kinley packaged water, Schweppes tonics and mixers, Georgia tea and coffee, FUZE iced tea, and Thums Up, Coca-Cola, Sprite, Limca, Fanta, Coca-Cola Zero and Diet Coke, in the sparkling category. The introduction of VIO followed the launch of FUZE iced tea in 30 cities, last year and the launch of Coke Zero in late 2014.
Speaking about the product launch, Mr. Venkatesh Kini, President, Coca-Cola India and South West Asia said, "The launch of our latest 'Juice with Fizz' innovation, is rooted in Govt's vision for the food processing sector and the role that the beverage industry can play in benefitting Indian farmers. It is also in keeping with our focus of providing more choice to the consumer. With Maaza and Minute Maid range of juices already in our stable, the addition of Fanta Green Mango will allow us to further leverage our system's value chain in procuring ingredients and raw materials from the fruit farming community".
Fanta Green Mango has been developed specifically for the Indian palate at Coca-Cola India's R&D center in Gurgaon with inputs from the R&D centers in Atlanta and Shanghai. Made from fruit procured from local farms and local pulp processors, Fanta Green Mango will straddle in the spaces of "goodness of juice" with the "effervescent imagery and lightness of palate" that is typically associated with sparkling beverages.
The product contains 10.4% mango juice content and promises to provide the consumers an authentic taste experience with an extra zing of carbonation. The product will be made available in the convenient 300 ml can at an attractive price point of Rs 30/-
Speaking about the product formulation, Asim Parekh, Vice President, Technical and Supply Chain, Coca-Cola India said, "developing this product was a significant R&D challenge to begin with. The "juice with fizz" formulation poses challenges of product stability and preservation. It also needs a heightened level of microbiological safety and stability. When embarking on the exercise, we were also cognizant of the fact that most of the fruits grown in India are "table use" varieties, and not the processing varieties. This probably is also one of the reasons for low fruit processing in India. Barring Mango, Litchi and small quantities of other tropical fruits like Guava etc., the Indian non-alcoholic beverage industry uses mostly imported fruit pulp for products."
Elaborating further, Mr. Debabrata Mukherjee, Vice President, Marketing and Commercial, Coca-Cola India and South West Asia said, "Fanta Green Mango will add to the existing niche category of beverages that are positioned like sparkling but provide the benefits of juice. Its product description mirrors the brand positioning of a more playful take on juice, placing it aptly under the FANTA brand umbrella, which owns the world of Fruity Fun, with the tagline, 'Fruit mein Fizz ka twist'.
As part of this pilot launch, Fanta Green Mango will be available in Delhi and NCR and will initially be retailed through the e-commerce platform – Grofers and eventually expanded to modern trade as well. As part of the exclusive tie up, Grofers will build awareness about the product through special promotions, sampling the product to its wide consumer base through push notifications and dedicated Fanta Green Mango stores to facilitate stronger consumer-product engagement and sampling opportunities.
Speaking about the association, Saurabh Kumar, Founder, Grofers said, "We are excited to partner with a renowned brand like Coca-Cola for the exclusive launch of Fanta Green Mango. Make in India is a promising initiative by the Government of India and, Grofers being the fastest route to market for brands, we are glad to deliver the first juice-blended soft drink variant to the doorstep of our consumers".