Coca-Cola redefines diversity with the launch of a new song featuring renowned Indian and Korean artists: For the first time ever, Coca-Cola India has introduced an original song 'Memu Aagamu'. The new song is an extension of Coca-Cola's global brand platform – Real Magic™ – which invites everyone to celebrate the real magic of humanity.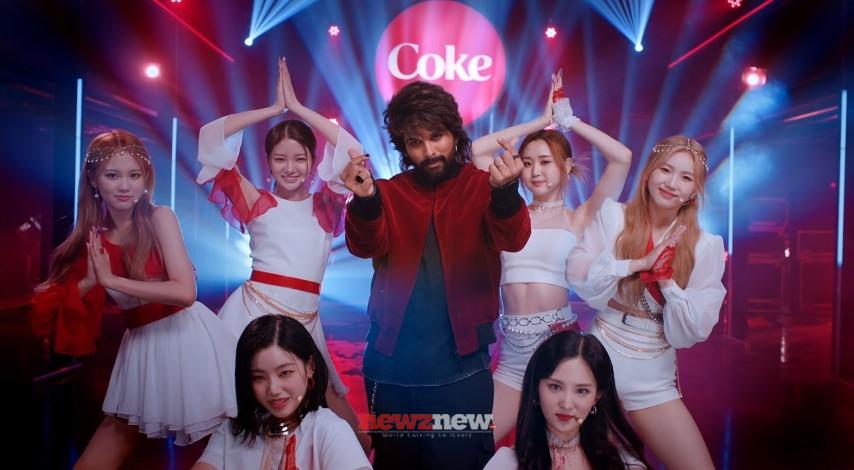 It also syndicates with the brand's philosophy energizing, uplifting, and rejuvenating the youth with a delicious Coke and their loved music from different parts of the world. At the same time, it captures the essence of Coca-Cola itself: real taste that is indescribable, unique, a touch of real magic.
The song is an upbeat, energetic dance-pop number that fuses together Hindi, Korean, and English lyrics, with a Telugu hook phrase "Memu Aagamu, Asalu Aagamu" translating to "we won't stop, we really won't stop". With this launch, Coca-Cola India seeks to tap into the Gen Z audience's #1 passion point of music and aims to celebrate the magic of global and local creative collusion by bringing together Indian and Korean artists.
The song has been produced by Lost Stories duo Prayag Mehta and Rishab Joshi along with renowned K-Pop producer S.TIGER and sung by Armaan Malik, the first-ever artist of Indian origin to feature on Spotify's Times Square billboard.
It also features verses from TRI.BE, girl band and rising stars of the Korean-pop world. The project has been managed by Coca-Cola's partners at WPP – OpenX and Motion Content Group in conjunction with Universal Music Group for Brands, India.