NewZNew (Chandigarh) : Director bureau of investigation Sh. V.K.Bhambra Punjab today deposed before Punjab State SC Commission with the action taken report on the issue of malicious campaign against Sri Guru Ravidas. The Punjab police in its reports has clarified that it was a case of personal animosity between the culprit and another group.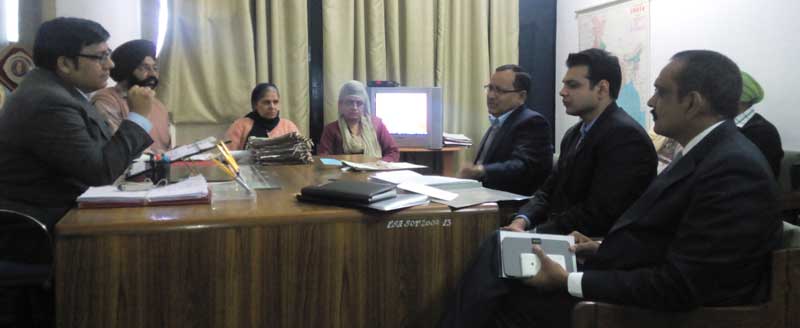 He said that the culprit has written derogatory letters with the fabricated posters of Sri Guru Ravidas. The culprit has posted this letters and posters to 14-15 households. The police have claimed that they had taken action at the right time against the culprit and maintained law and order situation.
Mr. Bagha after listening to clarification, he has directed the AGDP Crime to book the culprit under sedition charges. It was told that these kinds of anti-social elements are generally acting to derail the hard earned peace and harmony in the state. Mr. Bagha at the same time appreciated the timely intervention of the police force by registering a case against the culprit. Thus, to avoid any dint in the social fabric of the Punjab, the Commission Chairman directed AGDP to submit action taken report till March 13th after booking the culprit under sedition charges.