KK Yadav, IAS, Commissioner, Municipal Corporation, Chandigarh today asks all employees of MCC to ensure the participation during the International Day of Yoga on 21st June, 2018 at sector 17 Plaza.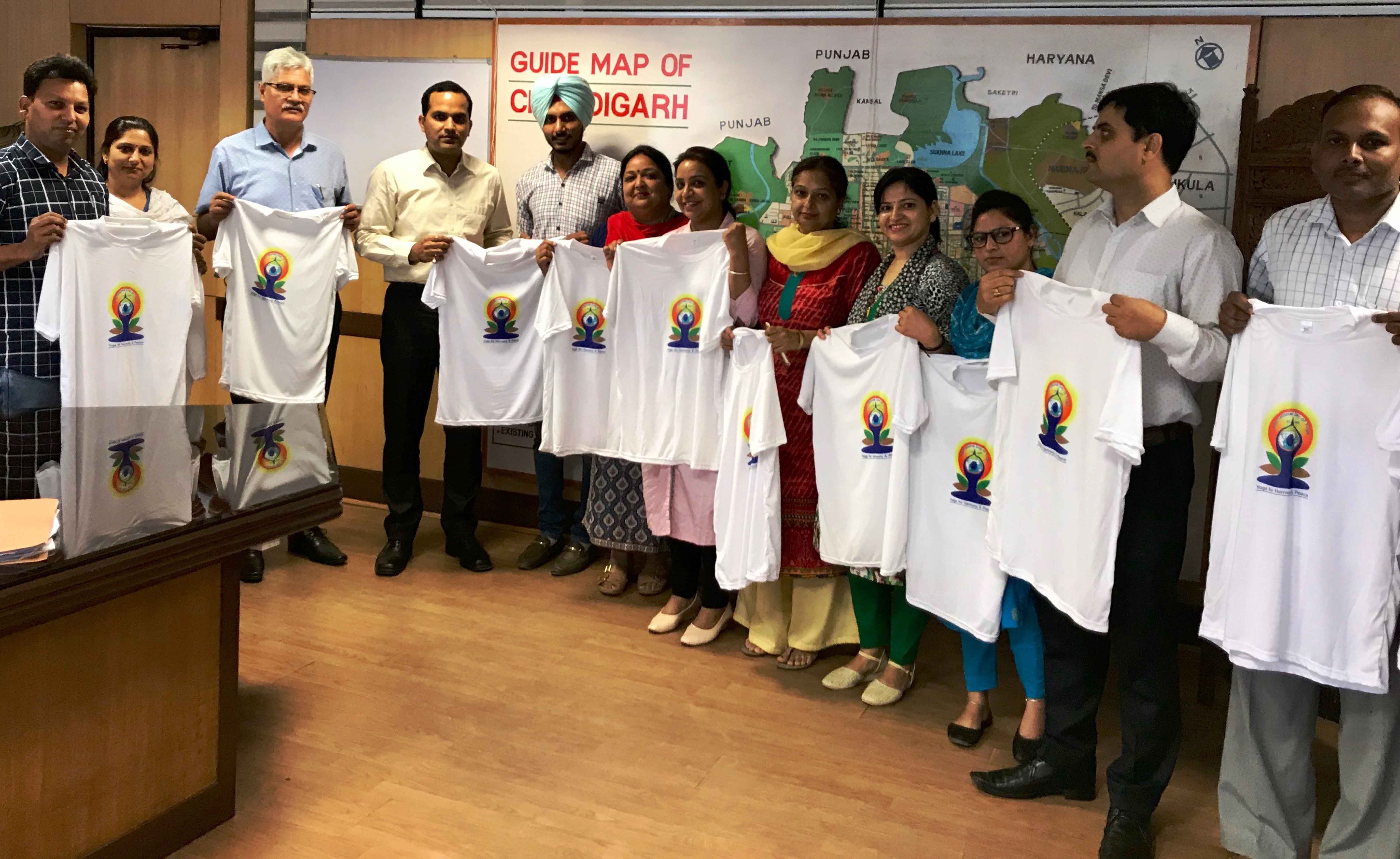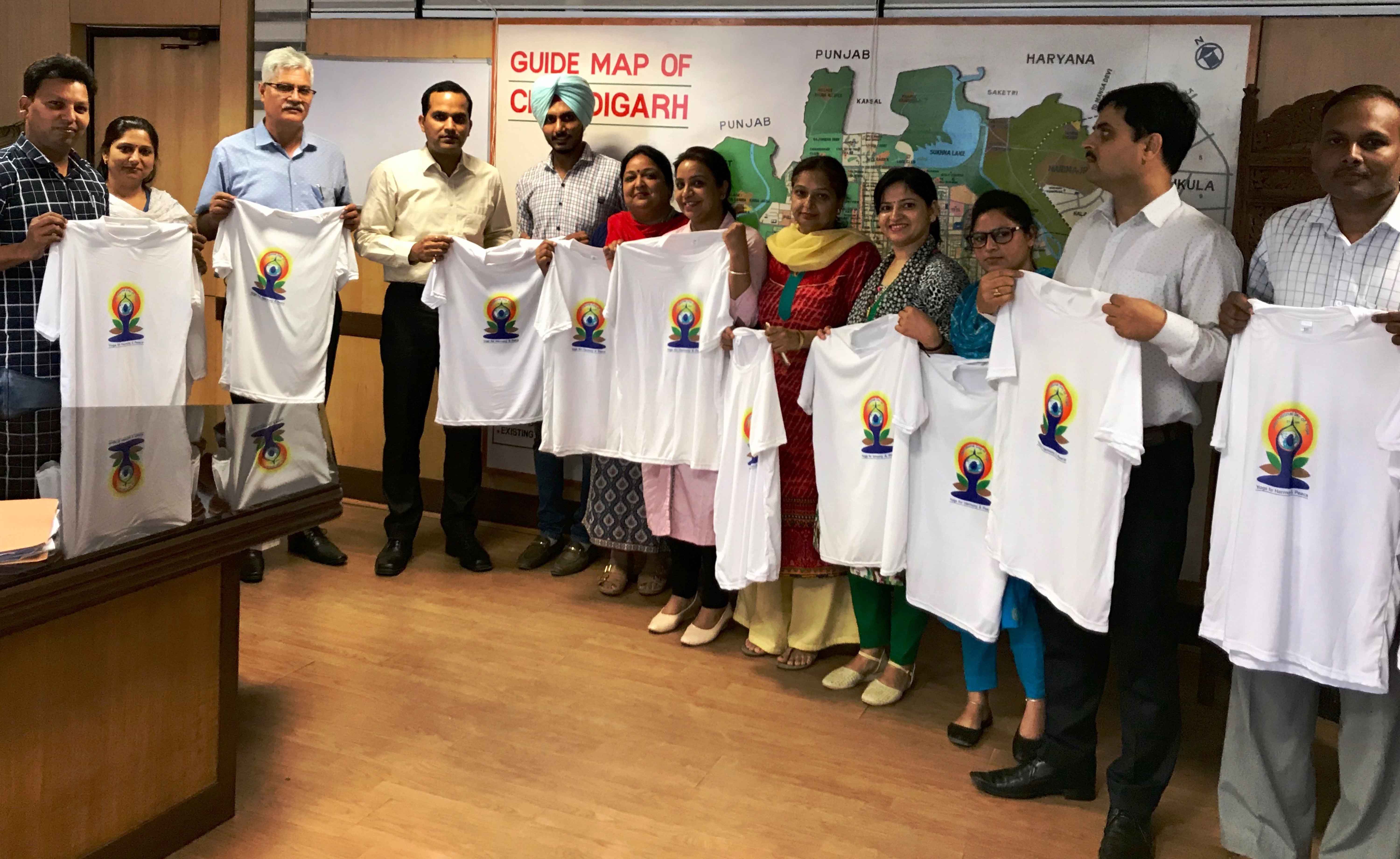 The Commissioner today distributed T-shirts to the registered employees, who practiced yoga in different yoga centres and participated in the IYD rehearsal held at sector 17 plaza on 19thJune.
He said that keeping in view not only the physical health but mental health also, every body should practice yoga and it is a good opportunity for the MCC employees to take part in the International Yoga day and practice yoga in their daily life routine.