The campaign aims to raise awareness amongst students, parents and teachers about cyber security by associating with schools across Punjab
Edition 1 of Net Champs covered over 50000 students, 100+ schools across 6 zones in Punjab
F-Secure, the world renowned cyber security provider to partner this edition. 
As with the real world, the Internet has its seamy side and it's all too easy for kids to stray into it. Porn, questionable characters, hate groups, and misinformation flourish online. Parents / Teachers have to get involved. Just as they know every detail of the playground around the corner they need to know their kids' online playground as well. To address the concern and bridge the generation gap, Connect Broadband brings Edition 2 of Net Champs to help children understand cyber security and online safety. The key objective of the campaign is to raise awareness among the students, parents and teachers about cyber security, empower them to be safe online, and educate the next generation of the cyber workforce.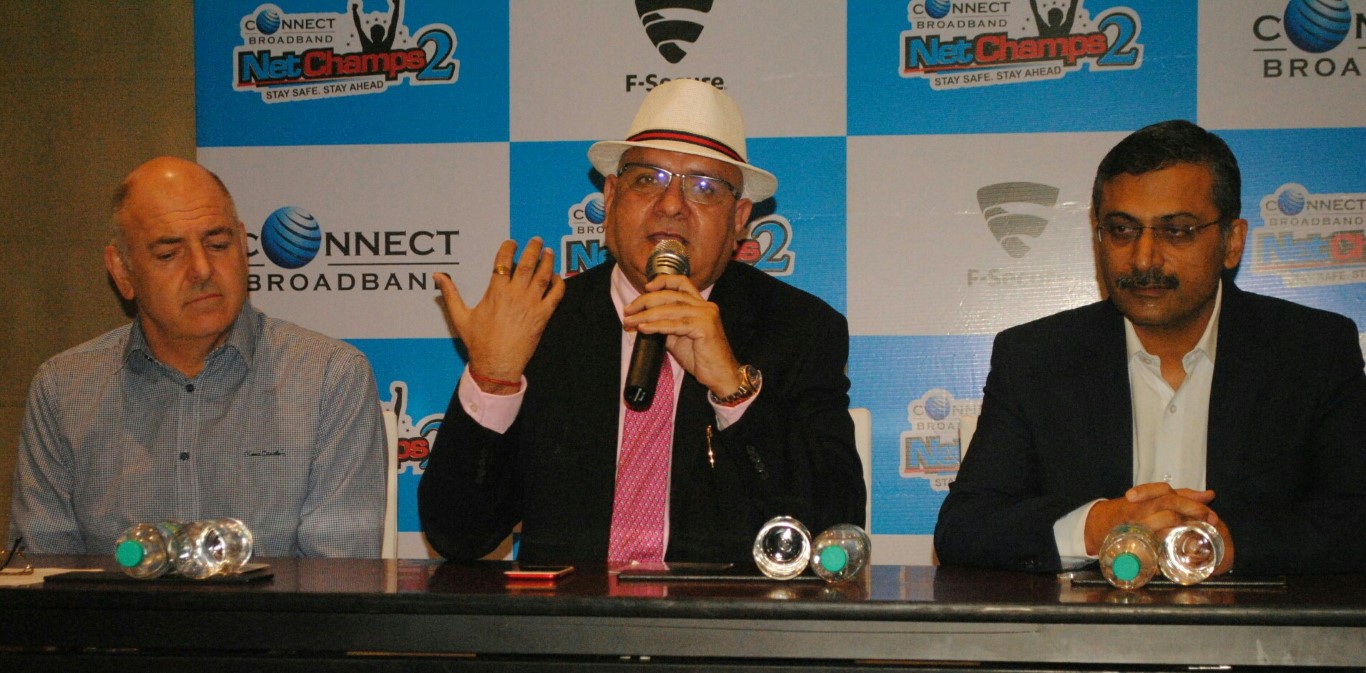 Connect has come up with online and offline security solutions for schools with the online space being taken care through F-Secure Internet Security solutions & in the offline space the end to end security & surveillance needs being fulfilled by Videocon Wallcam.
The campaign entails associations with schools across Punjab to educating the students about cyber security engaging Parents and Teachers to acknowledge and commit to the shared responsibility of securing cyberspace. The program consists of a series of seminars targeted for students, teachers and parents followed by thrilling Quizzes for students that will also shortlist candidates for the next rounds. The 2017 Edition of Net Champs is powered by F- Secure, a well-known Finland based cyber security solution provider as its security partner.
While the Net Champs Program educates school children on the advantages of the internet and what children can do offline and online, it also aims to divulge the potential risks related to the internet and how one can avoid such risks. The potential risks include Cyber predators, Identity theft, fraud & phishing, exposure to inappropriate material, harassment and bullying, physical molestation. It also provides important guidelines on how children can avoid online risks, and rules for online safety and how to be a smart internet user.
Talking about the Program and its takeaways, Mr Arvind Bali, Director and CEO, Connect Broadband & Videocon Wallcam said, "We feel Cyber security is a shared responsibility that every individual should embrace in their communities to keep the Nation and future generation secure. Campaign 'Net Champs' is designed to educate and empower the students, parents and teachers to take steps to protect themselves and their families online. This year we look forward to covering 200+ schools''.
F-Secure Director, Marketing, Graham said, "We were thrilled to learn about the campaign at the International Operator's Conference in Lisbon where Net Champs was conferred with the Best CSR Campaign award. Our products and services gel well to support the objectives of the campaign, therefore we decided to step in as a partner."