NewZNew (Ludhiana) : Connect Broadband; market leader in broadband and fixed line services had earlier this year tied up with Municipal Corporation Ludhiana to setup free wifi across different locations in Ludhiana. In January this year Wi-Fi zone was established at Ludhiana Municipal Corporation office Zone A and Zone D. Taking this forward, the third Wi-Fi Zone has been established at Rose Garden Ludhiana. Wi-Fi zone has been created near the area covering the fountain. With the establishment of Wi-Fi zone at Rose Garden, people visiting Rose Garden can now enjoy high speed internet browsing and download. Connect has provided optical fiber connectivity with capability of 10 Mbps. All users will be able to access the fastest internet network of Punjab in this public area.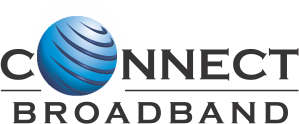 To access the free wifi service, user just needs to send a SMS typing "Connect" to 9653444555. The user will receive username and password, which can be used to connect mobile or laptop with internet. Once successfully logged in, the person can access free internet for a period of 30 minutes. After completion of 30 minutes, one can login again by using the same method and the internet facility would start again. User can keep logging in for as many times as he wants, but every time, the connection would be for 30 minutes only.
Talking about the initiative, Arvind Bali, Director and CEO, Connect Broadband and Videocon Telecom said, "Our main focus is to provide high speed internet. We are working towards taking this count to 100 + wifi hotspots in the state, where free wifi access will be provided to all users on fastest internet network".
Connect Broadband along with Municipal Corporation plans to expand it to Sarabha Nagar Market (Kipps Market), besides some other places. Apart from this Connect Broadband has also setup WI-FI zones at Ludhiana Municipal Corporation office, Elante Mall and Sector 17 Market Chandigarh, Golden Temple Amritsar.