Connect Net Champs Edition 2: Intra-School Competition staged its 33rd edition at Sant Isher Ji Memorial Public School : The award winning Campaign at International Operator's Conference, Lisbon, Connect Net Champs is raising awareness on cyber security amongst students, parents and teachers by associating with schools across Punjab.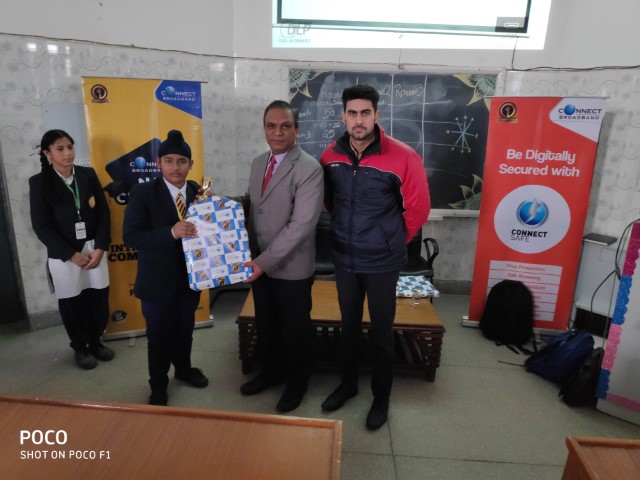 Edition 2 of Connect Net Champs – a program that addresses Internet Security among school students – kicked off its 33rd session on Cyber Security at Sant Isher Ji Memorial Public School , Karamsar Rara Sahib Ludhiana
In an interactive session with the expert from Connect Broadband, children at the school learnt various nuances of the internet world. Topics of discussion included the potential risks related to internet and how to avoid these, exposure to inappropriate material, harassment and bullying, physical molestation, legal and financial, viruses and hackers. Additionally, important guidelines were imparted on how children can avoid online risks, rules for online safety, and how to be a smart internet user.
About Net Champs
Net Champs is a program to engage children with the purpose of educating them on the nuances of the World Wide Web and how to utilize their potential with information available just a click away.  The program is structured in three very interesting tiers; First round is the school round, followed by the second round which is the city round and the third round is the Grand finale. In each round, there are exciting prizes to be won. This year, Connect Broadband is in search of a 'Net Champ' via conducting a Chandigarh-Punjab wide mega contest.