Indiannica Learning organizes English Language Training (ELT) workshop : Indiannica Learning Private Limited (a subsidiary of Navneet Publication Limited, formerly known as Encyclopædia Britannica (India) Private Limited organized English Language Training (ELT). The workshop was attended by over 100 English teachers from tricity attended the workshop.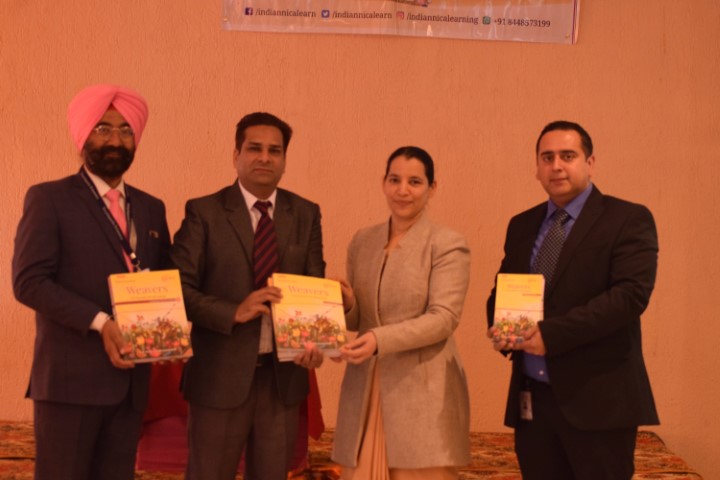 It is Indiannica Learning's mission to enrich learning experiences of all learners and make knowledge accessible to all. For this to happen, Indiannica Learning constantly strives to engage with teachers through the platform Engage and Evolve to discuss the best teaching methodologies. The ELT workshop by Ms Illa Vij, renowned author of English courses and a English language trainer, was one such endeavour  where she  interacted with teachers and apprised them of best and latest methodologies in English language teaching.
Sister Mary Supreeta AC, Principal, Carmel Convent School was the Chief Guest and launched the new CBSE ELT Series, Weavers.
The session was designed to enable teachers to discover their own and their students strengths and dynamism, work through a student-centric lesson plan that enhances self-reliance and motivation among students, learn innovative strategies to develop imagery and hone their students' writing skills, discover the elements of a story and create and present a storyboard. The session also brainstormed and shared ways to build teaching resources beyond coursebooks.
Speaking about the sessions Ms. Indrani Maitra, VP – Sales (K-12), Indiannica Learning Private Limited said, "At Indiannica Learning, we believe that teachers are an intrinsic part of the learning process. We regularly engage with teachers across the country to bring to them the latest teaching methods through workshops and interactions conducted by authors and subject experts. It is our mission to enrich the experiences of every learner and engaging with teachers through such workshops is a small contribution by us in this ever changing and challenging field of education."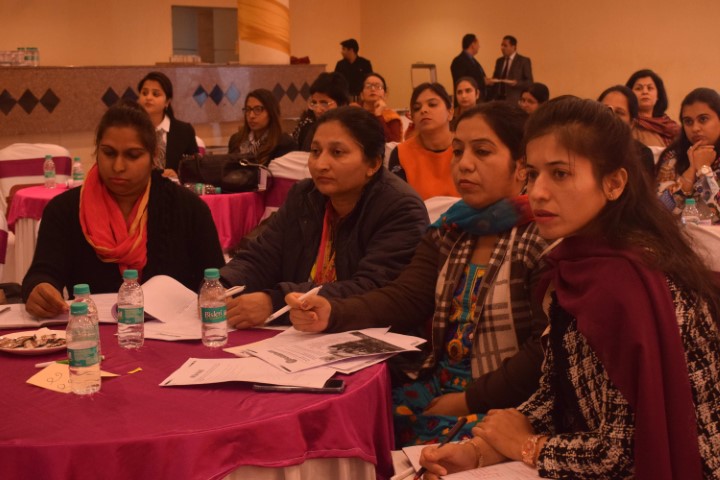 Ms Illa Vij added, "I have the faith that teaching and learning can be an exciting and a joyous experience. Boredom and monotony not only dampen spirits, but they also retard learning. Hence, teachers certainly need to keep the levels of knowledge, creativity, energy and enthusiasm high!"
The workshops were attended by over 100 teachers from both CBSE and ICSE affiliated schools that also saw the launch of latest ELT curriculum series by Indiannica Learning.