Corporate Fit Chandigarh season 1 – 2019 held : HDFC Bank Corporate Fit Chandigarh Season-1, 2019 successfully concluded today at The British School, Sector 44, Chandigarh.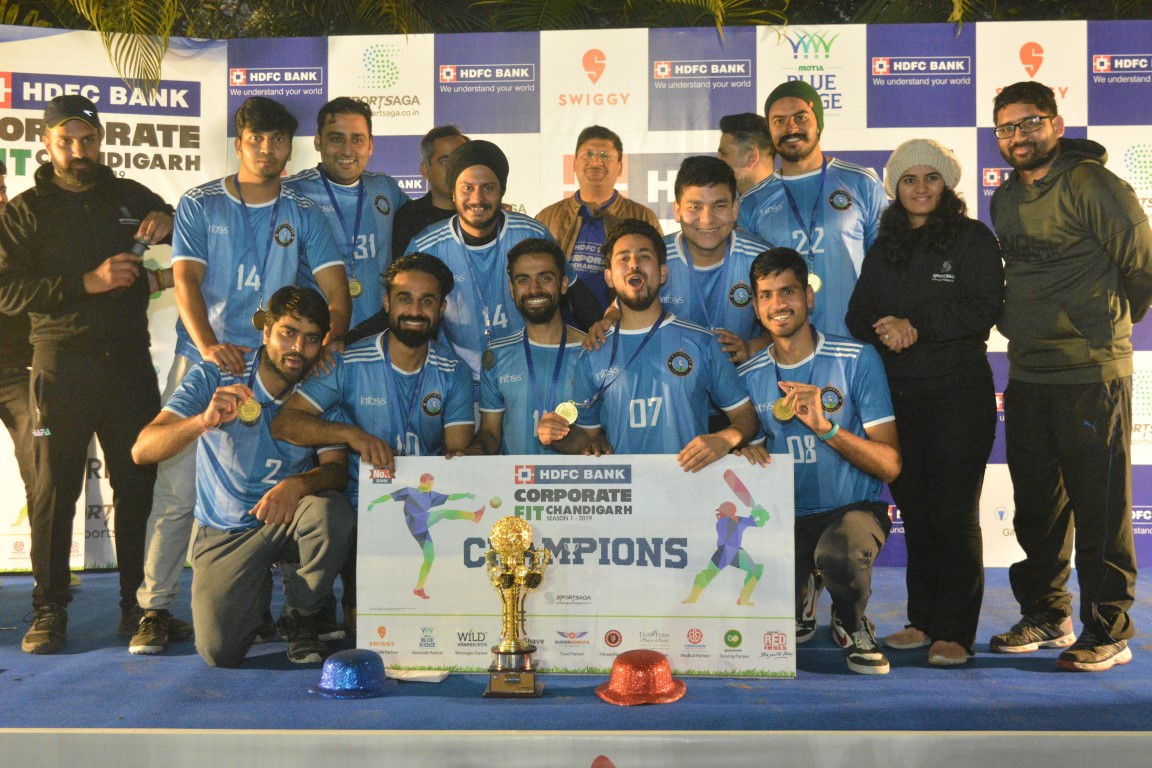 The event was organized by Sportsaga – a sports event management company, which promots fitness in all the corporate houses of tricity. The event was partnered by Swiggy and Motia Blue Ridge.
The sports activities began at 8 pm and finished at 8 pm. A-One Institute won the Box Cricket Championship, while the Infosys team won the Futsal challenge.
Mr Jitender Gupta, Zonal Head, HDFC Bank, said, "Entire Team of HDFC Bank is supporting Sportsaga immensely in this mission of Corporate Fit Chandigarh, which has an aim of keeping every corporate employee fit and healthy. So far the initiative has got associated with more than 25 corporates in this movement."
Ms Piya Kohli, founder, Sportsaga said, "This time the fight was stronger and louder, because many leading corporates supported this mission by participating in the event. Teams like Infosys, Edifecs, Round Glass, Tech Mahindra and Escalon Services etc. took part in the championship."
Punjab Police officers along with Chandigarh Football Association Club members and senior officials of HDFC Bank along with vice presidents and directors of leading corporates of tricity participated in the matches.
This is an initiative by HDFC Bank and Sportsaga to promote fitness in every corporate of tricity, by making few lifestyle changes to keep everyone stay fit and healthy, while working on a daily basis. It may Include sports or any other physical activity.