NewZNew (Chandigarh) : The students and staff of CRB Public school, sector-7B, Chandigarh celebrated "Diwali" with great pomp and show today. The students made all the big efforts to make grand Rangolis decorated with diyas and all accessories for Rangoli Competition.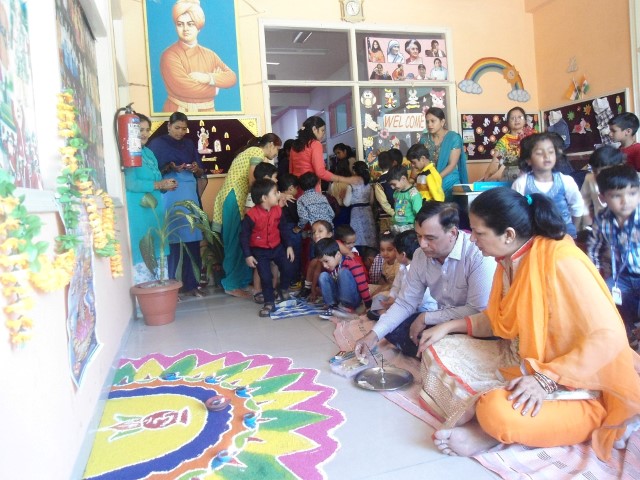 The school students also decorated candles and diyas for a lightened Diwali. Few of them also made beautiful greeting cards for their near and dear ones. Even the children of Kindergarten were not left aback. They came in their traditional party outfits and had all the fun in Diwali Celebrations. They also participated in Diya and Candle decorations.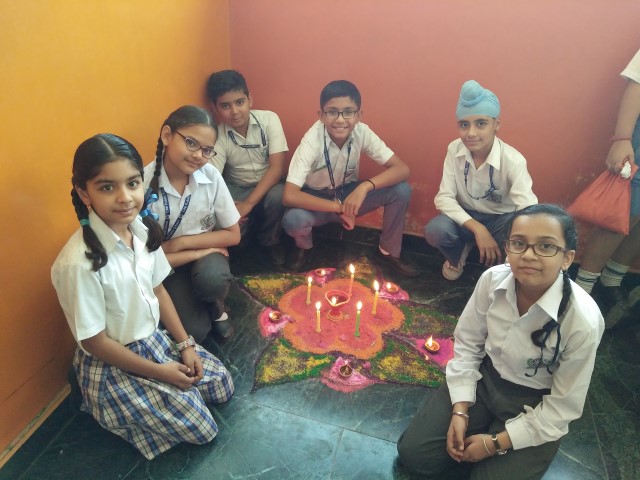 The principal, Mrs. Sangeeta Mittal passed the message of a very prosperous and Happy Diwali along with togetherness to everyone. She also appealed to the students that say no to crackers on this Diwali and celebrate Diwali as a Green Diwali.