NewZNew (Chandigarh) : Spreading message to celebrate 'Green Diwali', the tiny-tots  and their parents gathered at Eurokids preschool, Sector 37-D to celebrate Diwali with great zest and zeal today. The celebrations were organized to highlight the need for a 'cracker-free diwali' and also give tiny-tots an opportunity to exhibit their creative talent.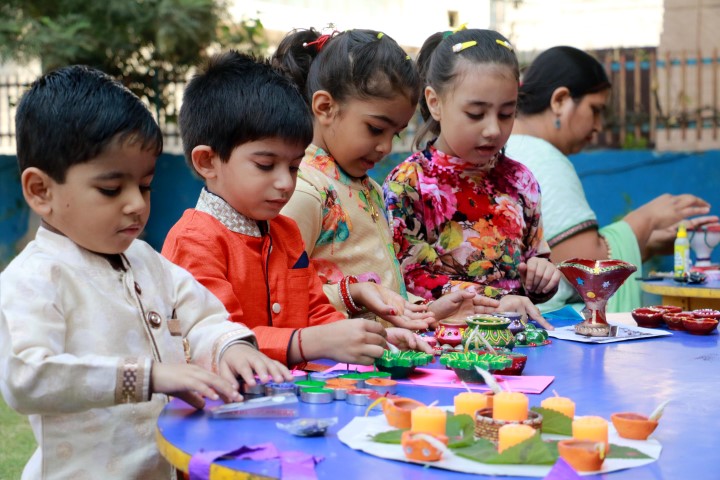 The host of creative activities were organized to spread awareness about celebrating a 'green diwali'. Kids displayed creativity designed placards saying " no to crackers" and " yes to green Diwali" . Their parents also joined them in this effort by pledging to have a smoke-free Diwali.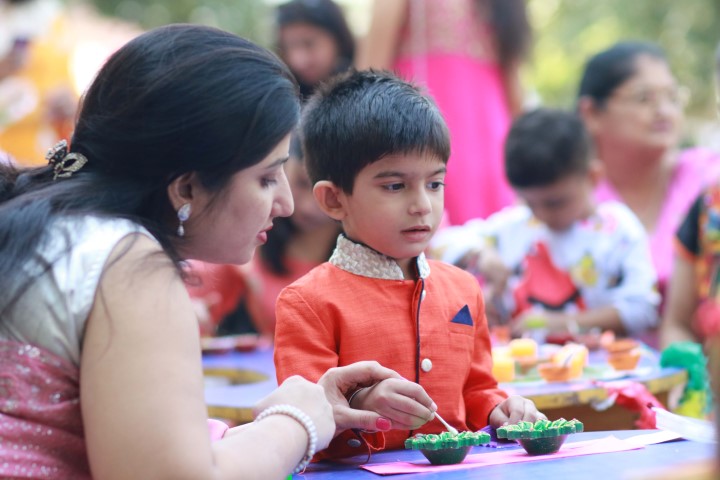 Meanwhile in tune with Eurokids tradition to foster strong family ties , a 'Kiddie Diwali Fete' was the main event during program where mothers and children dressed-up traditionally to give festivity to the event.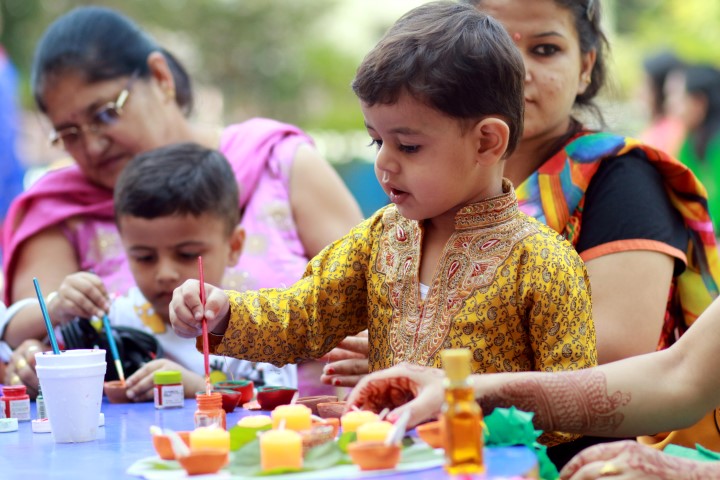 Mothers showed their talent in making of diya, candle ,sweets and rangoli. The tiny tots took part in different activities with their educators and parents, To give a feel of how diyas are made , a potter's wheel was installed in the campus. A potter showed how lifeless clay took shape into a diya which was a mesmerizing experience for the little ones.