Creativity Gets A New Expression At VR Punjab Women Wednesdays Jewellery Workshop: Rekindling women's love for jewellery by giving a new expression to their creative spirit, VR Punjab, the region's largest and most preferred shopping destination, conducted a 'Make Your Own Jewellery' Workshop as part of its Women's Wednesdays activity .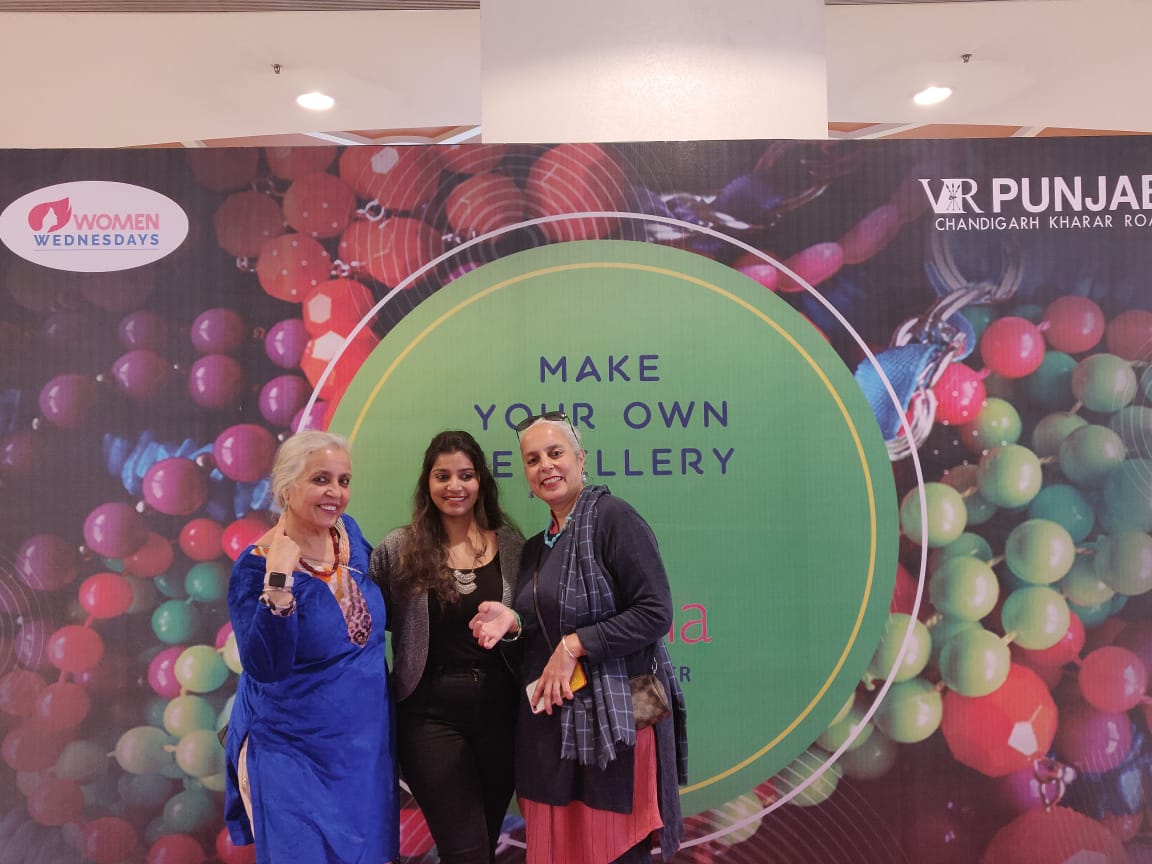 With artificial jewellery in vogue for its trendy appeal and hugely popular among women as a style statement for everyday wear, the 'Make Your Jewellery' Workshop was  a hit as more than 100 women participated in it.
Conducted at the Social Hub in the shopping centre by expert instructors from fashion jewellery and fashion accessories brand Ayesha, the 'Make Your Jewellery' Workshop proved to be quite useful for the participants, who were taught how to use their imagination to design attractive costume jewellery items like necklaces, charm bracelets and earrings.
During the two-hour workshop, Ayesha experts gave many creative tips to the participants relating to the right choice of colours and simple yet elegant designs. The participating women were absolutely amazed to learn how simple items like beads, hooks, threads and wires can be combined to come up with so many exciting and attractive customised jewellery items. The enthusiasm of the participants and their creativity was at its peak as they not only came up with some intelligent queries, but also crafted some decorative jewellery masterpieces on their own.
As a fun and learn platform created by VR Punjab to engage women, the Women's Wednesday's activities at the mall have been receiving an overwhelming response.