GGDSD College Society launches PML SD Business School: After four and a half decades of phenomenal success in the field of education, GGDSD College Society has now launched PML SD Business School in Chandigarh.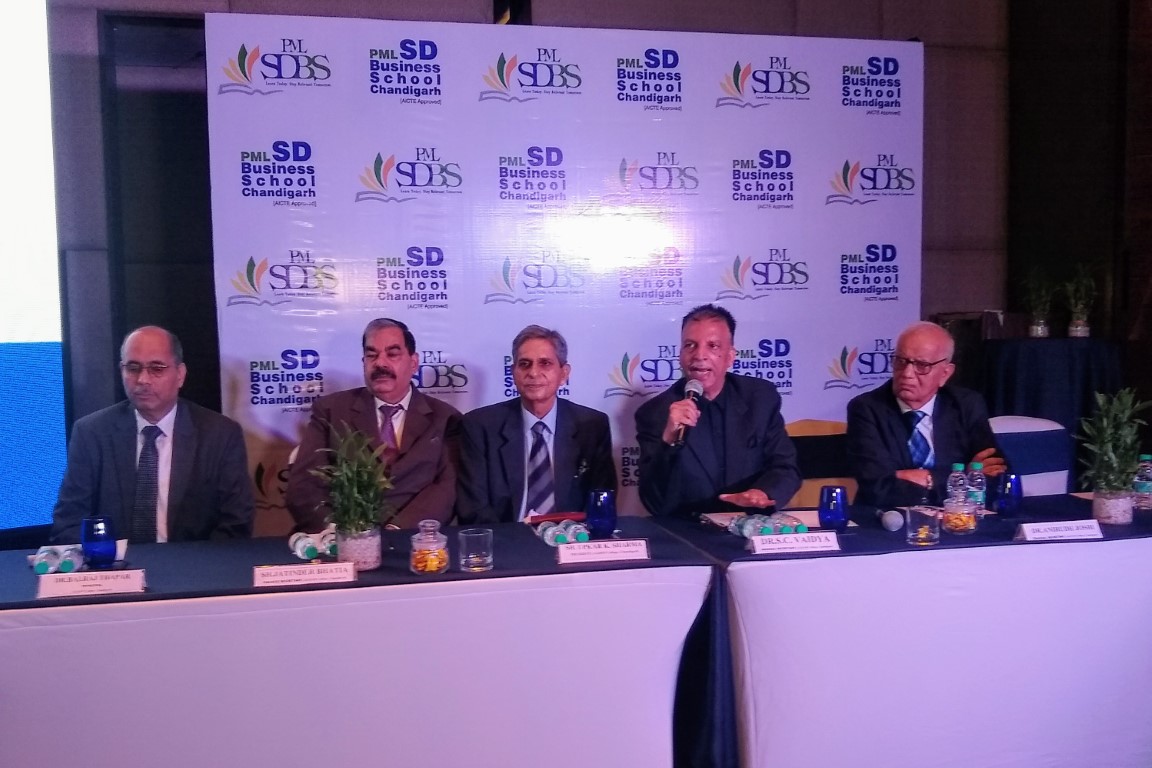 The beautiful  city is fast emerging as a valuable education hub attracting students not only from within but also outside India. 
PML SD School of Business will be offering a two-year, credits based, full time management programme which will have 60 seats. The course will commence in July 2020 and will be of great benefit to students aspiring to make it in the field of management and business. Approved by AICTE, this autonomous programme will have industry endorsed curriculum with options to pursue various specializations.
Mr.Upkar Krishan Sharma,President, GGDSD College  Society said"Pursuit of excellence is the objective of GGDSD College Society. We aim at producing not only successful professionals, managers and entrepreneurs but also human resources who are morally alert , socially responsible & spiritually sublime . We at our institution try to impart quality & value based holistic education by providing a congenial and conducive environment that provides multiple opportunities for multi dimension development"
Specially designed with the inputs from leading experts, the academic curriculum is in perfect sync with industry and business requirements. The School will offer specializations such as Finance, Marketing, Human Resources and Operations and Total Quality Management (TQM). It will further offer innovative modules, such as Business Analytics, Block Chain and Artificial Intelligence to meet the needs of the industry and business in the future.
Dr. S.C Vaidya, General Secretary, GGDSD College Society said," PML SD School of Business' mission is to attain and retain educational relevance by offering a contemporary curriculum and focusing on international immersion. It further aims to maintain academic respectability and global corporate acceptability and focus on innovative & experiential learning.
The institute's vision is to be a 'unique and different' business school for the creation of value-based management education for grooming future leaders for India and the world.