Crystal helps in boosting positive energies: Renu Mathur: On the occasion of World Tarot Day, region's most renowned Tarot card reader Mrs. Renu Mathur among other participants organized a seminar on "CRYSTALS, CANDLES, CARDS & MORE." with the aim of spreading awareness about the mystical tarot  as a healing option and a solution to he various problems.
Mrs. Renu Mathur, renowned Tarot card reader and known as Padwoman in the society shared her thoughts on the accuracy, origin and popularity of Tarot Reading in India, and how it changed and evolved to being used for a good purpose and also as a profession.
She also shared her experience in the field of Tarot reading of the past thirty years  She shared how she helped people to overcome their problems related with family, career, jobs, complicated marriages, relationships, finances and many more.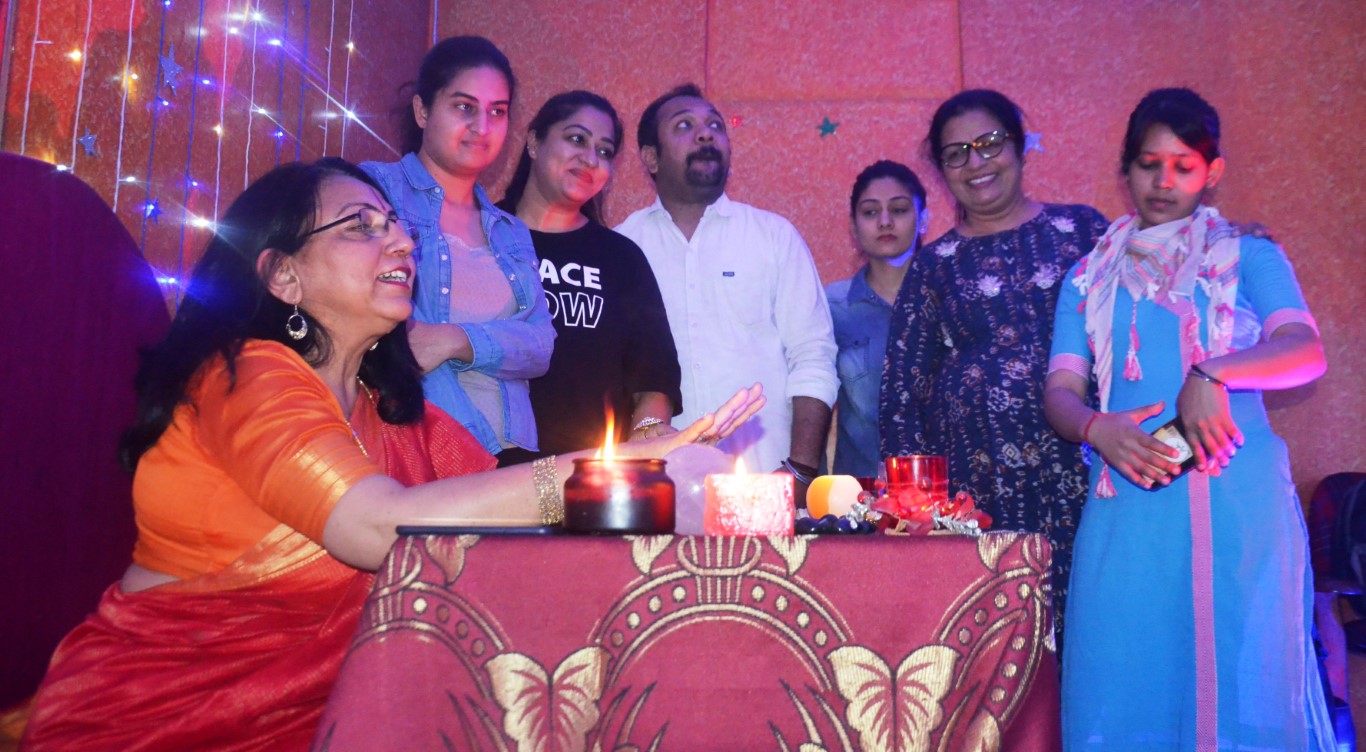 During the seminar Mrs. Renu Mathur shared her views being a Realm Reader and a Card Seer and explained in detail how mystical tarot reading allows you to deeply focus by choosing a card and how focusing deeply on a wish can be used as an option to know about the solutions to the problems.
She enlightened the people about the use of crystals as energy core and how they can help as an alternative healing option. And also explained how anointed candle can be used to change the energy levels of any space.
Mrs. Renu Mathur Renowned International Tarot Card Reader and a Social Activist said, "Today we are here to know what exactly Tarot Reading is? On the occasion of World Tarot Day I want people let them know that tarot reading is a very precise method to know the various problem & it can help and give solutions to these problems, It may help to know what's wrong with your stars, how can you make it in your favor. Tarot Reading also helps you to know about your Past life, Karmic Implosion and many more.
While talking about crystal energy she said 'Crystal Energy helps in boosting good energies while keeping the bad ones aside while also speaking about the radius/ aura of mystical energies which revolves around us and how these energies can be utilized to convert the negative energies into positive ones through the medium of tarot reading'