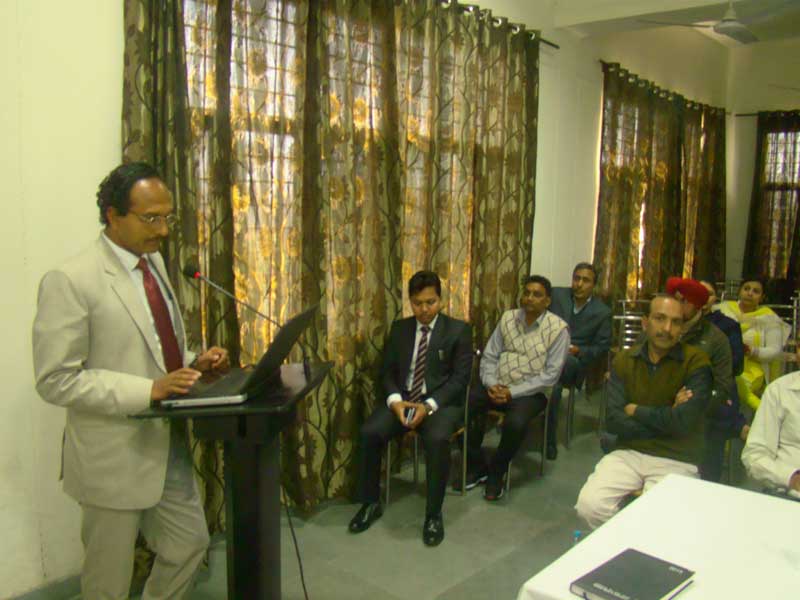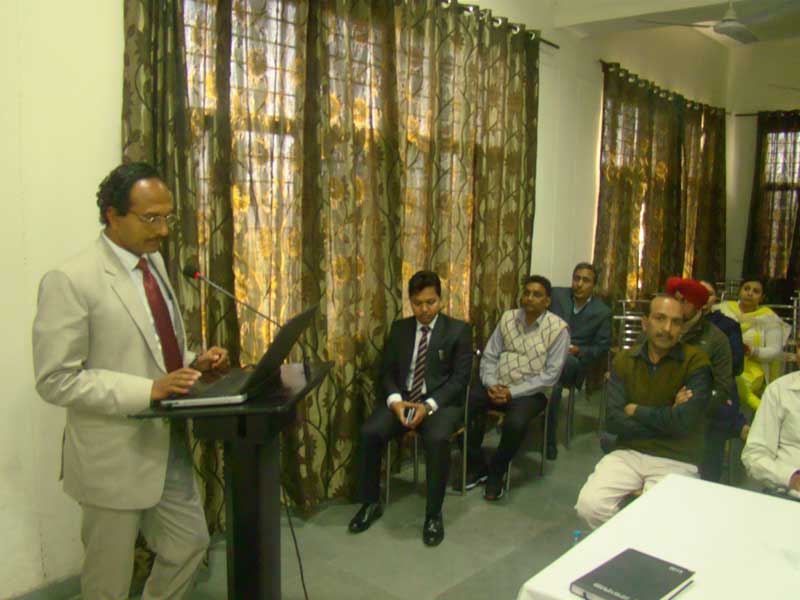 NewZNew (Bathinda) : Cultures of India will descend in Bathinda at the SARAS (Sale of Articles of Rural Artisans Society) from March 7 to March 18 with their performances, art and food at Rose Garden Plaza, near Rose Garden.
Addressing media persons here today, the Additional Deputy Commissioner (Development) Mr Varinder Kumar Sharma said that  400 artisans and 350 cultural artists from all over India would be participating in the event.
"It would be a window to the Indian culture and heritage, the mela offers the best of traditional food and artistry. Besides this there would be performances for 8 hours everyday by the 18 states," he said. Taste ticklers of Haryana, Rajasthan, Gujrat, South India, special Delhi paranthas wali street will be spread at the food court.
2 to 3 lacs people are expected to visit this mela from parts of Malwa including Bathinda, Mansa, Muktsar, Ferozepur, Faridkot, Fazilka and Barnala.
Daily there would be cultural performances for eight hours a day by performers from 18 states. Cultural items  will include folk dances of UP, HP, Jammu and Kashmir, Rajasthan, Gujrat, Maharashtra, Bihar, Assam, Manipur, Meghalaya, Tripura, Nagaland, Mizoram, Sikkim, Arunachal Pradesh, Haryana, Uttrakhand, Punjab (rural bagpipers, Malwai gidha, bhand marasi). Besides these sufi music, qawwali, Kathputli, Bamboo walkers, cinema scope, madari, jadugar, saperas, nachars etc will also steal the show. North Zone Cultural Centre (NZCC), Patiala is sending Troupe of 150 Dance artists from 8 North Eastern States of India.
Heritage village of Punjab will come alive on the mela grounds, there would be traditional food to relish, nihang chhawani, Sadhan da dera etc will keep visitors occupied.
Besides these handicrafts from 22 states Bihar, Gujrat, Himachal Pradesh, Odisha, Haryana, Jharkhand, Jammu and Kashmir, Uttar Pradesh, Rajasthan, Madhya Pradesh, Kerala, Maharashtra, Andhra Pradesh, Tripura, Tamil Nadu, Telangana, West Bengal, Nagaland, Uttrakhand, Assam, Manipur, Punjab would be on display.